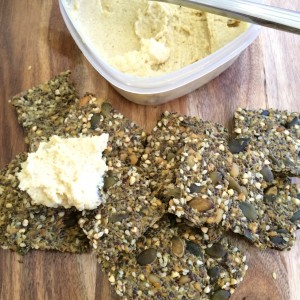 Tasty (Nut) Cheese that's Dairy Free!
You've got to hand it to the Cashew Nuts (that are actually the seeds and grow on the outside of the fruit!).
Cashews have a great mineral source and contain 31% of the daily recommended value for copper, along with 23% for manganese, 20% for magnesium and 17% for phosphorus. Add to that 12% of the daily recommended value for vitamin K and you're looking at a versatile and healthy nut to add to your whole food pantry.
They're also the perfect creamy nut with a subtle sweet taste. Because they aren't overpowering you can dress them up however you like; sweet AND savoury!
If you've ever made yourself a diary free, nut cheesecake (like my Chocolate Cashew Cheesecake with Salty Caramel and Choc Sauce) you'll already have experimented with the flavours you can add. Here we're using it as a replacement for cheese. So those of you who find casein or lactose challenging, can still enjoy the cheese taste and texture, without the tummy aches and pains.
Plus, I have the perfect super seed and herb cracker recipe to go along with this tasty "cheese" so you'll have something to spread it on, especially if you're gluten and grain free 🙂
Enjoy! V xo
Tasty Cashew Cheese
gluten and dairy free
 Ingredients:
2 cups soaked and rinsed cashew nuts (soak for minimum 4 hours)
4-5 tablespoons nutritional yeast
1 teaspoon garlic powder
1/2 teaspoon seaweed salt (pink Himalayan salt with dulce flakes)
Juice and rind of 1 lemon
 Method:
Add all ingredients to a high speed blender and blend on low with a tamper stick, gradually blending on medium until smooth and combined.
Store in an airtight container in the fridge, where the "cheese" will firm a little yet still be spreadable.
Serve with my Super Seed Crackers or over my Gluten Free Herb Loaf.
Love and Health
Viki  xo
About Viki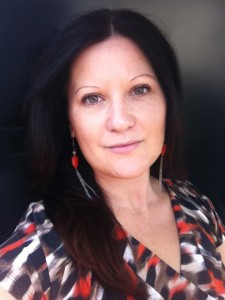 Viki Thondley is a Mind-Body Wellness Specialist and qualified Holistic Counsellor, Food, Stress & Lifestyle Coach, Meditation Therapist, and Eating Disorder Recovery Coach who inspires women to shift from dieting and restriction to whole-self nourishment, self-care and healing. Recovered from bulimia nervosa and the many years of hormonal imbalances, food prison and self-sabotaging behaviours', Viki is an inspiring coach, speaker and event host who also provides personalised holistic programs, workshops and retreats to instil self-love, happiness, body confidence and real food freedom. She is author of "Achieving Your Wellness: Create a Life You Love" and "Healthy Chocolate Delights: Real Food Sweet Treats".
Sign up to her Happy | Healthy | Confident newsletter for her free 43 page eBook "Break Up with Dieting: 10 Tips to Calm Your Mind, Relax Your Body & Eat With Pleasure" + weekly whole-self nourishment tips, inspiration and recipes!