I LOVE chickpeas!
Also known as Garbanzo beans, they're a great source of fibre and protein, and helpful for digestion.
In one cup of cooked chickpeas you'll find a variety of beneficial nutrients like manganese, folate, fibre, tryptophan, protein, copper, phosphorus, iron.
They're also quick and versatile. You can blend them in dips or patties, fry in a little virgin olive oil with seasoning, use in baked slices, or au natural for a dressed salad.
Unlike canned vegetables, which have lost much of their nutritional value, there is little difference in the nutritional value between canned garbanzo beans and those you cook yourself. However there may be some concern over the BPA content of canned products. (if you're unsure check with the manufacturer or change brands).
My favourite thing to make with chickpeas is Hummus! Not just plain old hummus though, something with a little kick to it!
Here's my go-to recipe with premixed spices, but of course if you have the time and desire you can grind your own!
It's dairy free, gluten free, oil free, nut free and absolutely delicious!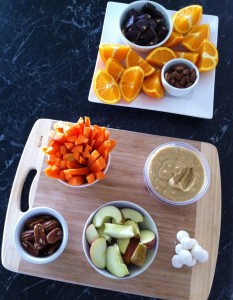 My Spicy Hummus Dip
400g canned chickpeas
1 heaped tsp tahini
1 large garlic clove
1 tsp ground cumin
1 tsp moroccan seasoning
1 Tbsp lemon juice
1/4 cup of filtered water on standby
Sea or rock salt and cracked pepper medley to taste.
Blend all ingredients in a food processor, adding the water through the feed shute to reach desired consistency.
Dip is ready when smooth and creamy.
Note: Try one fresh chili if you really like your spice!
Great for a dip, spread or dollop!
Enjoy!
Viki xo
About Viki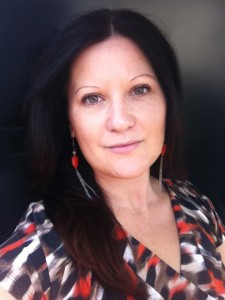 Viki Thondley is a Holistic Health Counsellor, Wellness Expert, Lifestyle & Wholefood Coach, Meditation Teacher, Stress Educator, and Eating Disorder Recovery Coach. Recovered from bulimia nervosa and the many years of hormonal imbalances, food prison and self-sabotaging behaviours', Viki now provides holistic personalised programs and retreats to inspire self-love, healing, body confidence and food freedom. Viki's passion is to help you balance your mindset, body and life to become happy, healthy and confident!
Sign up to her Happy | Healthy | Confident newsletter for a FREE comprehensive wellbeing assessment and weekly whole-self nourishment tips, inspiration and recipes.