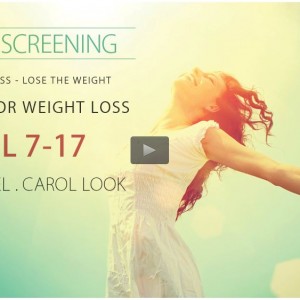 Lose the Stress, Loss the Weight
It's here! The online world premiere of Jon Gabriel's newest documentary film, so I wanted to be sure you didn't miss out:
"Lose the Stress, Lose the Weight," is a powerful film created by Carol Look, Jon Gabriel and 12 remarkable (and brave) volunteers who are struggling with stress-related weight gain.
In my professional and personal experience, stress is the #1 issue we all need to work on to achieve weight loss and well-being long term, so I can't think of a more effective approach than learning stress management tools you can do at home (alongside meditation, visualisation and relaxation techniques).
That's why I can't wait for you to see this film…
Jon's idea with this free online film premiere is to share it with as many people as possible – to spread the word. With that in mind, if this mind-body healing approach is of value to you, I'd appreciate it if you can help me to share this film with anyone you think might benefit (many readers are sharing on their Facebook pages).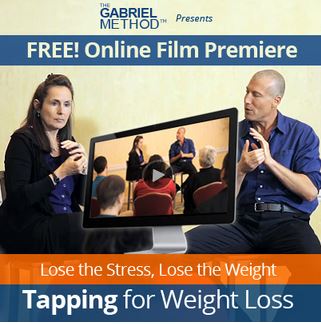 For the next week or so the film is freely available to watch online, plus there are over 10 different experts sharing their knowledge during a daily lecture series – so it's a great event all around.
To your happiness and emotional release,
Viki  xo
* Denotes affiliate link
About Viki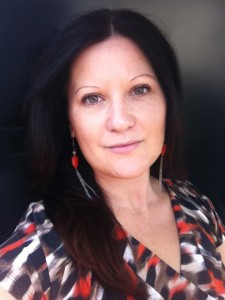 Viki Thondley is a Holistic Counsellor, Wellness Coach, Meditation Teacher, Stress Therapist, and Eating Disorder and Wellbeing Specialist. Recovered from bulimia nervosa and the many years of hormonal imbalances, food challenges and self-sabotaging behaviours', Viki now provides holistic personalised programs and retreats to inspire self-love, healing, body confidence and wellbeing. Viki's passion is to help you balance your mindset, body and life to become happy, healthy, confident and free!
Sign up to her Happy | Healthy | Confident newsletter for a FREE comprehensive wellbeing assessment and weekly whole-self nourishment tips, inspiration and recipes.