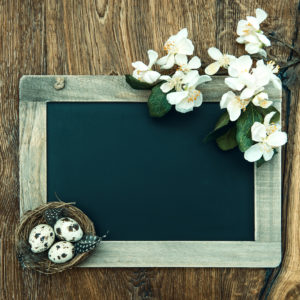 Design Your Ideal Morning, Create Your Ideal Life
Many motivation masters and psychologist agree that how you start your morning will set you up for your day ahead.
With all the recent focus on starting a fresh year, I think it's more important to focus on one day at a time, keeping your overall goals in mind, but giving your power and attention to the current moment and asking yourself, What one thing can I think about/do differently today?
Putting a little thought into how you'd ideally like to be starting your day, will help you align the focus, energy and mindset needed to achieve what you set out to do.
I've experimented with this quite a lot. Instead of just rolling out of bed and begrudging the day ahead by rushing and stressing, or skipping self-care and breakfast (because I want to squeeze a few more minutes out of my pillow), I start the day with my own rules and intentions.
It didn't just happen though, I designed my life and business so that I CAN start the day in the most peaceful, active and productive way for me.
The thing is, YOU CAN TOO!
It only requires a little thought and planning…
So, how would you IDEALLY like to start your day?
Refreshed and energised?
Go to bed an hour earlier – read, meditate, breathe – and prioritise your sleep.
Calm and relaxed?
Rise 15 minutes earlier and enjoy some solitude and quiet before the house wakes.
Focused and organised?
Prepare meals and write down your priorities for the day, the night before.
There is ALWAYS one new positive thing you can do to start your day with a focused mindset, a relaxed body and an attitude of gratitude.
If you want to know how you can take charge of your life, health and happiness in 2017, I'm can holistically Coach you to design your own rules and intentions once you're clear on your values, limiting beliefs, and your WHY.
Get in touch if you're ready to start living your life on your terms!
Be Well, Be Happy 🙂