HOLISTIC COUNSELLING & MIND-BODY WELLNESS COACHING
for Busy Professionals & Stressed Individuals Who Thrive on 1:1 Guidance, Education and Support
Bring Balance, Calm & Focus to Your Mind, Body, Spirit, Emotions, Environment, Lifestyle & Stress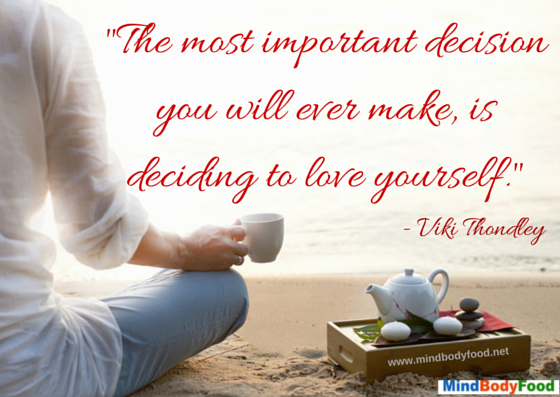 WHERE ARE YOU NOW?
Do you compare yourself, believe you're a failure, or just can't change?

Have you always worried about what others are thinking of you?

Are you holding onto feelings of blame, shame, anger or resentment?

Have you lost a sense of your own identity?

Do you feel lonely, undervalued or unfulfilled?

Have you turned to unhealthy addictions for comfort, distraction, punishment or control?

Are you overcome with anxiety and panic and existing under a cloudy haze?

Have you lost sight of your purpose or passion in life?

Do you wish you could change but don't know how or where to start?
WHERE DO YOU WANT TO BE?
As a preventative holistic healthcare specialist, new clients come to me for a variety of reasons: Some are in pain and dis-ease from carrying the physical weight of their emotional burdens. Some feel overwhelmed and exhausted at taking care of others and are stuck in a rut they don't know how to get out of. Many are overwhelmed with negative thoughts and beliefs keeping them stuck in exhaustive and self destructive patterns. Others wrestle with low self-esteem, struggle with people pleasing, and constantly worry over what others' may be thinking of them.
At first, all of my clients are missing confidence and the self-belief to step out of their comfort zones and rise above their own negative thinking. Quite often anxiety, panic or depression has taken hold. They are living far from their true hearts' desires, and feel disconnected from their needs.
When I ask them what they'd like to be different, they almost always say, "I want to be happy. I want to feel in control. I just want my life back". How would YOU like to be feeling and experiencing your life?…
WHY HOLISTIC & INTEGRATIVE COACHING?
Past mental, emotional and physical hurts can block our ability to move forward in life. If you've learnt to think, feel or behave in a certain way you can unlearn it and reprogram your mind to think, feel and behave according to who you choose to be in this moment.
Holistic coaching takes into account ALL aspects of a person: Mind, Body, Spirit and Emotions. If one area in your mind or life is not being fulfilled, then other areas of your life will soon reflect this and start to suffer too. Wouldn't you rather feel empowered to release past pain and move forward in your life?
Using integrated therapies including practical neuroscience, positive psychology, mind-body tools, meditation and energy wisdom alongside the principles of epigenetics and psychoneuroimmunology, you can easily reconnect to yourself and apply simple and effective techniques to support and enhance your mental health and wellbeing. It's a comprehensive approach from the inside out.
My holistic approach and expansive toolkit allow me to work with a wide variety of clients who suffer mood and chronic stress disorders, trauma, chronic pain, emotional imbalances, depression, anxiety, addiction (esp. food, people-pleasing and self-sabotage) and physical, mental and energy blocks.
I focus on the root cause of underlying mind-body issues created by social and familial conditioning, limiting beliefs, toxic relationships, conditioned fear, unhealthy addictions, personal identity, self-worth, lack of personal boundaries, unmet needs and inability to effectively respond to life challenges.
Working with me will help you empower yourself with self-awareness, freedom from past conditioning, free flowing energy and cognitive problem-solving skills. You'll learn how to process emotions, release negative energy, and develop a peaceful inner resilience to support your health and well-being.
Food For Thought…
– You don't need something or someone else to complete you and make you feel whole.
– You need to uncover the cause of your emotional blocks, limited thinking and self-sabotaging ways to move forward.
– You can only mask your true feelings for so long in bad habits, unhealthy addictions and destructive relationships.
HOW IT WORKS
Holistic and Integrative approaches are personally tailored to your unique health, healing and wellness goals. Together we'll design a weekly pathway to create a powerful connection between mind and body, and a healthier relationship between your thoughts, feelings, habitual behaviours, and your lifestyle and food choices.
We'll meet every week or fortnight – in person, over the phone or Skype – and work through a customised, micro-step program of daily self-care, lifestyle and stress reduction practices that honour your values, protect your boundaries, and support your mind and body into whole-self-loving alignment.
Choose from a 6 session package, 12 session package or a 24 session package with easy and affordable payment plans.
WHAT'S INCLUDED
All initial consultation sessions are 1.5 hours duration. Subsequent package sessions are one hour. Personal folders, coaching worksheets, informational reading, healthy recipes, meditation CD's, additional resources and in-between correspondence via text and email are all included. Packaged sessions and programs reduce the overall investment per session and encourage your commitment to yourself and your wellbeing goals.
All packages include:
Initial 1.5 hour consultation to identify your needs, challenges, beliefs and strengths (1hr sessions thereafter)
Whole food recipes to support your health, healing and wellness
Mind-Body relaxation tools to reduce stress, muscle tension and promote healing
PDF worksheets, videos, meditations and eBooks to compliment your coaching
Personalised resources and educational information
A cup of herbal tea if in person 🙂
Each session may also include the following tools and resources:
Assessment of ALL areas of your life
Life Charting exercise to envision your preferred lifestyle
Personal needs assessment
Creation of personal boundaries
Positive thinking skills to create a successful mindset, increase personal awareness & gain self-confidence
Meditation and Mind-Body Healing
Relaxation techniques to reduce stress, mental overload & muscle tension
Stress management techniques and strategies
Journaling techniques for gratitude and problem-solving
Personalised meditations written and recorded especially for you
Holistic whole-self wellness approach (Mind, Body, Spirit, Emotions)
Additional resources tailored especially for you!
For Eating Issues and Body Confidence:
Education on biochemistry, hormones and stress
Eating psychology concepts and behaviours
Meditation and Neurobiology Techniques
Nutritional endocrinology and adrenal assessment
Exercise and movement
Whole food recipes to support your health, healing and wellness
Monthly and fortnightly payments plans are available to ensure your affordability.
Your chosen program comes with a commitment agreement to ensure you value your time and mine in reaching your health and wellbeing goals. In return, you will have my full support, encouragement and guidance throughout our time together.
Note: Sessions are available in person or online via Zoom audio/video from the comfort of your home or office.
Release mental, emotional and physical blocks so you can be a healthier, happier YOU!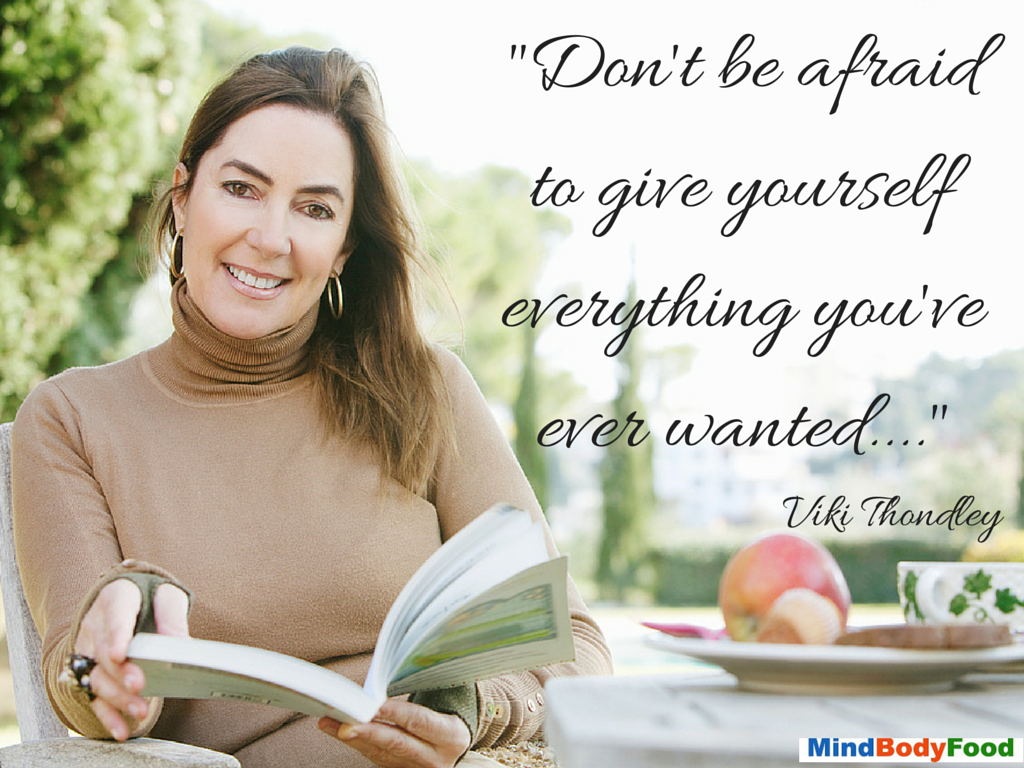 Sessions are available in-person or via Zoom online meeting anywhere in the world.
BOOK A 15 MIN COACHING CALL NOW!
[contact-form to='vikimaree@bigpond.com' subject='Holistic Counselling Booking'][contact-field label='Name' type='name' required='1'/][contact-field label='Email' type='email' required='1'/][contact-field label='Best Number' type='text' required='1'/][contact-field label='What Would You Like to Change?' type='textarea' required='1'/][/contact-form]
What To Expect When You Work With Me:
"In your very first session, YOU have the floor. I will encourage you to 'unload' without interruption, judgement or correction. You'll have the time to 'feel heard' in a safe, comfortable space and via the process, "hear yourself". I'll ask you questions to assist me in gaining a thorough understanding of where you have been, where you are now and where you want to go in your life: the What, Why, When, Where and How that most people don't really think about….And in the process you may just have a few "ah-ha" moments to ignite your inner spark!
I have a knack for helping people look at their lives from a different perspective to start realising and embracing their self-worth and potential – it's always so much more than you give yourself credit for! I'm not a fan of the traditional psychology approach. I believe in holistic living and embracing the person as a whole, so I'll more likely be a refreshing change for you if you've tried various therapists before me. We won't just sit and talk it out every session: depending on your individual reasons for seeking my guidance, I may have you doing anything from simple yet powerful energy techniques, to daily homework tasks (with me checking up to see if you've done them!), teaching you about your mind-body connection, learning to understand your emotional and stress triggers and incorporating a daily self-care routine, to cooking with me in the kitchen, learning about whole and super foods, or enjoying a tailored meditation and relaxation experience on the comfy couch!
Remember, that whatever is making you feel unfulfilled, out of balance, lost, uncomfortable or alone, it didn't happen overnight. And as much as you might wish to skip the journey and rush straight to the "fixed" part, the journey is what your life is made of. Don't rush through your life – perhaps that's the reason you got stuck in the first place…
It's important to recognise the value of past experiences that have contributed to the beliefs and feelings about your current situation, but it's not healthy to relive them and allow them power of your future. It's more important to gain an understanding of what you DO WANT in your life and to focus on the potential of what you CAN change to make the future the one you envision for yourself. So until you've got the hang of being responsible for your own life, let's begin the journey together… and empower you to make choices that lead you in a happier, healthier and more fulfilling direction!"

Viki Thondley
Holistic & Integrative Therapist, Mind-Body Wellness Coach & Eating Disorder Recovery Specialist