Be Happy. Love Yourself. Taste Freedom.
Are you taking care of your most important relationship?
Imagine you KNOW that you're the most important person in your life…. You wake up with energy and can't wait to get going! You look in the mirror and love what you see! You make time to calm your mind, move your body and feed your soul – every day. You love yourself – and it shows with every thought you think, word you speak, and food choice you make!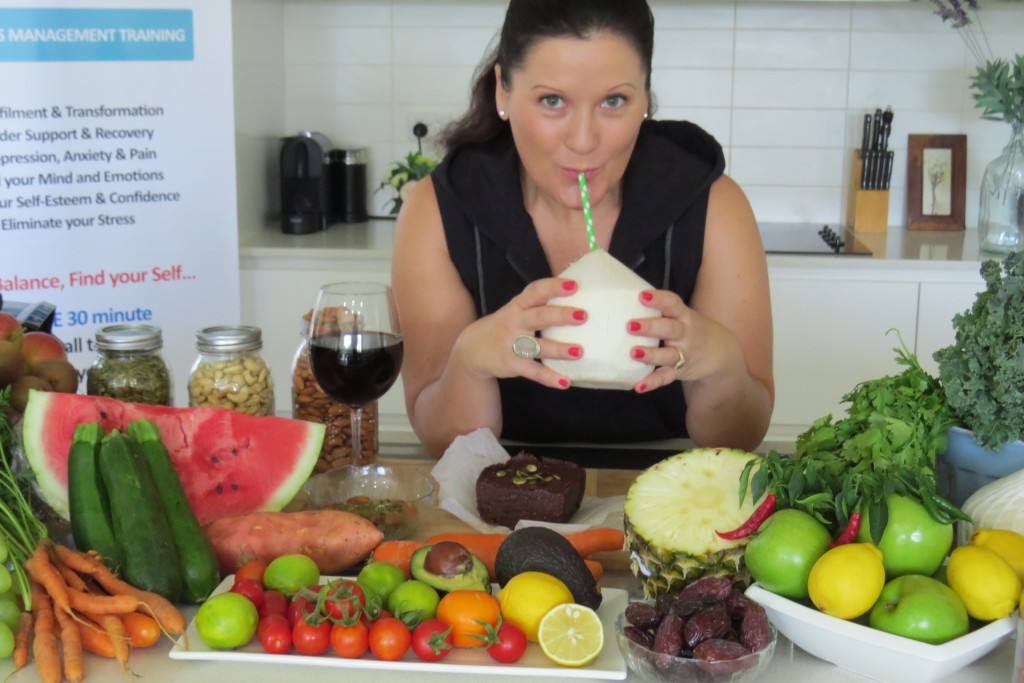 Holistic Health, Wellness, Eating Disorder & Lifestyle Expert,
 Viki Thondley
Who we are, what we think and how we feel affects our hormones, digestion, assimilation and metabolism, as well as our diet, stress and lifestyle habits. Every thought, feeling and food choice creates or breaks down your biochemical balance, which can increase stress and struggle between your mind, body and weight.
Disordered eating comes about from unresolved emotions, unmanaged stress and old sub-conscious beliefs that drive our self-sabotaging behaviours (our sub-conscious mind tries to keep us "safe" in our programmed reality, but really it keeps us stuck).
I navigated my own mental programming to change mis-beliefs, process negative emotions and release myself from the past. I became aware of my inner critic, challenged her thinking and made my life a daily creation. Let me show YOU how.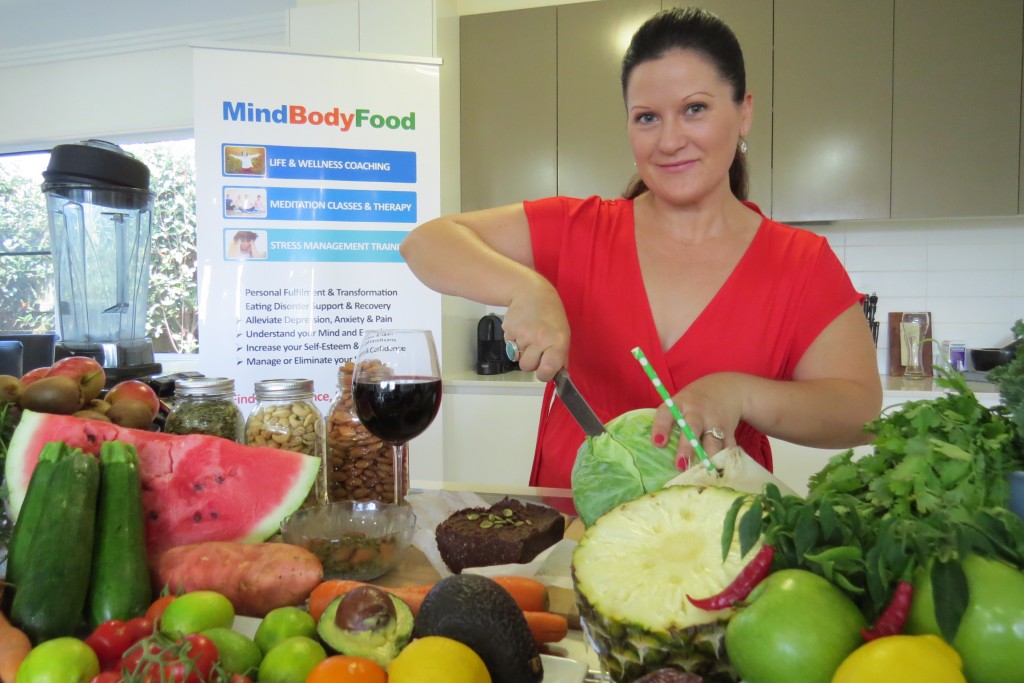 As Louise Hay says, What you think, you create.
Together we'll look at your diet, lifestyle habits, stress triggers and responses. We'll sort through your limiting beliefs and isolate the mental programming that's keeping you stuck. And we'll clarify your needs to start making healthful changes.
Along the way I'll teach you about the mind-body-food connection to empower, energise, heal and improve every aspect of your health and well-being. I explain how stress can impact your mind and body in all kinds of ways, and I'll teach you breathing, relaxation and stress management techniques to help you create a more supportive lifestyle. You'll learn how to:
Make peace with your past and replace negative and outdated beliefs
Love yourself from the inside out
Free yourself from unnecessary stress and anxiety
Bring the pleasure back to food and eating
Finally give your mind, body and spirit the nourishment they deserve
Tune into your internal wisdom and never diet, starve, deprive or restrict again!

Are YOU ready for whole-self loving and holistic living?
I spent years hating myself, blaming my weight and neglecting my needs. I believed I wasn't good enough.
I felt unworthy and unlovable.
I hated my reflection.
I wouldn't let myself be happy until I was thinner, prettier, smarter.
My punishment for not being perfect was an obsession with food and dieting. I spent over 15 years starving, depriving and restricting myself of love, comfort, safety, support, connection and belonging. It consumed me and nearly killed me.
Finally something had to change… It was time to stop looking outside of myself and make peace with the woman within. It was time to celebrate her strengths and use them to my advantage. I already had everything I needed.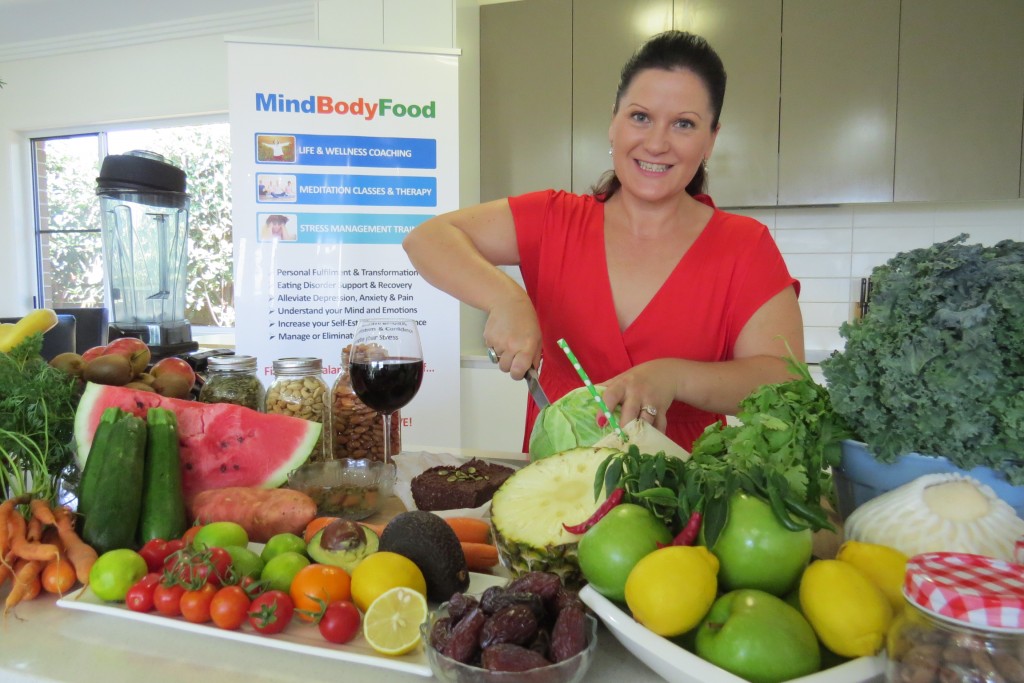 The MindBodyFood approach is unique in combining the philosophies and strategies of Holistic Counselling, Wellness Coaching, Holistic Nutrition, Eating Psychology, Neuroscience, EFT, Personal Development, Lifestyle Strategies, Hormone Balancing, Exercise & Movement, and scientifically proven techniques using Meditation & Stress Therapy.
While working with me you'll discover your strengths, listen to your thoughts, develop new skills, challenge limiting beliefs, respond to your feelings, release your fears, fulfil your needs and choose your behaviour… skills for long term health, happiness and holistic living.

Connect with your Authentic Self. Find your way back home to YOU.
I'm known as a generous, insightful and inspiring Meditation Teacher and Stress Therapist who offers various options and tailored treatment plans for specific conditions.
I guide clients and students throughout a wide range of meditation styles and techniques to suit their individual learning style and personal journey. With my quick-wit and warm-heart, I'll quickly have you at ease and discovering your true inner self in no time!
No pressure or judgement, only complete support, acceptance and guidance.
Meditation can noticeably make positive changes to your physical, mental and emotional states. It's the natural, drug-free method of reducing stress and living a calmer, more confident and conscious life.
When mindful living is combined with natural movement, whole-self nourishment, corrected mental programming and inner stress relief, you find happiness, health and confidence from within.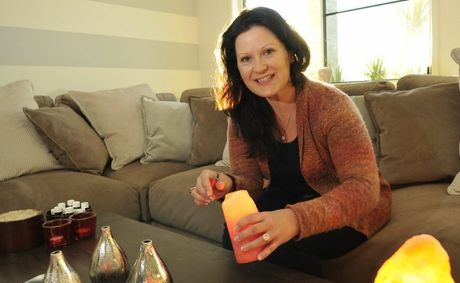 Make yourself a priority in your own life.