Mind Body Food with Viki Thondley
Be Happy, Healthy and Confident in a body and life you love!
Are you exhausted by constantly fighting with yourself and your body over food?
Are you feeling overwhelmed, frustrated and tired of all the conflicting advice on nutrition, weight loss and dieting?
Do you want MORE for your life than feeling trapped, stressed, and unhappy?
Do you feel guilty or selfish for wanting this?
That was me from my mid teens to my early 30's: feeling unworthy, hating my body and blaming my weight. I spent years denying myself food, love, relationships and happiness. I struggled with people-pleasing, low self-esteem, sugar cravings, food addiction, hormonal imbalances, stress, emotional eating and 18 years of Bulimia Nervosa.
My life and body started to change only when I made the commitment to respect my whole self and accept ALL parts of me. This holistic approach honoured my true cravings, needs and desires, and is the only way to long lasting change between your thoughts, feelings and food choices.
Until I started being kind to myself, attending to my own needs, eating real food, managing my stress and practising daily self-care, I only remained stuck, sick and tired. And happiness and my life passed me by…
Don't spend another day like you're simply going through the motions
Don't wait until the right moment to let yourself finally be happy
Don't be afraid to give yourself everything you've ever wanted
The Most Important Decision You Will Ever Make Is Deciding To Love Yourself
You've been waiting long enough to be happy, wear that outfit, experience a loving relationship, or follow that dream career. You CAN turn it around by starting with your most important relationship: the one you have with yourself.
There's no time like NOW to start making a difference in your life. Take a slow, deep breath and ask yourself: Am I WILLING and OPEN to believe in myself and create a life I truly deserve? Exhale slowly, let your mind go and really listen to your hearts' reply…
START Living Your Happiest Life Instead of Simply Existing in it
If you're a woman who wants MORE in your life than just good coffee, cheap chocolate, 5 hours sleep or a glass of red to get you through, it's time to learn how to love your WHOLE self and live a life of energy, self-care and fulfilment.
Using strategies and techniques across Holistic Counselling, Wellness Coaching, Holistic Nutrition, Eating Psychology, Neuroscience, Psycho-physiology of Stress, EFT, Transformation & Lifestyle Strategies, Hormone Balancing, Exercise & Movement, and scientifically proven mindset techniques using Meditation, Visualisation & Stress Therapy, I can help pave the holistic way with humour, skill and fierce encouragement.
I combine Holistic Health Counselling, personalised Wellness & Lifestyle Packages, Stress & Meditation Therapy, plus Kitchen Detox and Supermarket Tours to help you become happy, healthy and confident from the inside out!
Step off the Merry-go-Round and Finally Feel Comfortable in Your Own Skin
You are a unique individual with specific nourishment needs. It's called Bio-Individuality. Therefore your lifestyle, diet, stress, mindset and both internal and external environments will be individual and require a personalised holistic health approach in creating internal balance and lifelong healthy habits.
Find Happiness, Release Weight and Fall in Love with Eating!
Who we are, what we think and how we feel affects our hormones, digestion, assimilation and metabolism, as well as our eating, stress and lifestyle habits. Every thought, feeling and food choice creates or breaks down your biochemical balance, which can increase stress and struggle between your mind, body and weight.
Together we'll look at your nutrition and lifestyle habits, stress triggers and responses.

We'll sort through your limiting beliefs and challenge the mental programming that's keeping you stuck.

You'll become aware of your own eating psychology, and learn about mind-body nutrition and whole food healing.
Along the way I'll teach you about the mind-body-food connection to empower, energise, heal and improve every aspect of your health and well-being. I will explain how stress can impact your mood and digestion in all kinds of ways, and I'll teach you breathing, relaxation and stress management techniques to help you design a more balanced and supportive lifestyle.
Make peace with your past and replace negative and outdated beliefs

Love yourself from the inside out

Free yourself from unnecessary stress and anxiety

Bring the pleasure back to food and eating

Finally give your mind, body and spirit the nourishment they deserve

Tune into your internal wisdom and never diet, starve, deprive or restrict again!
Today, RIGHT NOW, is always the best time to start! I'd be honoured to guide you into whole-self nourishment and holistic living to finally love yourself, appreciate your body and own your life!
Visit my
Wellness Store
for whole food, wellness, raw chocolate and stress management eBooks, CD's, workshops and events!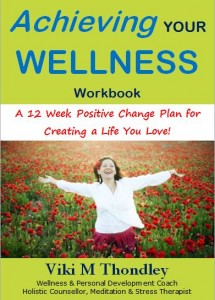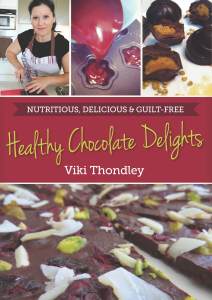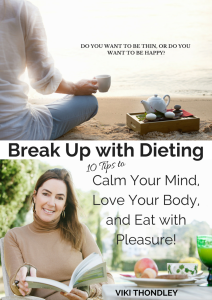 Make yourself a priority in your own life.