An exclusive Wellness Talk Series held in Toowoomba!
We know how hard it is to find the right information so we're inviting you to share with like-minded women who, like you, may not have the access, support or understanding of their own bodies and how food, stress, lifestyle, sleep, self-care, movement, connection and meaning have an impact on your health, happiness and hormones.
The Wellness Talks are a great opportunity to gather together, put yourself first and learn HOW to take the best care of your mind, body, emotions and lifestyle! 
Each talk includes a full and FUN day focusing on holistic health, lifestyle and wellness topics, the latest research made easy to understand, and relatable stories and community sharing to know what's available to help you create your happiest, healthiest self. You won't want to miss it!
 Conquer Your Chronic Stress
Get to the root cause of your stress, depression and anxiety

I see first hand in a large majority of my clients, just how dangerously stress is taking a toll on you – and I know how hard it is to do something about it when you're so exhausted! Let's start a conversation about stress and how it's fuelling your anxiety and depression. BUT let's focus on WHAT you can do and HOW you can turn it around with holistic tools and lifestyle changes. 
Do you wish you had more energy, better sleep and felt calmer throughout your day?
Would you like to relax, laugh more and stop stressing or worrying so much?
Stress, depression, anxiety and moodiness are things we ALL struggle with at various times, but we don't always know what to do or where to go for the right support, or how to put ourselves first and calm our mind and bodies.
We want to help you feel your absolute BEST and we want to show you how.
Join us for a deep dive into nutritional and lifestyle medicine to help you overcome chronic stress leading to anxiety and depression.
With a fantastic line-up of passionate, local health professionals ready to help you live a happier, healthier life it's going to be the BEST day out you've had in a long time just for YOU!
Here's what you will learn:
what is stress and how it affects you
relaxation and visualisation exercises
how yoga and meditation help manage depression and anxiety
natural healing therapies and self-care practices
the connection between gut health, the brain and mood
why eating real whole food can help to balance your hormones
how fermented foods contribute to good mood health
whole food demonstration and tastings
AND guest speakers share their stories on anxiety and depression and how lifestyle, stress and nutrition changes can transform your whole outlook!
PLUS!
Tea and coffee, lunch and afternoon tea are included. Plus you'll have plenty of time to interact with local health practitioners about specific concerns and support available. Specific dietary requirements can be catered for. We'll arrange that for you in advance (e.g. gluten, dairy free).
BONUS!
Fantastic wellness product and voucher prize draws throughout the day!
BOTH men and women are welcome to this event!
Don't miss this life-changing information to help you work with your own
body and mind and take back control of your life!
Feedback from previous events:
"Thank you for such a wonderful day, Viki! I've learned so much in o

ne day and been given so much food for thought (see what I did there 😉 ). Inviting Tanya to be today's guest speaker was an inspired choice. Very much looking forward to the next event. xo" – GH
"Thanks Viki for a great day at the Women's Wellness Talk. Inspirational, Informative and wonderful to connect with others in the community. Throw in the treats, lucky door prize and goodies bag and I can't wait for the next one. Well done!" – LP
"Thank you Viki, Craig and Tanya for a very informative day!" – LS
Includes Health & Wellness Prize Draws, Food Demo & Tastings, Wellness Market PLUS the days meals and drinks!
*** Group Booking Discounts for 3 or more people! ***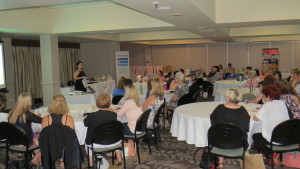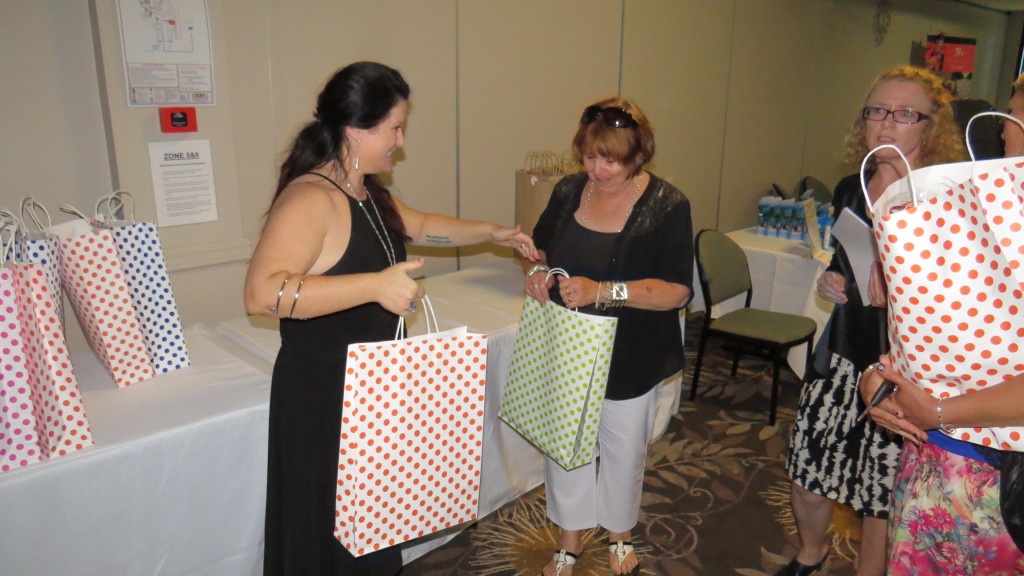 Viki presenting at Talk One on "Stress, Eating & Weight"                               Viki handing out Wellness Goodie Bags at the event close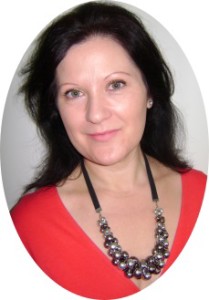 Hosted by Viki Thondley-Moore, founder of MindBodyFood & MindBodyFood Institute
Holistic Mind-Body Wellness Therapist, Meditation Teacher, Stress Educator, Food & Lifestyle Coach, Eating Disorder Specialist, Speaker, Author
With Special Guest Speakers from both holistic and allopathic disciplines sharing personal
experiences and professional therapies for health, happiness and healing.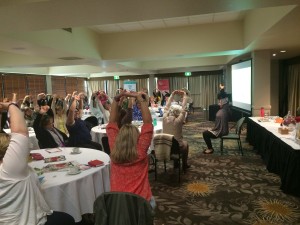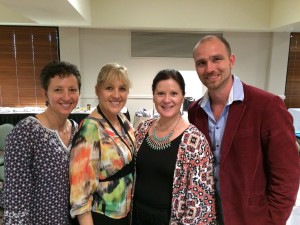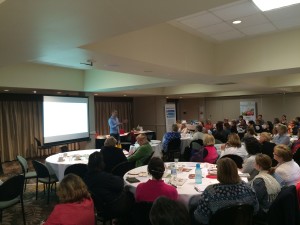 Still the original value-packed price with the latest research and life-changing information. A highly educational and inspiring day out for all!
 (Group Bookings available for 3+ attendees – submit group booking form below for payment details)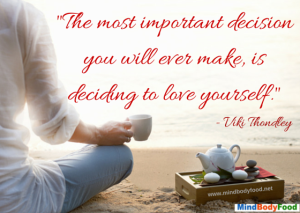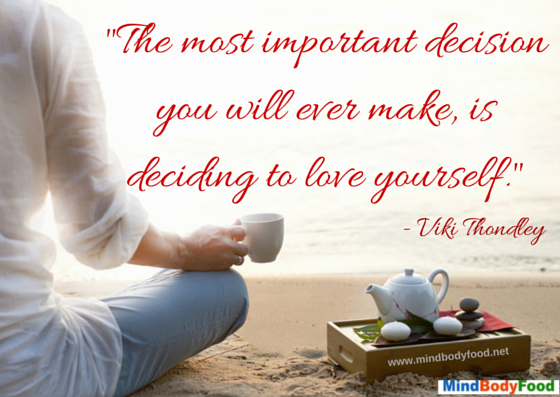 Your booking includes product and services Voucher Prize Draws, Food Demo, Wellness Market PLUS the days meals!
*** Group Booking Discounts for 3 or more people! **
Next Talk:

 
TBC

 (we're busy creating some new online programs and webinars so please join the newsletter HERE and stay updated!)
Time:

9.30

am – 4pm 
Cost:

 
Single Entry $90 – OR – enjoy a 
Group Booking discount for 3 or more people – $75 per person paid in one transaction (group bookings available via phone or booking form below).

See also full terms and conditions below.
Venue:

  Highfields Cultural Centre (Map here)
Includes:
Wellness market, all day coffee and tea, lunch, afternoon tea, program guide [PDF], worksheets, presentations, food demonstration, and over a dozen prize giveaways drawn throughout the day – from health services vouchers to wellness books and products, meditation CDs and essential oils!
Engaging, inspiring, supportive and full of laughter and learning… I'm SO looking forward to meeting as many women in our community as possible and cultivating an environment of healthy, happy and empowered women!


Your registration for this event includes inclusion into the MindBodyFood Happy, Healthy, Confident e-Newsletter but will NEVER be rented, sold or shared. Ever.
* NO Refunds given if cancellation of your attendance occurs within 7 days prior to the event.
T&C's for Wellness Seminar Series: Registration is complete upon receipt of full payment. A confirmation email will be sent to advise payment has been received and entry to the event is valid. Paper tickets will not be issued for this event to positively contribute to the environment. Full refunds will only be given if cancellation of your attendance is received 7 days prior to the advertised date of this event, with bank details provided. NO refunds are available for cancellations that occur within 7 days of the advertised date. Transfer of your booking is allowable, providing that the name and email address of the person taking your place is provided in writing within 3 days of the advertised date of the event. MindBodyFood reserves the right to make any changes required to ensure the quality of our service and delivery. Your registration for this event includes inclusion onto the MindBodyFood wellness tribe list for a weekly dose of mindful nourishment, holistic living tips, future events, whole food recipes and free meditations. You may unsubscribe at any time. See full terms and conditions here.