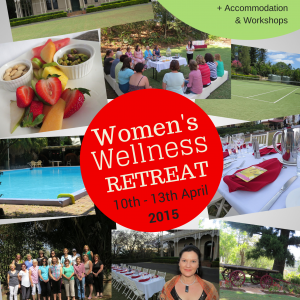 Self-Love, a Retreat for the Soul
Recently I hosted my 4 day Women's Wellness and Meditation Retreat for a large group of beautiful and brave women.
WOW! Awesome experience I've waited patiently for years to be able to create and host.
Most of the ladies came from the Darling Downs; however a few travelled from New South Wales, ACT and the Sunshine Coast to be with us.
These ladies were of course, all different. They ranged in ages from 27 to 66 years old.
They each had a story – some quite a few.
They had experienced all the modern challenges of marriage, divorce, abuse, career, motherhood, death, grief, hormones, friendships, relationships, dieting and the ups and downs of life.
They were all shapes and sizes, each with a different emphasis on self-expression and dress sense, and each had their own perspective on what they were struggling with in their lives.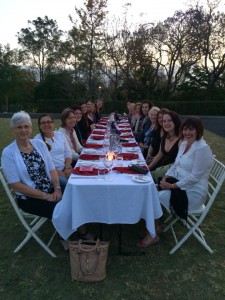 With so many apparent differences, these selfless caregivers hadn't realised how much in common they actually had.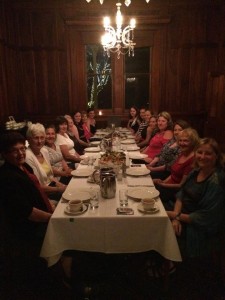 Each woman was searching for less stress and more peace.
They wanted to experience relaxation and quiet time just for themselves – without feeling guilty about it.
Each lovely lady was experiencing various symptoms of stress, and each wanted to learn how to manage it better.
In fact these ladies shared many similarities that became more apparent to them the more they opened up and listened to each other.
These women were carrying around all their hurts, past pains and current challenges; not just in their minds, but also in their bodies, showing up as aches, pains, illness and disease. They were looking for time out, peace, stillness, quiet. They simply wanted some time for themselves.
These beautiful women shared fears of not being good enough; of failing in some way; of not being able to cope; of letting others down; of living with anger and resentment; of carrying around the responsibilities of others; each wanting to feel significant, connected, loved and appreciated.
These gorgeous, generous, loving ladies were fearful of being unworthy, and were challenged to contemplate that they are indeed worth so much more.
These women had so much love, time and energy to give, yet they had lost touch with how to give themselves permission to receive.
Some of these women were feeling stuck, trapped, isolated and lonely. Others had overcome these emotions and shared their own stories of learning to stand up, speak up and put themselves a little higher on their priority list.
The ladies who joined me for this wellness retreat were all different. Yet they shared many similarities that even they couldn't have imagined upon first meeting.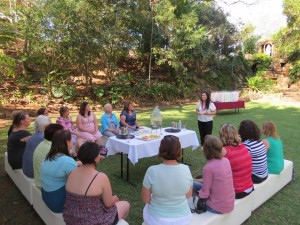 By the end of the four days they had let down their defences and found comfort and friendship in realising they are not alone.
Underneath it all, we are not so different. We are all human; imperfect, contradictory, fragile, complex.
We each have a need to love and be loved, to be happy and feel connected.
What many of us forget is that love, happiness, health and acceptance are all experiences that must first be cultivated within.
If only we would give ourselves permission to have them, whether we think we are good enough or not.
If you recognise the need within yourself to get away from the daily demands and stress-ors in your life –  to step back, breathe and relax – we have recently announced new dates for our 2015 Women's Wellness Retreat on 10th – 13th April next year!
Visit my website for more information.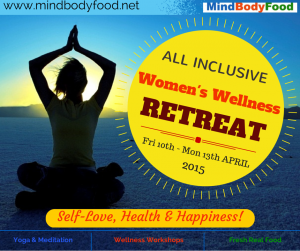 Love yourself, always
Viki xo
About Viki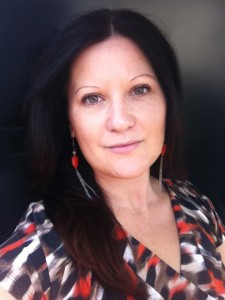 Viki Thondley is a Mind-Body Wellness Specialist and qualified Holistic Counsellor, Food, Stress & Lifestyle Coach, Meditation Therapist, and Eating Disorder Recovery Coach who inspires women to shift from dieting and restriction to whole-self nourishment, self-care and healing. Recovered from bulimia nervosa and the many years of hormonal imbalances, food prison and self-sabotaging behaviours', Viki is an inspiring coach, speaker and event host who also provides personalised holistic programs, workshops and retreats to instil self-love, happiness, body confidence and real food freedom. She is author of "Achieving Your Wellness: Create a Life You Love" and "Healthy Chocolate Delights: Real Food Sweet Treats".
Sign up to her Happy | Healthy | Confident newsletter for her free 43 page eBook "Break Up with Dieting: 10 Tips to Calm Your Mind, Relax Your Body & Eat With Pleasure" + weekly whole-self nourishment tips, inspiration and recipes!