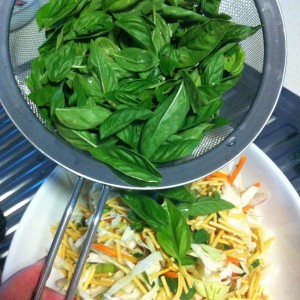 Dieting Disasters
It annoys and saddens me when people ask, "So what diet do you follow Viki?"
Let's be clear: I DON'T diet. I spent years dieting and it got me nowhere.
I tried diet after diet. I was hungry, miserable, tired, cranky and didn't really learn much at all about myself, my body or why I was eating the way I was, to get to that point in the first place.
Following a plan was challenging because I wasn't allowed to be in control. I had to follow what was laid out in front of me and make myself adhere to it. The more devoid of enjoyment and pleasure, the quicker I started to stray with my food choices because my brain and body were never satisfied.
And I blamed my will power for every cave in (read: failure)…
The word "diet" has evolved over many years of "dieting". It used to summarise your daily assortment of nutrients or food intake. But over the years diet and dieting have become more about restriction, starvation and deprivation.
How is that a pleasurable, fun way to eat and nourish yourself for the REST of your life?
No, I don't diet. So when an interviewer asks me what diet I am on my response is usually the same: I'm not. What works for me may not work for you. You need to figure it out yourself and stop looking outside for the answers.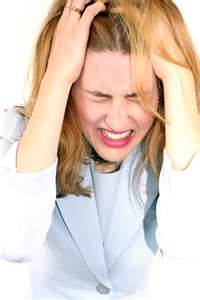 With an onslaught of "advice" about what to eat, what not to eat, how much you should eat and when, how on earth are you supposed to make sense of it all without becoming OVERWHELMED and totally CONFUSED?!
No aspect of "dieting" teaches you about long term peace with your mind and body. And it certainly doesn't help you figure out what's going on behind your eating habits. (Beliefs, thoughts, feelings, behaviours..)
Diets encourage you to focus outside of yourself and follow a plan. When are you focusing within your body and listening to what it responds best and worst to?
And what are you learning about regular real food nourishment, lifestyle habits, hunger and satiation, stress and mood issues, sleep and digestion? Very little.
Following a diet that worked with a friend, family member or celebrity is not a solution or definite method for you. But if you're not listening to your wisest counsel (your body!) how will you ever get off the diet-food-weight-mood-stress roller-coaster?
I literally spent years searching and obsessively trying out every method, entangling myself further into my eating disorder and away from a healthy relationship with my hunger, fullness, body issues and self-confidence.
I don't diet because I've learnt what works best for me that is enjoyable, pleasurable, and sustainable for the rest of my life. I love real and whole food! And I love enjoying every mouthful without fear.
I encourage you to find your OWN way of nourishing your body, in a way that feels right for YOU. This is what I help my clients discover once they stop reaching for quick fixes, 7 day detoxes, fat-burning pills, metabolism boosters and meal replacement shakes: To listen to their bodies and make wise decisions based on health, energy, stable blood sugar, moods, balanced hormones, vibrancy, rest and digestive function. 
A diet can't teach you eating psychology. But your mindset, beliefs, feelings and thoughts can teach you everything when you learn how to pay attention and trust your inner wisdom.
If you need help with this, consider ending your diet hell with a free 30 minute consultation on how I can help you do this.
Taste Freedom Now!
Viki  xo
About Viki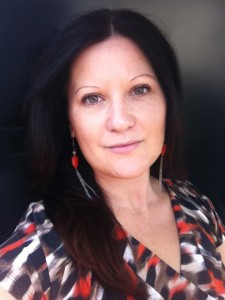 Viki Thondley is a Holistic Counsellor, Wellness Coach, Meditation Teacher, Stress Therapist, and Eating Disorder and Wellbeing Specialist. Recovered from bulimia nervosa and the many years of hormonal imbalances, food challenges and self-sabotaging behaviours', Viki now provides holistic personalised programs and retreats to inspire self-love, healing, body confidence and wellbeing. Viki's passion is to help you balance your mindset, body and life to become happy, healthy, confident and free!
Sign up to her Happy | Healthy | Confident newsletter for a FREE comprehensive wellbeing assessment and weekly whole-self nourishment tips, inspiration and recipes.