GoodLife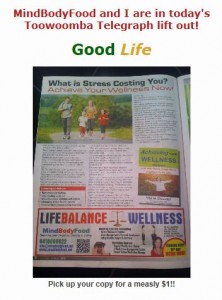 If you're lacking energy, life balance, direction, good nutrition, healthy body image or supportive relationships, then take action NOW towards creating a life you love!
12 Weeks to positive changes using my Achieving Your Wellness workbook alongside my guidance, support, inspiration and motivation!
Click Here for details
or
EMAIL ME NOW and take action today
to achieve your health and wellness!
Yours in Health and Happiness
Viki xo