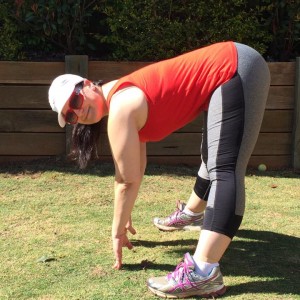 My Beautiful 40 Year Old Body
For those of you wondering how my knee is healing after surgery in June, it's been slow, especially as a secondary injury was initially overlooked.
Over the years my body has faced tremendous abuse; physical, emotional and self-inflicted. I've been hard on myself and pushed my body to breaking point many times with several broken bones, tears and surgeries.
Throughout many stressful years my weight struggled to settle because of the severe restriction, starvation and binge/purge episodes I put it through for 18 years.
My hormones, metabolism and digestion broke down several times. I witnessed trauma and felt immense grief, and of course each time I turned to the very thing that caused my body so much pain and bio-chemical disruption – my eating disorder.
Now older, wiser, healthy and happy my body has faced yet another challenge being limited and immobile for the last 3 and a half months whilst trying its best to metabolise chemical poisons and toxic anaesthetic.
My lymph system has really struggled this time around and my weight has increased.
It's only been in the last two weeks with the children home that I've been able to really walk around the streets where we live and get back into the swing and increase my range of movement.
Last weekend I went outside in the sun to stretch, test my limits and make peace with my progress. It was a big deal.
And here I am in my current state… a very real 40 year old woman's body… constantly changing, growing, evolving and learning.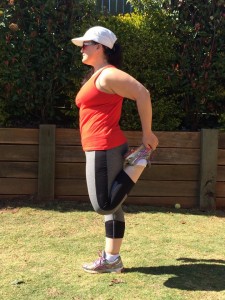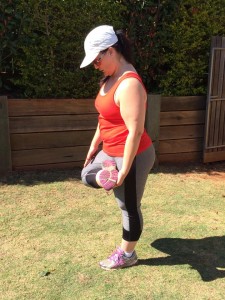 Even though I've put my mind and body through the wringer over many years, my beautiful body has always stood by me.
I love my body for it – with so much gratitude, self-care and hard-won body confidence.
Yes my body has changed in the last few months, but I'm totally in love with it anyway. It's always been there for me and right now it needs me to return the favour and be patient, kind, nurturing and gentle.

We are each on our own very personal journey.
Comparison is unnecessary.
Be true to yourself and stay on your own path.
Think well, live well and be well my friends
Viki xo 
About Viki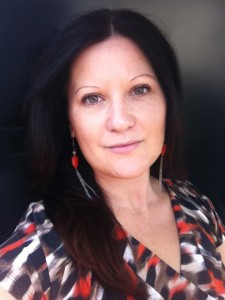 Viki Thondley is a Mind-Body Wellness Specialist and qualified Holistic Counsellor, Food, Stress & Lifestyle Coach, Meditation Therapist, and Eating Disorder Recovery Coach who inspires women to shift from dieting and restriction to whole-self nourishment, self-care and healing. Recovered from bulimia nervosa and the many years of hormonal imbalances, food prison and self-sabotaging behaviours', Viki is an inspiring coach, speaker and event host who also provides personalised holistic programs, workshops and retreats to instil self-love, happiness, body confidence and real food freedom. She is author of "Achieving Your Wellness: Create a Life You Love" and "Healthy Chocolate Delights: Real Food Sweet Treats".
Sign up to her Happy | Healthy | Confident newsletter for her free 43 page eBook "Break Up with Dieting: 10 Tips to Calm Your Mind, Relax Your Body & Eat With Pleasure" + weekly whole-self nourishment tips, inspiration and recipes!