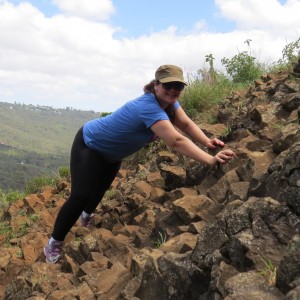 Believe In Yourself
Last Friday I received a phone call telling me I'd been nominated for The Chronicle Trilby Misso Community Hero Award… and I was AWARDED it!!!
I was so surprised, much humbled, and deeply grateful to have my work recognised within my own community.
This surprise news was quite timely, as recently I have overcome some long-held limiting beliefs and significantly invested in myself and my business by enrolling in Entrepreneurial Business School. I had wanted to do it for the last three years but always found excuses and reasons as to why I couldn't or shouldn't. (Not good enough syndrome).
Because of this new direction, I was challenged to accept all opportunities, and set about creating new ones.
So firstly I accepted an invitation to speak at a community meditation forum, "Silence for Peace". I was totally unprepared for the reception I received.
SO much positive feedback on my perspective of WHY meditation benefits our minds and bodies, and HOW in our community of stressed out, overworked, anxious and depressed worriers, meditation can improve our health, happiness and well-being to help us cultivate self-love and inner peace, non-reliant on external sources. Here's a pic of me in action at the podium!
Secondly, I accepted an invitation to film a special membership video for a cooking website, sharing my expertise on eating psychology and self-care.
Thirdly, I arranged a colleague to come over and film a new RECIPE video:

I've been taking action!
Last weekend we completed our free community fitness climb on the same day as the booked out raw chocolate making workshop. We held it in the MindBodyFood Kitchen with so much fun, laughter and sharing with a beautiful group of women! (check out the pictures from the workshop here!)
I am so pleased I had the courage to accept the opportunities I have taken recently.
Because of this shift in my mindset, more opportunities are coming my way and life is changing in so many positive ways! 
I spent many years telling myself that I wasn't ready, wasn't confident enough, wasn't good enough… and I missed out on so much living. At every turn I tried to sabotage myself because underlying my daily self-talk and inner critic was a deep fear that I wasn't good enough.
Now I tell myself that, I am WILLING to try. 
I feel proud of myself for all the hard work, years of study, experience, application and learning. I feel a great sense of accomplishment at having a dream and reaching for it by daily commitments of action.
Being WILLING and open can make all the difference. Because learning a new opinion of yourself creates so many more opportunities for living a happy, healthy and more confident life.
What have you been telling yourself that's keeping you from experiencing the life you truly want?
What might you be willing to try telling yourself and do instead?
Love Viki  xo
 About Viki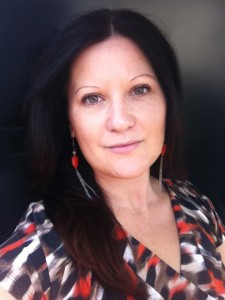 Viki Thondley is a Holistic Counsellor, Wellness Coach, Meditation Teacher, Stress Therapist, and Eating Disorder and Wellbeing Specialist. Recovered from bulimia nervosa and the many years of hormonal imbalances, food challenges and self-sabotaging behaviours', Viki now provides holistic personalised programs and retreats to inspire self-love, healing, body confidence and wellbeing. Viki's passion is to help you balance your mindset, body and life to become happy, healthy, confident and free!
Sign up to her Happy | Healthy | Confident newsletter for a FREE comprehensive wellbeing assessment and weekly whole-self nourishment tips, inspiration and recipes.