Super Seed & Herb Crackers
Finally! I've cracked the code on home made crackers that don't require a dehydrator!
I've made so many seed and gluten free, grain free loaves of bread now, that I've wanted to finally break our Jatsz cracker habit by creating some kind of delicious and super healthy home made version of crackers that will make a decent amount to last for a while before having to make them again.
I like the idea of all the things I can create with a dehydrator, but we don't have one and I'm not ready to find extra space in my kitchen for one just yet.
These crackers have a great deal of texture and flavour, with the right amount of crunch that you can customise according to how long you leave them in the oven for the second time.
The whole household loves these crackers, especially me! It's just so satisfying to finally be able to make a one bowl, no fuss, little mess seed cracker recipe that can easily be adjusted to change the flavour every time if you want to create!
I love eating them with my dairy free Tasty Cashew Nut Cheese on the top!
When I posted this teaser video on Facebook, it got a lot of mouths watering with interest…
So here you go!
If you're looking for some healthy, tasty and easy dips to spread over the top, try these:
Tastiest & Healthy Basil Pesto
Spicy Hummus MindBodyFood Style
Enjoy! V xo 🙂
SUPER SEED AND HERB CRACKERS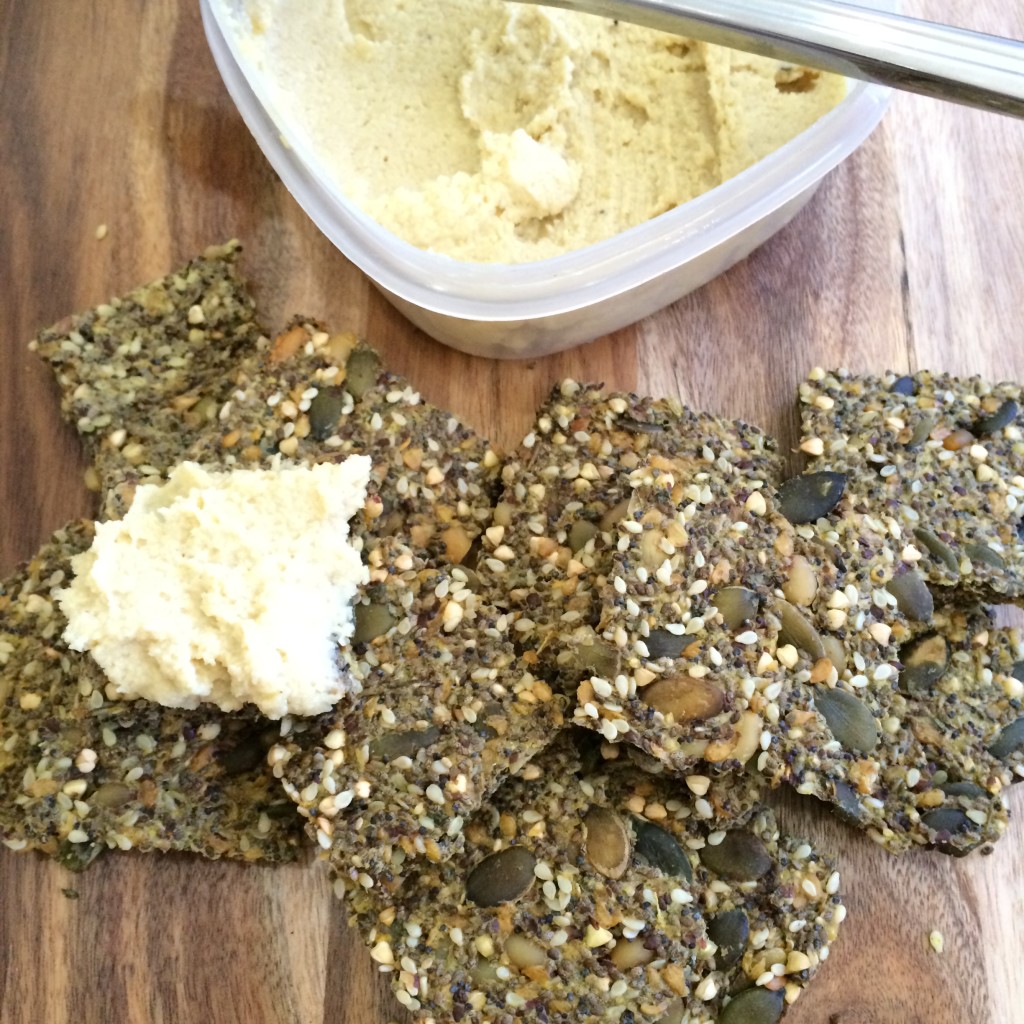 Ingredients:
3 cups filtered water
1 cup organic pepitas (or pumpkin seeds)
1 cup organic chia seeds
1 cup buckwheat
3/4 cup organic sesame seeds
1/2 cup golden flax flakes
1/2 cup pinenuts
1/2 cup poppy seeds
1/4 cup nutritional yeast flakes
1 tablespoon dulse flakes
2 tablespoons dried onion flakes or onion powder
2 teaspoons dried coriander
1 teaspoon tumeric
1 tablespoon dried and ground cardamom
1 tablespoon apple cider vinegar, unfiltered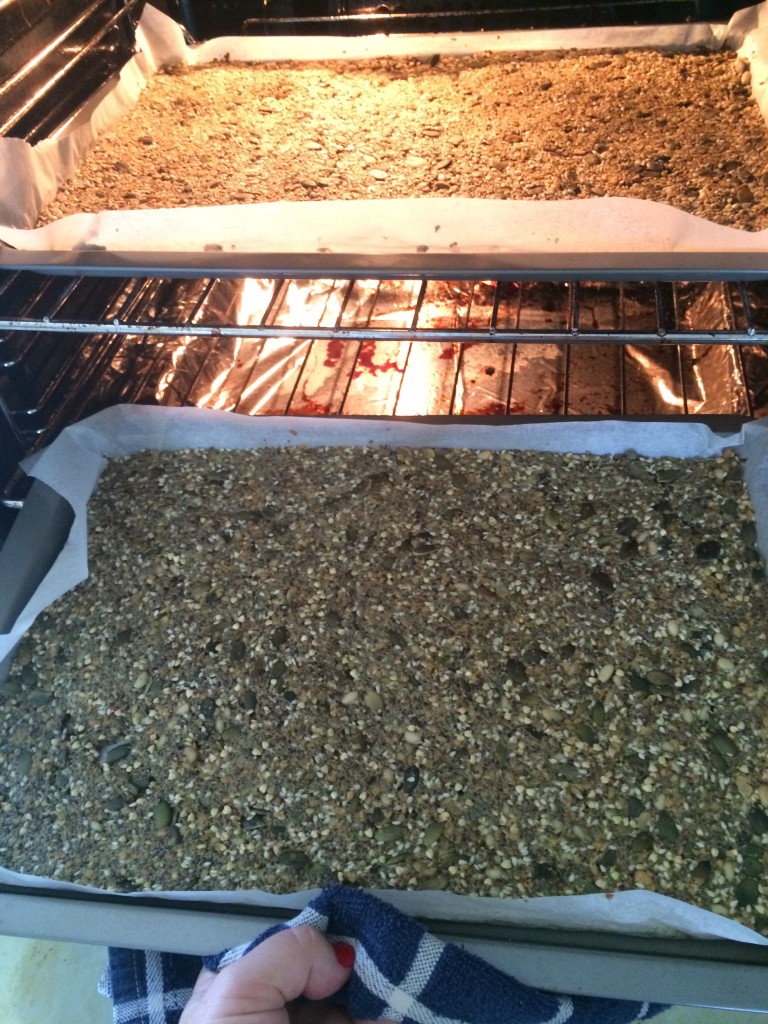 Method:
Preheat oven to 180 degrees celsius.
Mix all dry ingredients together in a large bowl until evenly combined. Lastly add the water and mix thoroughly. Allow to sit for 5 minutes so the chia seeds can thicken and morph the mix into a batter-like dough.
Line two large biscuit baking trays with baking paper. Halve the mixture onto each baking tray and spread out evenly over both trays. Use the back of a wooden spoon or spatula to smooth down. Remember, for nice thin crackers the mixture has to be patted down and spread out evenly.
Place into the oven and back approximately 25-30 minutes until a light golden colour appears over the top. Then take the trays out and using a knife to score break lines through the dough.
Turn the cracker cakes over on the baking paper and return to the oven for another 25-30 minutes or until a medium golden colour appears.
Once they are dried and crisp take them out to cool and then break into pieces.
Store in an airtight container and enjoy with tasty cashew cheese, spicy hummus or beetroot dip.
Love and Health
Viki  xo
About Viki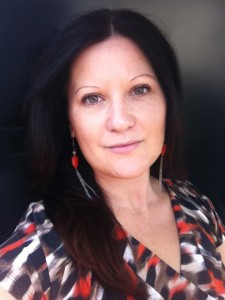 Viki Thondley is a Mind-Body Wellness Specialist and qualified Holistic Counsellor, Food, Stress & Lifestyle Coach, Meditation Therapist, and Eating Disorder Recovery Coach who inspires women to shift from dieting and restriction to whole-self nourishment, self-care and healing. Recovered from bulimia nervosa and the many years of hormonal imbalances, food prison and self-sabotaging behaviours', Viki is an inspiring coach, speaker and event host who also provides personalised holistic programs, workshops and retreats to instil self-love, happiness, body confidence and real food freedom. She is author of "Achieving Your Wellness: Create a Life You Love" and "Healthy Chocolate Delights: Real Food Sweet Treats".
Sign up to her Happy | Healthy | Confident newsletter for her free 43 page eBook "Break Up with Dieting: 10 Tips to Calm Your Mind, Relax Your Body & Eat With Pleasure" + weekly whole-self nourishment tips, inspiration and recipes!