Wellness and Stress Management
Personal Coaching and Corporate Training

MindBodyFood offers Personalised Corporate Stress Management, Health, Wellness, Lifestyle, Stress, Meditation, Holistic Nutrition & Whole Food demonstrations in a workshop or seminar setting.
The workshops are conducted by Viki Thondley – Qualified Holistic Counsellor, Meditation & Stress Therapist, Whole Food Coach, Mind-Body Wellness & Emotional Eating expert specialising in mental re-programming, meditation as medicine, whole food nutrition and eating psychology.
The Corporate Stress Management Training Program offers businesses of all shapes and sizes the opportunity to provide quality stress management and productivity training for their staff, at convenient times and affordable prices.
This flexible program is tailored to your business needs and can be conducted for one hour each week over a six week period, or for one or two day workshops convenient to your business, for a total of six hours. The program can be delivered on your work premises or a convenient location offered by MindBodyFood.
This practical course covers the following topics:
Stress Management
Relaxation Skills
The Science of Positive Psychology
Building Strong and Effective Teams
Goal Setting and Achieving
Positive Communication & Time Management
Your staff will develop highly effective and extremely practical skills that can be implemented immediately to…
Improve productivity and sustainable performance
Reduce absenteeism, sick and stress leave
Develop and maintain personal wellness
Strengthen communication skills
Increase motivation
Reduce work related emotional stress and physical dis-ease
Viki creates and delivers inspiring Mind, Mood, Food, Stress, Meditation and Wellness in-person and online Courses, Classes, Workshops, Events and Retreats to inspire self-love, healing, body confidence and wellbeing.
Personalised sessions and programs are offered in-person, online or via Skype.
Group and corporate programs available in a workshop or seminar setting.
Viki is also a passionate and engaging speaker who loves to include laughter alongside enlightenment. Click Here for information on topics Viki can cover and how she can add value to the health and wellbeing of your team or business. 
Contact us to discuss your staff training needs!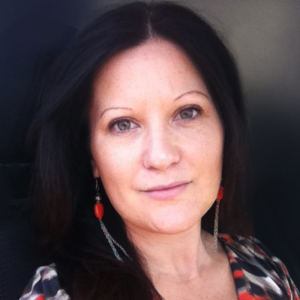 ENQUIRE ABOUT VIKI SPEAKING AT YOUR EVENT
[contact-form subject='Corporate Wellness Coaching'][contact-field label='Name' type='name' required='1'/][contact-field label='Email' type='email' required='1'/][contact-field label='Best Number' type='text'/][contact-field label='Organisation or Business' type='text'/][contact-field label='What are your business and staff wellness needs and/or challenges?' type='textarea' required='1'/][/contact-form]