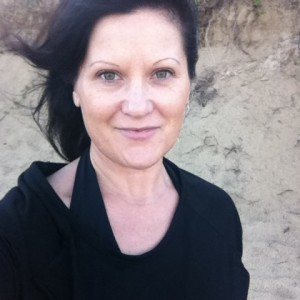 I am Recovered…
In 2011 I moved house and home to be with the man I loved, and to start my own business to do what I do best – help and inspire others.
Until recently I had refused taking on clients with Eating Disorders. Any close association elicited a strong urge to resist the memory of what my own existence and struggle was; I had been focusing my energy into moving forward and releasing the past.
Making the decision to take my passion and put it to good use in my new community forces me to recall things I have learnt to forget – not through blocking the memory, but simply moving on from it. In the last two weeks I've thought a great deal about my own journey of recovery, and how by remembering my own struggle I can help my new clients.
THE PAST
I remember the many foods I ingested and what they looked like regurgitated. I remember the myriad of places I emptied my stomach into, onto, under and inside of. I remember the hard brown skin and fresh cut teeth marks permanently marking the knuckles on my right pointer and middle fingers – and the foul smell that would linger after a purge no matter how hard I scrubbed them with soap or massaged in scented hand cream.
I remember the blackouts and heart palpitations that caught my breath and took my legs on various alarming occasions. I remember the confusion, fogginess and mood swings due to chemical malnourishment and hormonal imbalances, that had me unable to articulate any intelligent thought until decent food was swallowed and retained.
There are many consequences and repurcussions to having an Eating Disorder. I have irreparable loss of enamel to my teeth. I suffered terrible gastrointestinal problems with excessive bloating and burping that lasted for hours, and sometimes still plague me depending on what I've eaten – even after removing my gallbladder.
I have an irregular heart rhythm and still bare the pigmentation on my face that at one time was shaped like a dirty brown moth, and only worsened with makeup regardless of shade; for years after it first adorned my face, it caused me daily distress and anguish at the mere glimpse of it.
THE NOW
Initially I looked upon my ED years with immense anger and regret, furious at how much of my life I had wasted. Today I accept that the past is spent and I cannot change it – a lesson I had to learn if I was ever to let go and forgive.
I had to make peace with that lost and angry child within. I acknowledged her pain and where it came from, and replaced it with love, kindness and compassion. I am grateful to her for the many lessons in humility, integrity and self-acceptance she taught me. I stand strong and passionate today because of her, and I can finally say, I love and accept myself.
The tenacity that now drives me to find educated and compassionate professionals is a direct result of my own personal experience when I was the sufferer.
The judgemental expressions, prejudice and disinterest of many Doctors, Dentists, Dieticians, Nutritionists and Naturopaths I saw, pierced my vulnerability and dissolved any faith I had in finding concerned and educated professionals who didn't dismiss my complaints and concerns with an attitude of vagueness or contempt.
I remember the heartache, disillusion and dissappointment it caused me – as if my symptons were not valid enough, or that I was not important enough.
Now as I reflect on that dark, lonely time in my life, it serves to remind me just how much struggle and pain so many others are currently going through. My memory enables me to empathise, acknowledge and share my experience and strategies with those who are yet to separate who they are from their Eating Disorder, and finally live the life they hope for.
My recovery began when I realised I wanted more… for my life and myself.
It ended when I was able to love and accept myself – thoughts, feelings, body – completely as I am in each and every moment.
Now I want that for everyone still suffering.
What do you want for your life?
Love & Recovery
Viki  xo
About Viki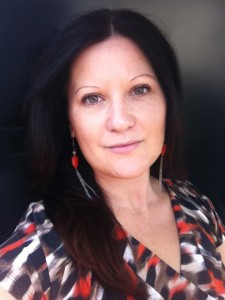 Viki Thondley is a Holistic Health Counsellor, Wellness Coach, Meditation Teacher, Stress Educator, and Eating Disorder & Lifestyle Specialist. Recovered from bulimia nervosa and the many years of hormonal imbalances, food challenges and self-sabotaging behaviours', Viki now provides holistic personalised programs and retreats to inspire self-love, healing, body confidence and wellbeing. Viki's passion is to help you balance your mindset, body and life to become happy, healthy, confident and free!
Sign up to her Happy | Healthy | Confident newsletter for a FREE comprehensive wellbeing assessment and weekly whole-self nourishment tips, inspiration and recipes.