RAPID TRANSFORMATIONAL THERAPY (RTT)
FREEDOM & RECOVERY from the inside out!
EXTRAORDINARY TRANSFORMATION
Rapid Transformational Therapy – or RTT™ – uncovers stored beliefs in the subconscious that have influenced your thoughts, feelings and behaviours for many years – often decades. It's far quicker than talk therapy or other approaches where you – the client – are often not involved in your own healing and transformation. The use of trance, regression and hypnotic conditioning helps us access the subconscious mind to understand how past experiences and meanings have formed your beliefs, feelings and behaviours.
This revolutionary method, perfected from over 30 years of experience and proven results, works directly to your subconscious (also known as your 'bodymind') to change and improve outdated meanings and limiting beliefs. By guiding you through a structured method of application and repetition, the process interrupts programmed patterns in your brain to change the meaning you hold in both your mind, and your body and set you free.
Practical neuroscience specifically works with your mind and brain as we understand and extract the root cause, then change and rewire it for good. This leads to permanent, powerful transformation – often noticed immediately. It truly is an empowering process that utilises specific methods of working with your subconscious mind to draw out the root, reason and cause of your issue, so you can powerfully rewire the meaning to allow for instant emotional, energetic and neural changes.
Consider the following data from an American Health Magazine study:
Psychoanalysis: 38% recovery after 600 sessions
Behaviour Therapy: 72% recovery after 22 sessions


Hypnosis

: 93% recovery after 6 sessions
Are you ready to experience a hypnosis session with a difference?
With Rapid Transformational Therapy (RTT) I can help you change any area of your life in 1-3 sessions.
Want to know more? Read "What is RTT?" for a more in-depth explanation.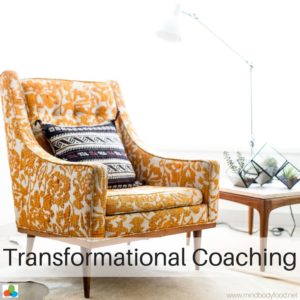 BETTER THAN JUST 'TALK' THERAPY
As an experienced holistic counsellor, brain-body holistic coach and meditation therapist – with a nerdy love of neuroscience and positive psychology – we can certainly sit and talk about your issue, however, I aim to FREE you from your issue.
Just talking about problems only strengthens your neural and emotional connections to them, making it harder to separate yourself from the real issue. This is important to understand because YOU are NOT your problem – outdated and false beliefs in your mind are the problem. YOU want to be FREE of your problem!
For the best of both approaches, I personally combine the deep transformative shifts of RTT with holistic counselling or coaching within a complete change program, tailored to your needs.
CAN IT HELP YOU
If you're ready for change, RTT can help. No matter your age, gender, sexuality or ethnicity, we all uniquely perceive the world based on our own early childhood experiences. Through hypnosis and RTT we can uncover, challenge and change the outdated perceptions and beliefs in your mind, then effectively release and replace them for better ones!
During the session clients say they feel deeply relaxed. Afterward, often immediately, they feel 'lighter, freer, like a weight's been lifted'. The issue itself often feels like a 'non' issue from that very moment. As the client, you are involved in your own healing and transformation. You comfortably and easily participate in uncovering the meaning and interpretation of significant events that your mind interpreted in a certain way, so we can then remove and replace it.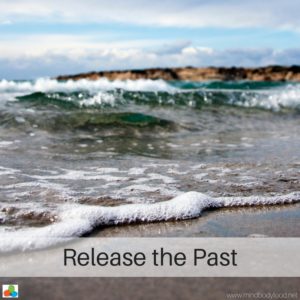 SPECIALIST AREAS
Whilst I'm happy to help you with whatever issue, I specialise in: depression, anxiety and disordered eating. This often translates as chronic stress, low self-worth, not feeling enough, lacking confidence, anorexia, bulimia, EDNOS, weight loss, fears, trauma, motivation and lack of purpose, meaning or belonging.
I fiercely believe in the power of the mind and body connection, and your ability to heal yourself and live the life you were to born to live.
We are not merely stuck with outdated programming; we do have the power to change our thoughts, beliefs, feelings and behaviours with the right tools – and RTT is so profoundly deep and holistic in rapidly transforming outdated and limiting beliefs in your subconscious – permanently.
SESSIONS
RTT sessions are approximately 2 hours and include your tailored transformational rewire recording, regular check-ins, email/text support, and a 3-4 week follow up alongside coaching sessions within your chosen program. RTT aims to deliver permanent change in one to three empowering sessions. As some issues fall away, clients often feel more confident to want to make change in other areas, which is why I personally combine the deep transformative shifts of RTT and holistic counselling or coaching within a complete change program.
Depression, Anxiety and disordered eating are serious mental health issues. My RTT holistic change programs are designed to compliment your allopathic treatment plan. Having been there myself, I absolutely 'get it' and offer an insightful perspective and passionate approach on your way to recovery. (I'm recovered, and you can be too).
CLINIC OR ONLINE
The beauty of helping people in the modern age is that sessions can be conducted in clinic at Highfields (East of Brisbane, Queensland, Australia – AEST), or online from the comfort of your own home via a secure Zoom video meeting online.
If you're not in Australia we simply co-ordinate our time-zones to suit. Each session is individually tailored to your individual issue and comes with regular check ins, your unique transformational recording designed specifically for you during your session, plus regular check ins for the duration.
As a commitment to your own healing, it's important that you listen to your personalised rewire recording daily for at least 21 days after your session. RTT removes the root cause of the issue from your mind, body and life, and your transformational audio recording ensures it never comes back!
Complete the booking form below. I will then contact you within 24 hours via phone to briefly discuss your issue and book in a suitable time (I will try to accommodate your preference). You will then receive a confirmation email with further information, frequently asked questions, a relaxation recording, and payment details. If you're not ready to book, you can contact me directly obligation free to discuss your concerns and see if Rapid Transformational Therapy is for you.
All shared information is strictly confidential.
Cancellations Terms
All booked appointments require a non-refundable* $50 deposit to secure your session time. Any cancellations made with less than 24hrs notice are charged in full. These terms are created to ensure we value each other's precious time. Any changes to your session time on my end, will only be made in the event of an emergency.
"The decision to contact Viki and attend sessions has certainly been one of the best investments I've made in myself. I had struggled with anxiety and low self-esteem since early childhood and spent many hours and dollars on various therapies (mainstream and alternate) without really overcoming that sense of fear and uneasiness that was a fundamental part of me. I was quite nervous at first however, Viki put me at ease with her gentle and caring nature. I am so much more at ease in all situations, even when under pressure and now have a quiet confidence which has improved my relationships with family, friends and work colleagues. I am more comfortable taking on new roles and more responsibility at work and no longer doubt my abilities. I can't believe it's taken only three sessions to achieve the improvements I have. The benefits of RTT are worth every cent. Thank you Viki for changing my life!" – Mel
"I've spent years suffering from inner pain. I never thought I would start to find peace with my body until I found Viki. Deciding to invest with this beautiful soul is one of the best things I've ever done. After my first RTT session I decided to do more work with her and after only two sessions I'm seeing amazing transformations in my thoughts around my body. I couldn't recommend her enough and will forever be grateful for her endless support she provides me through this process of healing." – Laura V
"That was amazing! I've tried other modalities but this went so much deeper and resolved issues that I thought I'd already worked through. Now I finally have. I absolutely recommend RTT, it's excellent." – Bronwyn A
Bronwyn's testimonial straight after her RTT session…
"I'm gobsmacked. I actually felt like I was much lighter in spirit, like a load had been lifted. Since seeing you things have definitely changed. For starters, instead of being a couch potato I will get up and do things. Things that I would keep putting off because I thought they were too hard, I just get in to. The food issue is a lot better. It is amazing however that my mind just steers me in other directions rather than think about the unhealthy foods. As far as being more physical, even though I have not started an exercise routine, I am so much more active. I have been moving rocks on the property and been happy to be out in the sunshine, or I walk more around the place as I do a bit of gardening, or tend the chooks, or just spend time with our animals. So Viki, that's how life has been for the past week. Thank you." – Julie R
"I'm feeling incredible. I feel completely weightless and calm. My brain has tried to go back into old habits but it automatically shifts. It's incredible. I can't thank you enough!" – Laura V  "That was amazing! Intense, but amazing!" – Karen M
"Day 21 without alcohol! Sleeping better and waking up fresher. I'm eating pretty healthy, have even shed a couple kgs. I feel really good. Haven't missed a day of my recording either." – Toni M
RAPID TRANSFORMATIONAL THERAPY & COACHING with Viki Thondley
EXTRAORDINARY, EMPOWERING & PERMANENT TRANSFORMATION…
The best investment in a full and happy life is made by investing in yourself. Rapid Transformational Therapy and Mind-Body Holistic Coaching removes the ROOT cause of your challenge/issue from the subconscious mind and provides phenomenal shifts in your mind, body and life. You'll save time and money, and reach your 'happy place' faster.
As such, I offer tailored transformational holistic programs to prepare for your change, find the root cause, erase and eliminate the issue, and support your growth and transformation throughout.
RAPID TRANSFORMATIONAL THERAPY + HOLISTIC COACHING PROGRAMS:
The 30-day and 3 month experiences offer the ultimate mind-body transformations. Each RTT session is complimented with 2 x 1 hour transformational and holistic mind-body coaching sessions. This additional support helps you to process the emotional and energetic shifts with a higher level of awareness for continued and lasting change. Additional brain training, relaxation and resiliency techniques, mind-body tools and appropriate resources make your transformational experience a deep and profound personal awakening.
Unlimited text and email support (within agreed days/hours), additional resources, coaching exercises, energy practices and professional guidance are all included to facilitate the space needed to truly experience profound growth, internal shifts, and confidently take charge across all areas of your life!
30-DAY 

'FREE YOURSELF'

Program
LOW SELF-ESTEEM, BODY IMAGE, LIMITING BELIEFS, FEARS, PHOBIAS & SELF-SABOTAGE.
1 RTT session + 2 x 1 hour transformational coaching OR holistic counselling sessions + 4 weeks unlimited support via text/email – $700 
3-MONTH

'EMPOWER YOUR LIFE'

Program 
BEST FOR ANXIETY, DEPRESSION, TRAUMA, EXCESS WEIGHT & DISORDERED EATING ISSUES.
3 RTT sessions + 6 x 1 hour transformational coaching OR holistic counselling sessions + 12 weeks unlimited support via text/email – $2000 
NB. Payment plans and discounts for pensioners and students are available. Referral vouchers are generously available.
---
BOOKING FORM
I LOOK FORWARD TO HELPING YOU FIND FREEDOM AND FULFILLMENT