Description
Meditation Bundle! 
The Meditation Bundle includes the following downloadable meditation albums, which will be immediately available upon purchase. Nearly 3 hours of beautiful meditations!
Some tracks contain beautiful music written and licensed by Christopher Lloyd Clarke of the Guided Meditation Site, and others are peacefully silent aside from Viki's calming voice, guiding you further and deeper, enabling you to customise and play your own background music if you prefer.
1. Relaxation & Stress Management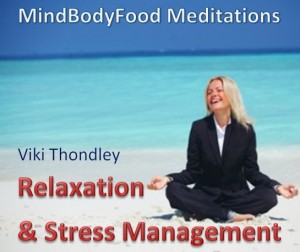 Start your day calm, confident and capable. End your day relaxed, quiet and peaceful.
Take time out for yourself and induce the relaxation response – whenever you need it.
This album was the original creation to accompany Viki's Introduction to Meditation for Relaxation & Stress Management course. These meditations are suitable for those new to meditation or returning to it.
This 72 minute albums has five soothing and guided meditation, visualisation and breathing tracks for immediate download.

2. Mindfulness Meditation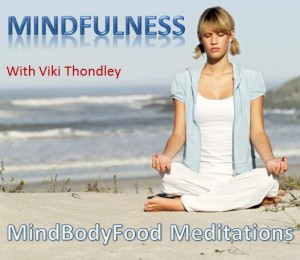 Mindfulness Meditation is an excellent self-awareness tool for creating inner peace from moment to moment.
Mindfulness enables you to become more aware of your inner experiences and cultivate a calm observation of the world around you.
Successfully used to treat Depression, Anxiety, Panic and Post Traumatic Stress Disorders, mindfulness cultivates a deeper insight into the self, thoughts, feelings and conscious choices for greater day to day enjoyment.
This 54 minute albums has three soothing and focused mindful meditation and breathing tracks:

3. Visualisation & Healing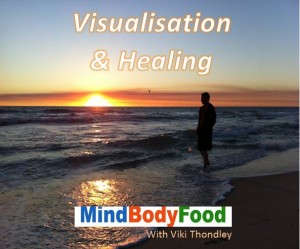 Creative Visualisation has been used for decades to tap into the power of the subconscious mind and create positive change.
Visualisation and Mantras are beneficial in creating new neural pathways in the brain by creating specific associations between positive images, words and feelings. They are increasingly used in healing therapies to promote homoeostasis by activating the parasympathetic nervous system (the relaxation response) and allowing the mind to heal the body in an optimal internal environment.
This 46 minute albums has three soothing and focused mindful meditation visualisation and healing tracks:
All THREE meditation albums are available for IMMEDIATE DOWNLOAD in mp3 format to easily transfer to your favourite device for convenient listening, anywhere and anytime!
These are NOT physical products. A download link is sent immediately upon purchase so you can access your albums all at once.