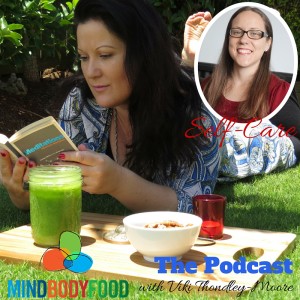 NEW MINDBODYFOOD PODCAST SERIES
I have an inspiring and awesome new free resource for you, in the form of my brand new MindBodyFood Podcast series. An easily downloadable audio mp3 interview and meditations series you can listen to on the go.
Hormones and Self-Care are huge topics for many women, so first up is an honest, practical and very inspiring self-care journey that started with a shock thyroid cancer diagnosis at 23, forcing a high-achieving, people-pleasing music teacher to reassess her life choices and start making herself and her health a priority.
This meant learning to make friends with guilt and stop feeling resentful when she made choices to place other people and their needs before her own. 
You'll get so much wise, insightful and actionable tools from this relatable and honest conversation with Ellen Ronalds Keene, Music Teacher and Life Coach at The Harmony Agenda.
Listen to our conversation here. 
[soundcloud url="https://api.soundcloud.com/tracks/257381694″ params="color=ff5500&auto_play=false&hide_related=false&show_comments=true&show_user=true&show_reposts=false" width="100%" height="166″ iframe="true" /]
Listen to or download this audio interview mp3 file on Soundcloud while you're out walking, watering the garden or cooking in the kitchen. You can download and take the file anywhere to listen, laugh and learn at your leisure. 
Please reply or comment with your personal insights, ah-haas and intentions for your own self-care! I love reading your comments!
Thank you for helping me create more value and support to help you be happier, love yourself more, and finally enjoy food and life without stressing yourself out.