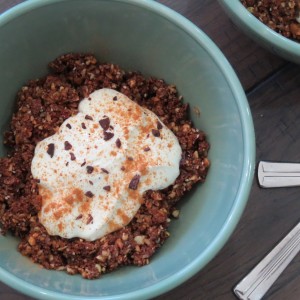 Nuts for Chocolate Granola!
I confess I'm a little late to the granola making party.
Funnily enough I used to the love the cardboard boxed stuff years ago, and probably in retrospect had a mild addiction to the apple and cinnamon flavour.
Granola wasn't something I ever got around to making myself until a few weeks ago, after a rather inspiring episode of "Gordon Ramsey's Kitchen" on the Food and Lifestyle Channel.
We loved this recipe so much I've made several more versions with various nuts, seeds and spice combinations. I first ate it with greek yoghurt, then coconut cream, pure cream, and also almond and cashew milks. All are delicious!!
I'm so impressed I've included it in my soon to be released, Easy Chocolate Delights ebook!
In true cacao-loving style, chocolate is the flavour in my first recipe creation! Enjoy 🙂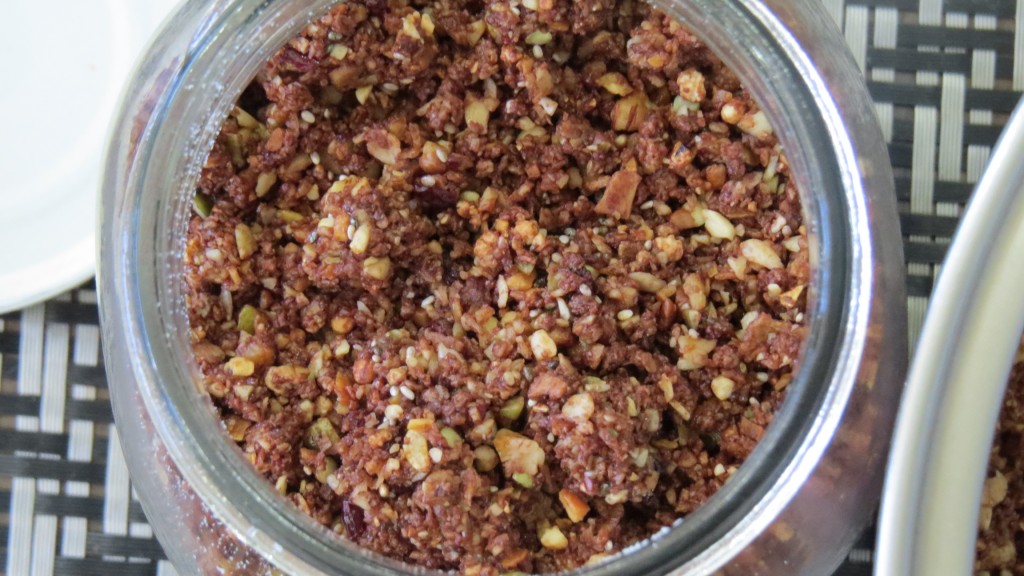 Nutty Choc Granola
1 cup oats (Gloriously Free Uncontaminated Oats)
1 cup walnuts
1 cup macadamias and/or hazelnuts
1 cup desiccated coconut
1/2 almonds
1/2 cup buckinis
1/4 cup raw pepitas
1/4 cranberries
1/4 cup goji berries
1/2 cup raw cacao powder
2 teaspoons cinnamon
1 tablespoon vanilla powder
1/2 cup coconut oil
1/2 cup rice malt syrup or raw honey
1/4 cup coconut flower nectar (I highly prefer Coconut Magic Coconut Nectar)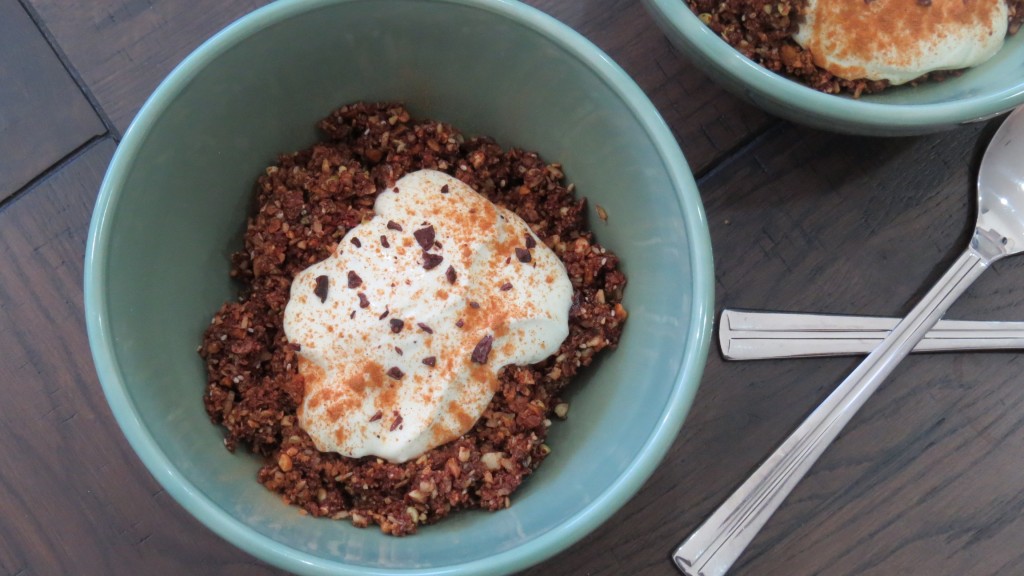 Preheat your oven to 180 degrees fan-forced.
Place all the nuts, seeds, berries and powders into a food processor and pulse until mixed and roughly chopped. Pour into a large bowl and set aside.
Heat the coconut oil, syrup or honey and Coconut Nectar into a small saucepan to melt and blend through.
Pour the melted syrup into the centre of the bowl and stir through the dry mixture until sticky and well combined.
Scoop out the granola onto a large baking tray that's lined with baking paper and spread evenly across.
Place into the oven and bake for approximately 10 minutes.
Once the granola is removed from the oven leave it sit to cool. It will become crunchy and crisp!
Store in a glass jar in either the fridge or pantry.
Servings suggestion:
Greek yoghurt, pure cream, almond or cashew milks, cashew cream, coconut milk or cream blobbed on the top, with cacao nibs, goji berries or any fresh fruit you prefer!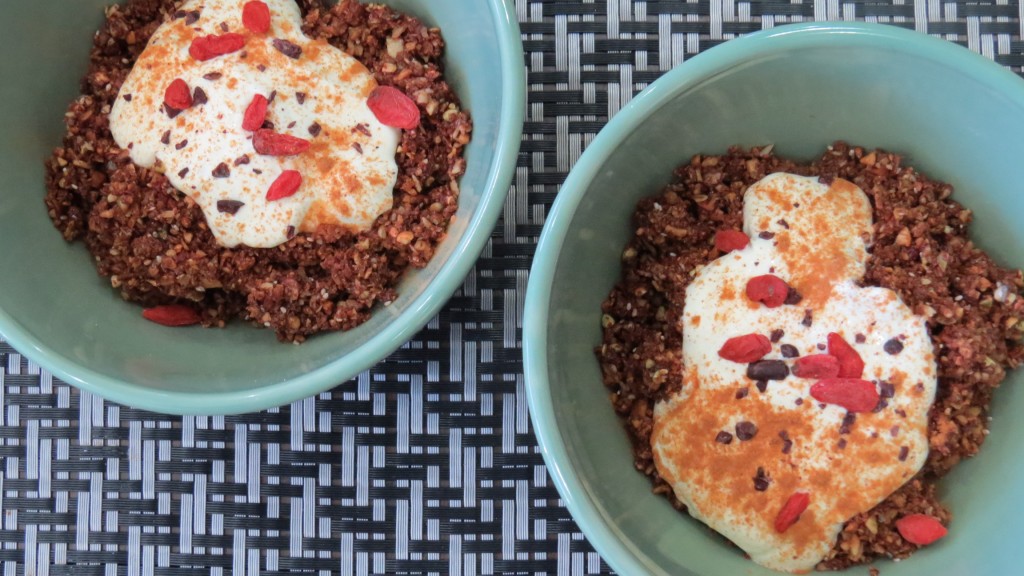 ENJOY!!
Transformational Coach, Counsellor and Therapist
Freedom and Recovery from your Emotional, Weight & Eating Issues
Viki Thondley is a Rapid Transformational Therapist, Holistic Counsellor & Meditation Therapist specialising in self-worth, stress, mind-body connection, subconscious reprogramming, depression/anxiety, body-image & eating disorder recovery. She is Founder/Director of the

 MindBodyFood Institute

 & author of the

 Holistic Life Coach & Mind-Body Practitioner 

certification course, plus several coaching & whole food books.