Caramel Macadamia Nuts Recipe
I love Macadamia nuts. Always have since I was a child.
We often travelled up to the Sunshine Coast where my Grandparents lived, not far from the Big Pineapple tourist attraction and alongside the Macadamia Nut Factory.
Macadamia nuts are buttery, crunchy and flavourful natives of Australia, although they are also cultivated in Hawaii and several other tropical climates.
They're rich in monounsaturated fats (great for heart health), plus high in fibre and flavonoids (antioxidants).
I love them roasted – crunchy on the outside and soft on the inside.
This scrumptious little recipe is something I put together a few days ago whilst roasting Almonds.
I wanted to create a sweet and salty snack of crunchy goodness using macadamias – and thank goodness is worked out so well!
My family absolutely love these nuts – I had to hide them so I'd have some left for me!
It's very basic, very easy and not too much fuss. There's probably many more decadent recipes floating around but if you follow my writings, you know I'm never too concerned with what others are doing because it's none of my business.
I simply want to focus on what is important and meaningful to me, and allow my own creative mind to express herself.
So here you go – a yummy crunchy snack, perfect for any occasion!
Sugared Macadamias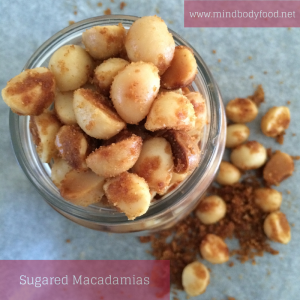 Method:
Preheat oven to 180 degrees
Place nuts on a tray lined with good quality baking paper and roast for 5 mins.
After 5 minutes, remove the hot nuts and scoop into a bowl.
Put the coconut oil, coconut sugar and salt over the top and stir through the hot nuts until melted. Make sure all the nuts are completely coated.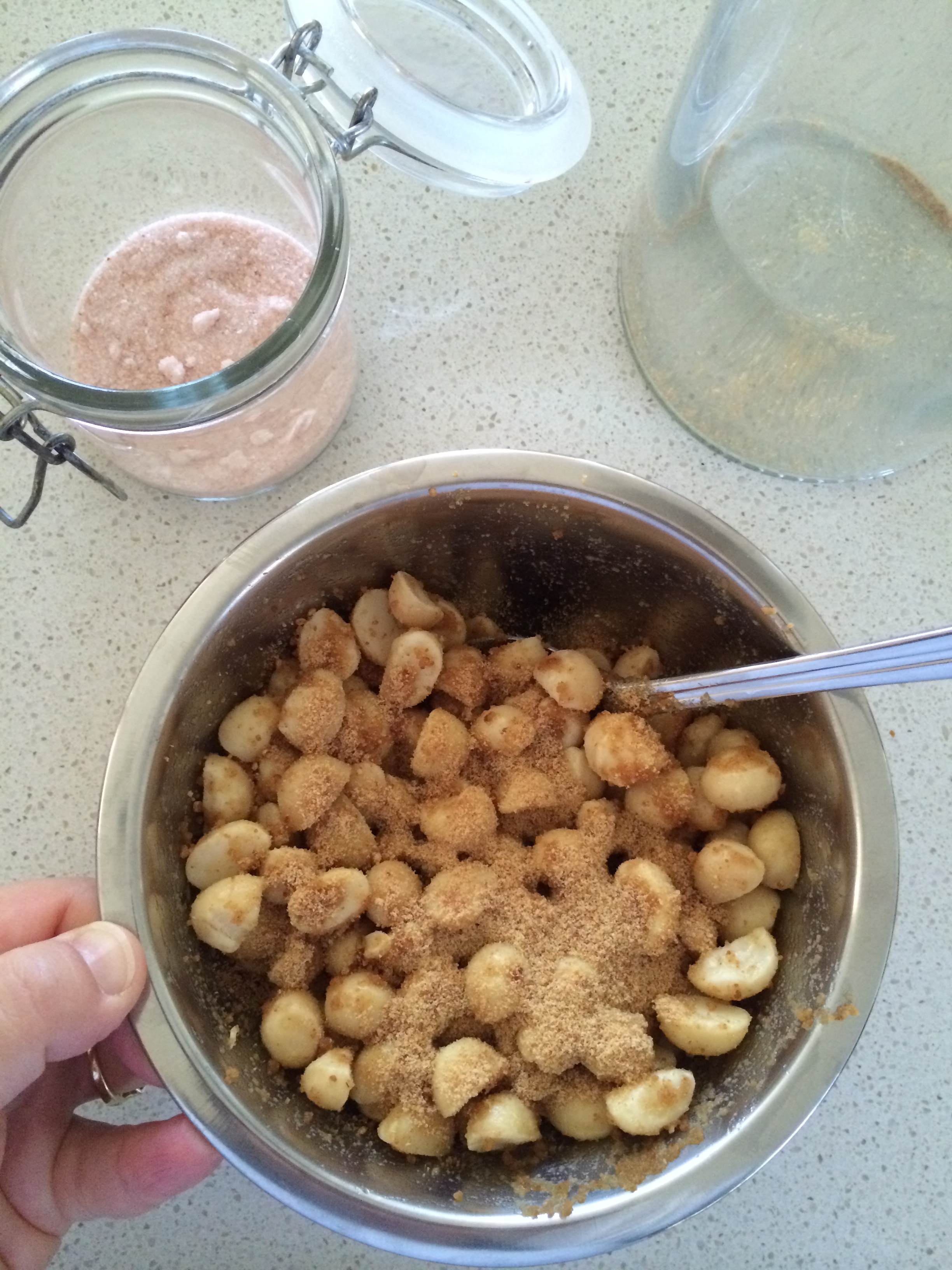 Spread the coated nuts back onto the baking paper tray and return to the oven for a further 8 – 10 minutes.
Remove when the nuts are lightly browned, then allow to cool on the baking paper.
Sprinkle extra salt over the top if desired.
Store in a airtight glass jar.
Enjoy!
Viki xo
About Viki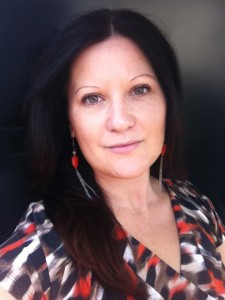 Viki Thondley is a Mind-Body Wellness Specialist and qualified Holistic Counsellor, Food, Stress & Lifestyle Coach, Meditation Therapist, and Eating Disorder Recovery Coach who inspires women to shift from dieting and restriction to whole-self nourishment, self-care and healing. Recovered from bulimia nervosa and the many years of hormonal imbalances, food prison and self-sabotaging behaviours', Viki is an inspiring coach, speaker and event host who also provides personalised holistic programs, workshops and retreats to instil self-love, happiness, body confidence and real food freedom. She is author of "Achieving Your Wellness: Create a Life You Love" and "Healthy Chocolate Delights: Real Food Sweet Treats".
Sign up to her Happy | Healthy | Confident newsletter for her free 43 page eBook "Break Up with Dieting: 10 Tips to Calm Your Mind, Relax Your Body & Eat With Pleasure" + weekly whole-self nourishment tips, inspiration and recipes!