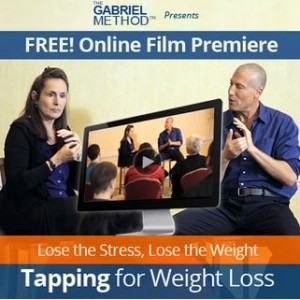 Mind-Body Weight Loss
If you're stressed out, worried, fearful or lonely, the impact on your health is immediate and the hormonal imbalances created are the same imbalances that cause food cravings, which also lead to weight gain.
This stress, tension and fear might be a demanding job, a hectic family life, an abusive spouse or any of the millions of emotional challenges we all face in life—but the biochemical result is the same.
Your hormones become imbalanced, your food cravings increase, and you'll very likely gain weight.
As time goes on, your cortisol levels rise, your blood sugar sky-rockets, your body stops listening to the fat regulating hormones, leptin and insulin, and you gain even more weight.
Most people have been unsuccessful with diets and in most cases, it's because they failed to address the real issues underlying the weight gain.
I spent years of struggle with my weight, fighting it out in my head via my eating disorder. My weight didn't change much at all until I got busy addressing the underlying cause of my stress, tension and fear.
The hard truth is that chronic mental and emotional stresses can be more toxic to your health than fast food, ice cream, or any junk food you can imagine.
The good news is that there is a solution, and it comes from the inside out. It's known as the mind-body approach, and what I use alongside mental reprogramming and stress management with my one-on-one clients all the time.
The mind-body approach focuses on the hormonal level, balancing first your biochemistry and then the food choices. The cravings and  overeating can then fall away naturally and resolve themselves without suffering, deprivation, starvation or restriction.
It's a much healthier environment for mind and body to work more harmoniously and create a happier, healthier spirit.
Very soon I'll be sharing with you some exciting and helpful information on how to reduce stress and release the weight.
It's a brand new Free online screening of Jon Gabriel's new documentary, Tapping for Weight Loss: Lose the Stress, Lose the Weight.
It opens on Monday 7th April – Thursday 17th April 2014 and I don't want you to miss out on this valuable information that helped me and so many thousands of people to address those underlying causes and finally restore balance to mind and body.
I'll keep you updated soon!
Love,
Viki  xo
About Viki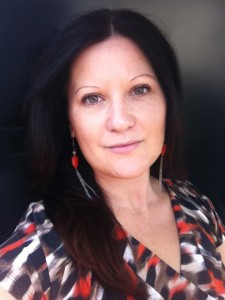 Viki Thondley is a Holistic Counsellor, Wellness Coach, Meditation Teacher, Stress Therapist, and Eating Disorder and Wellbeing Specialist. Recovered from bulimia nervosa and the many years of hormonal imbalances, food challenges and self-sabotaging behaviours', Viki now provides holistic personalised programs and retreats to inspire self-love, healing, body confidence and wellbeing. Viki's passion is to help you balance your mindset, body and life to become happy, healthy, confident and free!
Sign up to her Happy | Healthy | Confident newsletter for a FREE comprehensive wellbeing assessment and weekly whole-self nourishment tips, inspiration and recipes.