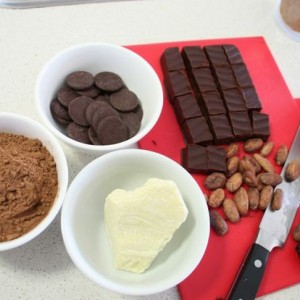 Make Healthy Chocolate With Me!
Have you heard? I'm offering several people the opportunity to come into the MindBodyFood Kitchen and learn the secrets of professional raw chocolate making!
These 4 specialty workshops will teach the health conscious homemaker and wellness warrior how to make professional looking, tasting and appealing varieties of delicious, nutritious and guilt-free raw chocolates on their quest for better health.
You will learn how to make beautiful, smooth raw chocolate that won't increase your blood sugar or waistline, as all recipes include natural sweeteners and nutrient dense foods and superfoods to increase your nutrient load and satisfy your tastebuds!
Enjoy a Nespresso coffee, herbal tea or hot chocolate on arrival with a selection of ready made chocolates to taste!
Plus, you'll leave with a happy tummy, new skills, great ideas and a copy of all the recipes and techniques to take home and recreate!
Choose from one or all of the following:
Saturday 19th OCT, Tempering 
– smooth, glossy chocolate with a professional snap! Dark, Milk and White choc.
Saturday 26th OCT, Praline Truffles
– how to enrobe (encase in chocolate) and decorate.
Saturday 2nd NOV, Soft Centres
– think peanut butter, caramel and peppermint!
Saturday 30th NOV, Aromas and Textures
– how to make your chocolate bar tastier, more nutritious and delicious!
All specialty workshops include a Nespresso coffee, herbal tea or hot chocolate on arrival with a selection of ready made raw chocolates to taste-test! Yum!
Saturdays from 10am – 12.30pm
Cost per workshop is $95 OR book ALL 4 classes for a huge $50 discount!
Numbers will be kept small for a more hands on, engaging experience!
Book Your Place NOW!
viki@mindbodyfood.net OR 0410 60 80 22
ALL my chocolates are raw and nutritious using unrefined, natural sweeteners and nutrient dense ingredients. Recipes are gluten free, dairy free and/or vegan.