Kids In The Kitchen – Fun & Festive Food!
Christmas is coming and it's time for fun and festive food!
Here is your opportunity to get the kids in the kitchen to make a mess that you don't have to clean up!
School holidays are the perfect opportunity to get the kids engaged with learning how to make healthy and delicious treats all by themselves (well, with maybe a little bit of help!).
I believe in educating children about healthy food choices and cooking skills, so they can grow up with an appreciation of good food, good health and have the confidence to create a healthy meal or snack on their own.
This workshop is aimed at children aged 7 – 12 years who have an interest in healthy food and would love the chance to get creative in the kitchen to make some fun and tasty festive food that will tickle their tastebuds without skyrocketing their energy (if you know what I mean!).
This two hour workshop will be fun, engaging and hands on, allowing plenty of time for each child to take as long as they need in making several healthy recipes to re-create at home for christmas – or whenever they like (or you let them!).
Additional Information:
The workshop is for children aged 7-12 years
You will learn how to make some simple AND delicious recipes
All ingredients are provided, all equipment and utensils are provided
Each child takes home their very own goodies!
Printed recipes to take home
Discount available for 2 or more children attending together (great for siblings!)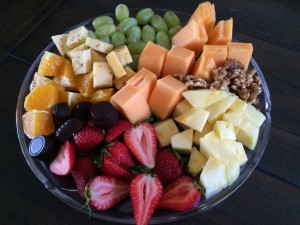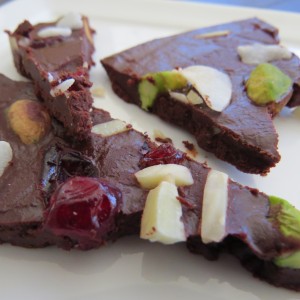 NOTE: THE RECIPES IN THIS WORKSHOP ARE BASED ON WHOLE FOODS BUT MAY CONTAIN TRACES OF GLUTEN, DAIRY AND NUTS.
When:
Thursday 17th December, 10am – 12pm
Venue:
Christchurch Lutheran Hall Kitchen, Highfields (details emailed after confirmation of booking/payment)
Cost:
1 child for $35, OR 2 or more children for just $30 each!  
(Parents/Guardians are FREE. There will be an open space nearby the kitchen for parents/guardians to gather with a cup of tea and nutrient dense treats and observe their child/children as they listen, learn and create on their own.)
Includes:
ALL ingredients and tools for the workshop, printed recipe handouts to take home and re-create with confidence, PLUS a take-home goodies box with all your Childs'/children's creations! Herbal tea and workshop treats for the adults!
NB. Various whole food ingredients will be on sale after the workshop at LESS than recommended retail price to help you get started at home!
CONFIRM YOUR BOOKING. LIMITED SPACES!
Simply choose your payment method and confirm your booking via the form below with your name and email, payment method, and the name and age of your child/children.
Once payment has been received we will confirm your booking via email and send you further details of the workshop closer to the date.
Payment Methods:
CREDIT VIA PAYPAL
If you have a Paypal account linked to your bank or credit card, you can easily make payment by logging into your Paypal account and selecting the "Send Money" tab. Use the email address "viki @ mindbodyfood.net" and enter your name and workshop in the comments box before processing. Done!
EASY & DIRECT EFT (NAB)

–  BSB: 084 004  Acc # 77 158 6206

Amount will equal one child for $35 OR $30 each for two or more children. Please enter your Last Name as the reference and complete the EFT booking confirmation form below.
EFT Confirmation Form:
[contact-form to='viki@mindbodyfood.net' subject='Kids in the Kitchen Workshop Booking'][contact-field label='Name' type='name' required='1'/][contact-field label='Email' type='email' required='1'/][contact-field label='Phone Number' type='text' required='1'/][contact-field label='Child/Childrens Name and Age' type='textarea' required='1'/][/contact-form]  
Your registration for this event includes inclusion into the MindBodyFood Happy, Healthy, Confident e-Newsletter, but will NEVER be rented, sold or shared. Ever.
BOOK NOW!