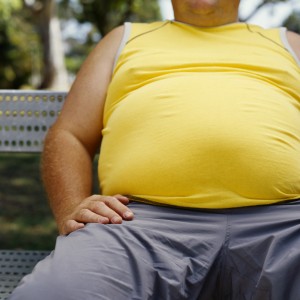 Stress and Weight Wars
A 2011/12 Queensland Health report revealed an average 57.3% of adults who are overweight or obese.
On average, only 56.6% of adults reported getting sufficient physical activity, whilst 15.6% of adults reportedly drink alcohol every week.
Eight in ten people with weight problems also suffer from chronic stress and some form of mental health issue. Why? Because our bodies react to stress and emotional trauma by packing on the pounds to protect us.
When we experience stress of any kind – real or imagined – our thoughts contribute to the intensity of emotions we feel. If we are regularly stressed out, worried, fearful or lonely, the impact of this stress chemistry on our health is immediate.
Adrenaline increases our alertness and energy, while the main stress hormone Cortisol, mobilises energy and stimulates the appetite to replace it.
Cortisol also disrupts other hormones controlling our concentration, metabolism, sleep, mood and satiety.
When under stress, we are less likely to recognise our true hunger signals and start to overeat and crave foods to balance our hormones, blood sugar, cravings and mood.
In short, we tend to eat more, eat in a rush, and not digest our food properly.
[Tweet "The hormonal imbalances created by stress are the same that cause food cravings."]
The hormonal imbalances created by stress are the same imbalances that cause food cravings which lead to weight gain.
This stress, tension and fear might be a demanding job, a hectic family life, an abusive spouse or any of the millions of emotional challenges we all face in life.
It could even be how you speak to yourself in the mirror each morning, what you're thinking as you're getting dressed, when you're worried about your weight and skip breakfast instead.
Whatever the stressor, the biochemical result is the same:
• hormones become imbalanced
• food cravings increase
• we very likely gain weight
This cycle gets worse and worse as time goes on because cortisol levels rise, blood sugar sky-rockets, and the body stops listening to the fat regulating hormones, leptin and insulin.
[Tweet "Most people have been unsuccessful with diets because they failed to address the real issues."]
Most people have been unsuccessful with diets and in most cases, it's because they failed to address the real (mental and emotional) issues underlying their weight gain.
Your thoughts, mindset and emotions directly contribute to your stress just as much as lack of sleep, fighting with your family or partner, not getting along with your in-laws, or worrying about paying your bills.
[Tweet "Chronic mental & emotional stress can be more toxic to your health than fast food."]
The hard truth is that chronic mental and emotional stresses can be more toxic to your health than fast food, ice cream, or any junk food you prefer.
As neuroscientists estimate we are oblivious to our self-talk 93% of the time, that leaves a lot of time for negative thinking.
The good news is that there is a solution, and it comes from the inside out.
It's known as the mind-body approach or preventive lifestyle medicine, whereby focusing on the hormonal level – balancing first your biochemistry and then the food choices – the cravings and overeating will fall away naturally and resolve themselves without suffering or restriction.
This holistic approach may involve gratitude and stress journaling, daily self-care practices, positive affirmations, holistic counselling, progressive relaxation, life bubbles, emotional freedom technique (EFT), creating personal boundaries, identifying values, and including daily meditation in various forms.
Once you attend to your mental and emotional stress, you can create a much healthier physical environment for the mind and body to work more harmoniously together for your overall health and well-being.
If you struggle with stress and your weight, I offer personally tailored holistic programs for mind-body healing, eating psychology and lifestyle management. Check them out here.
Love
Viki  xo
About Viki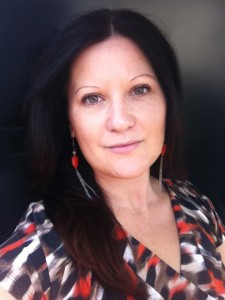 Viki Thondley is a Mind-Body Wellness Specialist and qualified Holistic Counsellor, Food, Stress & Lifestyle Coach, Meditation Therapist, and Eating Disorder Recovery Coach who inspires women to shift from dieting and restriction to whole-self nourishment, self-care and healing. Recovered from bulimia nervosa and the many years of hormonal imbalances, food prison and self-sabotaging behaviours', Viki is an inspiring coach, speaker and event host who also provides personalised holistic programs, workshops and retreats to instil self-love, happiness, body confidence and real food freedom. She is author of "Achieving Your Wellness: Create a Life You Love" and "Healthy Chocolate Delights: Real Food Sweet Treats".
Sign up to her Happy | Healthy | Confident newsletter for her free 43 page eBook "Break Up with Dieting: 10 Tips to Calm Your Mind, Relax Your Body & Eat With Pleasure" + weekly whole-self nourishment tips, inspiration and recipes!