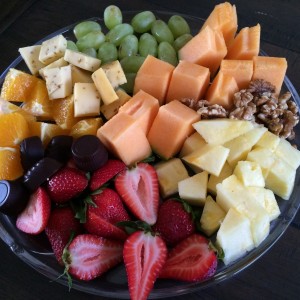 Hydrate & Zest Up your Fruit Salad!
My honey and I love to make hydration drinks that include natural mineral salt, whole citrus fruits, fresh herbs and a little zest.
These drinks are perfect for a hot summers day, or at any time where you've been working out, sweating or simply not drinking enough water. Added bonus is using the whole fruit and having the fibre help to assimilate and metabolise the sugars.
If you don't happen to like the taste of plain water, making a vitamin water is a great idea in making the water look and taste more attractive to the sense. Try it – you'll love it!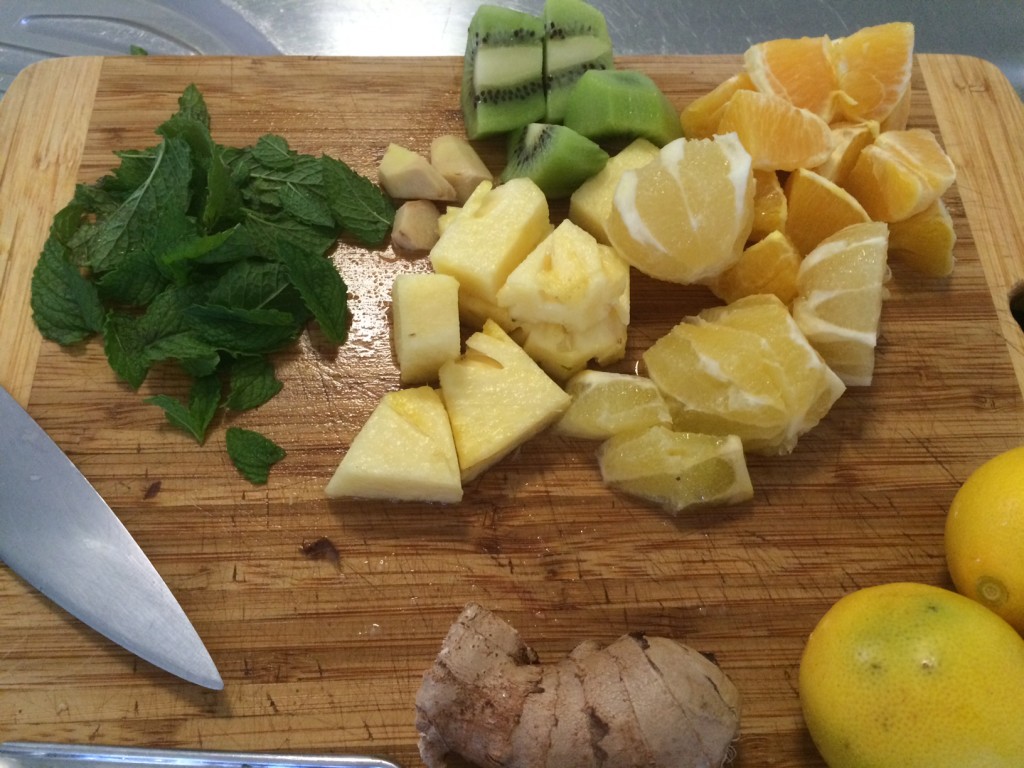 Another perfect summer recipe is a good old fashioned fruit salad. I often make a huge platter of fruit and nuts over the weekend for the kids to snack from as they're in and out the house, running around kicking the ball and playing.
What makes this particular fruit platter different is the addition of nuts, seeds and some zesty juice straight from the ginger root. In the video, I show you a very quick and easy way to access this juice and create a burst of flavour to jazz up your fruit salad.
Try it out and let me know how you go.
Enjoy!
 V xo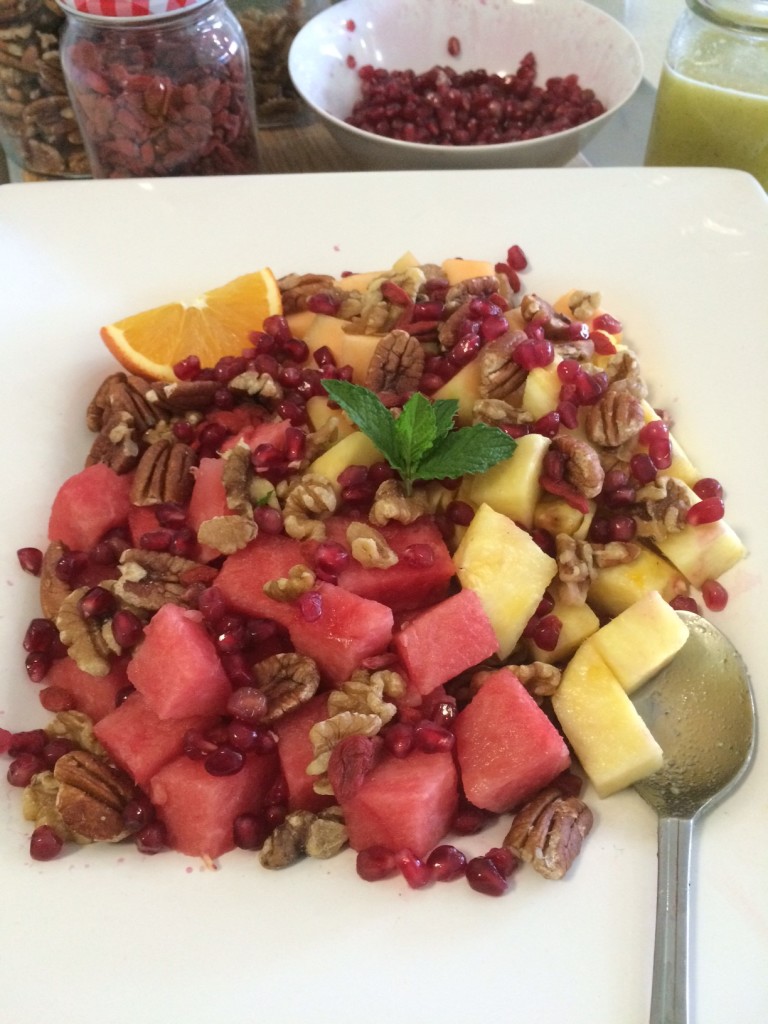 HOW TO MAKE A HYDRATION DRINK AND ZEST UP YOUR FRUIT SALAD VIDEO
WATCH HERE!
Enjoy!
Viki  xo
About Viki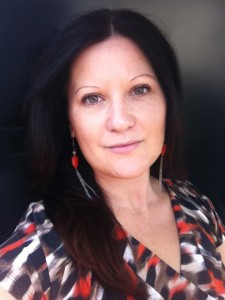 Viki Thondley is a Mind-Body Wellness Specialist and qualified Holistic Counsellor, Food, Stress & Lifestyle Coach, Meditation Therapist, and Eating Disorder Recovery Coach who inspires women to shift from dieting and restriction to whole-self nourishment, self-care and healing. Recovered from bulimia nervosa and the many years of hormonal imbalances, food prison and self-sabotaging behaviours', Viki is an inspiring coach, speaker and event host who also provides personalised holistic programs, workshops and retreats to instil self-love, happiness, body confidence and real food freedom. She is author of "Achieving Your Wellness: Create a Life You Love" and "Healthy Chocolate Delights: Real Food Sweet Treats".
Sign up to her Happy | Healthy | Confident newsletter for her free 43 page eBook "Break Up with Dieting: 10 Tips to Calm Your Mind, Relax Your Body & Eat With Pleasure" + weekly whole-self nourishment tips, inspiration and recipes!