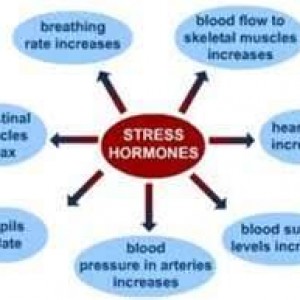 Stress & Release
We are such creatures of taking everything personally and feeling the weight of hurt and pain, rejection or worth.
I love Anthony Hopkins philosophy that it's none of my business what other's think of me.
The problem is I didn't know that as a teenager and took EVERYTHING personally.
Until a few years ago, well into my thirties, my mind and body was filled with the anguish of thinking I wasn't good enough, pretty enough, and especially not thin enough…
I ended up spending the majority of my life creating my own internal stress and contributing to my own weight problem and eating disorder.
I hated myself and my body, which ironically only fuelled my mental, emotional and physical stress and further contributed to my weight and eating disorder behaviours. The cycle was excruciating, but of my own making with no knowledge of what else I was supposed to do.
Did you know stress can make you fat?
I didn't until I started learning more about meditation and stress therapy alongside neuroscience and neuroplasticity. This research led me to meta-physical consciousness and what my thoughts were doing to my physical experience and interpretation of my reality. Basically, how my habitual unconscious thinking was creating my physical and emotional stress.
Once I learned to relieve stress and take better care of myself, my body suddenly starting losing weight naturally by balancing my hormones and working from the inside out.
Lose the Stress, Loss the Weight, is a new documentary film all about mind-body wellness. It teaches a safe, at-home practice called, Meridian Tapping, that helps you deal with difficult emotional situations as they arise. (to help you get rid of those emotional blocks your thoughts and feelings keep creating within your body).
I'm telling you this today because you can watch the film for FREE* for the next week – 7th – 17th April – as part of the online premiere, and having learnt the hard way, I really want to share this valuable and life-changing information with you. 

If you suffer from workplace stress, family or relationship stress, past trauma, or any other emotionally-charged feelings throughout the day, this film is a wonderful educational and inspirational resource I can whole-heartedly recommend.
For the next week or so, the film is freely available to watch online, plus there are over 10 different experts sharing their knowledge during a daily lecture series – so it's a great event all around.
I hope you find this useful!
Take Care of YOU
Viki xo
p.s. Each day, there is a new class broadcast, so after you sign up (there's no cost), do mark your calendar!
* Denotes affiliate link
About Viki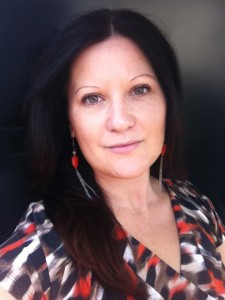 Viki Thondley is a Holistic Counsellor, Wellness Coach, Meditation Teacher, Stress Therapist, and Eating Disorder and Wellbeing Specialist. Recovered from bulimia nervosa and the many years of hormonal imbalances, food challenges and self-sabotaging behaviours', Viki now provides holistic personalised programs and retreats to inspire self-love, healing, body confidence and wellbeing. Viki's passion is to help you balance your mindset, body and life to become happy, healthy, confident and free!
Sign up to her Happy | Healthy | Confident newsletter for a FREE comprehensive wellbeing assessment and weekly whole-self nourishment tips, inspiration and recipes.