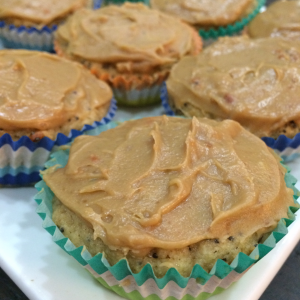 Who doesn't love the orange and poppy seed combo!
It's zesty, tasty and in this particular version, healthy and enjoyable to eat!
You don't need flour, milk or refined white sugar to make a delicious and satisfying muffin mix.
You simply need a few key nutritional ingredients as substitutes, then you have a gluten-free, paleo, dairy-free, wheat-free and naturally sweetened, with low glycaemic index and nutritionally sound, coconut sugar. (Click here for my Top 5 Natural Sweeteners!)
Let's get baking!
V xo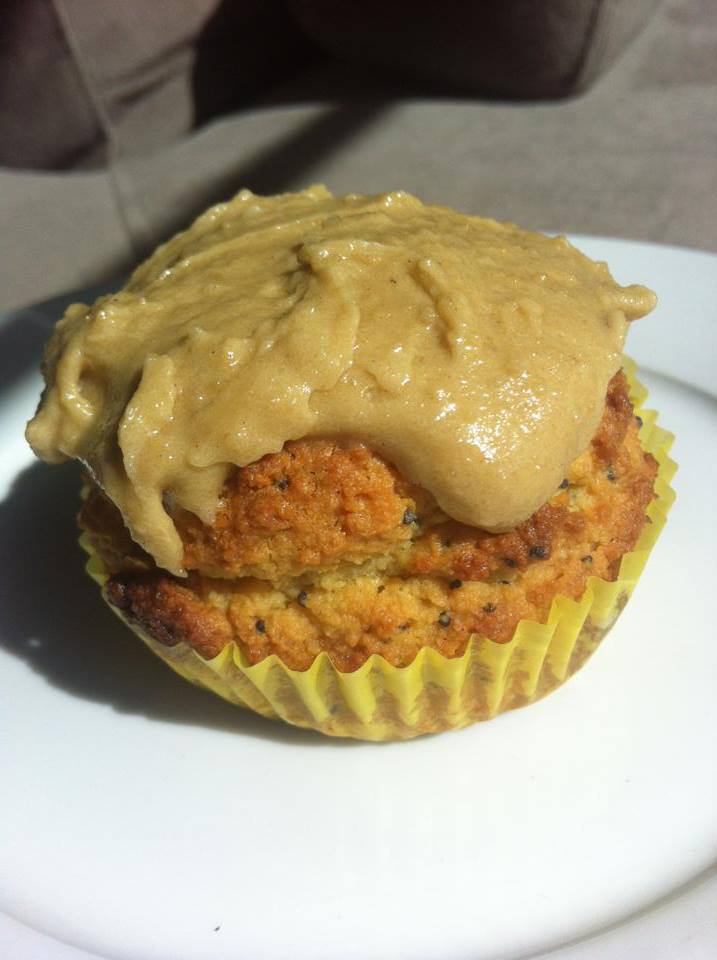 Gluten Free Orange Poppyseed Muffins
Dry Ingredients:
2 cups almond meal
1/2 cup coconut sugar or rapadura sugar
1 Tbsp poppy seeds
1/2 tsp baking powder
1/4 tsp pink himalayan salt
Zest of 1 orange
Wet Ingredients:
2 eggs, whisked
1/4 cup softened butter
1/2 cup melted coconut oil
1 tsp vanilla extract
1/4 cup freshly squeezed orange juice OR lemon juice (can use both for a zesty mix!)
Instructions:
1. Preheat oven to 170 degrees.
2. In a medium sized mixing bowl, stir together all of the dry ingredients.
3. In a separate bowl mix together eggs, butter, melted coconut oil, vanilla extract and orange juice. Whisk until combined and fluffy.
4. Pour wet ingredients into dry ingredients and mix through until a thick batter forms. Evenly distribute between the cupcake liners.
5. Bake for 25-30 minutes or until they are golden brown. Store in an airtight container.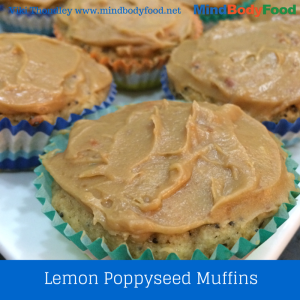 Sweet Caramel Frosting
Now there isn't really any "caramel" as such in this frosting, except for the delicious flavour from the coconut sugar!
Here are two beautiful natural sweeteners, both about 35 on the GI scale, that are far better metabolic and hormonal substitutes than the bleached, refined and heavily processed white sugar. Both of these granules have a lovely caramel flavour, which can differ according to the brand, region and soil the product originates from.
I prefer the flavour of coconut sugar but you can of course use rapadura sugar instead.
There are two methods – depending on the texture you prefer and the time you have. I went with method 2 in the top picture, because my family were chomping at the bit to eat the muffins! And we all actually prefer a bit of texture in our frosting 🙂
Ingredients:
50g butter
1.5 cups coconut sugar
1-2 Tbsp almond milk (or rice or oat milk)
1/2 teaspoon vanilla powder or 1 teaspoon vanilla extract (optional)
Method 1 (smooth frosting):
Powder the coconut sugar in a coffee grinder or high speed blender (I usually do a whole kilo at once to keep a separate jar for raw chocolate making and the granulated bag for baking).
Beat the butter until creamy and pale in the small bowl of a food processor. Add the coconut sugar powder, milk and vanilla and process until well combined.
Method 2 (textured frosting):
Soften the butter and put into a bowl to smooth out with both sides of a spatula.
Add coconut sugar and almond milk and fold/whip through with some elbow grease until smooth and creamy!
ENJOY AND PLEASE SHARE!
Check out my ebooks: "Achieving Your Wellness: Create a Life You Love" and "Healthy Chocolate Delights: Real Food Sweet Treats".
Transformational Coach, Counsellor and Therapist
Freedom and Recovery from your Emotional, Weight & Eating Issues
Viki Thondley is a Rapid Transformational Therapist, Holistic Counsellor & Meditation Therapist specialising in self-worth, stress, mind-body connection, subconscious reprogramming, depression/anxiety, body-image & eating disorder recovery. She is Founder/Director of the

 MindBodyFood Institute

 & author of the

 Holistic Life Coach & Mind-Body Practitioner 

certification course, plus several coaching & whole food books.