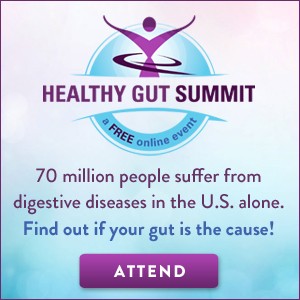 Bloating? Fatigue? Hormone Imbalance?
In the last two years we've heard more and more about the importance of gut health and it's influence on the brain and mood – Largely thanks to the ABC Catalyst Program for their gut and brain function series last year which you can watch here.
When I was navigating my way through Bulimia Nervosa for 18 years – eating and throwing up and literally hating my own guts – I had NO CLUE as to how our digestive health is intimately linked to our immune, endocrine, circulatory and central nervous systems…
I didn't realise that all the bloating after meals, the partial bowel obstructions, hair thinning, brain fog and constant burping and belching after certain foods, was because my gut was very sick and held the answer to my healing.
The Healthy Gut Summit is a free, online event with the top experts in their digestive and endocrinology fields, and has been put together (and hosted) by the healthy gut queen herself, Donna Gates from Body Ecology.
Donna coined the phrase "inner eco-system" thirty years ago, long before the medical profession realised how many neurons (100 million) were inside the gut brain, and that it sent more messages to the head brain then the head brain sent to it!
The years of restoring internal balance during and after my ED recovery phases were painful and frustrating – I had not idea what I was doing. I just didn't know the impact my disordered eating behaviours had on my physical, mental and emotional well-being or even what the "microbiome" was! (Do you?)
These days I like to learn everything I can about the centre of my health.
If you have bloating, fatigue, digestive upsets, inflammation, brain fog, hormone imbalance, troubling sleeping, or excess weight that won't budge, The Healthy Gut Summit may just help illuminate why you really should be taking better care of your gut.
The Healthy Gut Summit will provide you with all of the info you need to:
Understand the rise of chronic disease and the symptoms that signal their presence.
Learn how your environment affects your gut microbiome.
Receive practical advice about dealing with diet, stress, toxins and parasites.
How to speak with your doctor about diagnosis and treatment!

Sign up for FREE and learn how to help yourself achieve real whole health from the inside out. http://bit.ly/1Kkor1q
Here's to our happy bellies!
Viki  xo
About Viki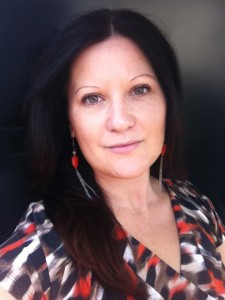 Viki Thondley is a Mind-Body Wellness Specialist and qualified Holistic Counsellor, Food, Stress & Lifestyle Coach, Meditation Therapist, and Eating Disorder Recovery Coach who inspires women to shift from dieting and restriction to whole-self nourishment, self-care and healing. Recovered from bulimia nervosa and the many years of hormonal imbalances, food prison and self-sabotaging behaviours', Viki is an inspiring coach, speaker and event host who also provides personalised holistic programs, workshops and retreats to instil self-love, happiness, body confidence and real food freedom. She is author of "Achieving Your Wellness: Create a Life You Love" and "Healthy Chocolate Delights: Real Food Sweet Treats".
Sign up to her Happy | Healthy | Confident newsletter for her free 43 page eBook "Break Up with Dieting: 10 Tips to Calm Your Mind, Relax Your Body & Eat With Pleasure" + weekly whole-self nourishment tips, inspiration and recipes!