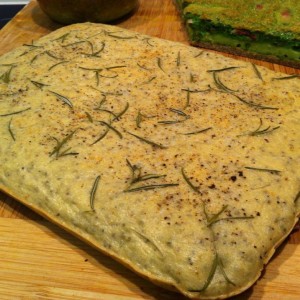 Don't Miss Out!
I'm a huge believer in never feeling like you're missing out, especially when it comes to food and food intolerances.
It's simply a matter of finding a way to enjoy similar foods in a healthful way for your individual biochemistry. Foods that your body thrives on!
Let's take bread for example. So many people are showing intolerances to wheat and gluten these days – two things found in many common foods that add bulk to your meals.
Below is a fantastic recipe from Tania Hubbard of Gluten Free Grain Free Co. for a small, nutritious, dense bread loaf that is truly a living food!
The best bit? It's free from: gluten , grain, dairy, sugar and yeast!
Hallelujah!
My favourite aspect and use of this bread is turning it into a focaccia with fresh herbs, spices, tomatoes, parmesan and garlic like this…..  you can't tell the difference!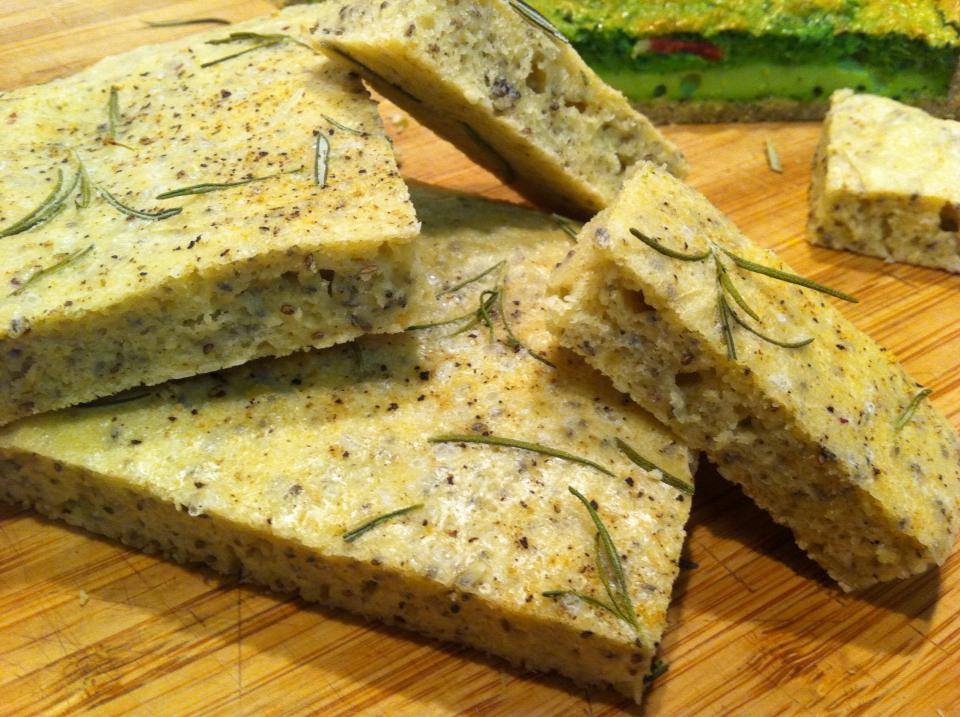 To make it into a focaccia simply pour the ingredients into a rectangular dish approximately 20cm x 26cm lined with baking paper.
bread loaf
free from: gluten , grain, dairy, sugar, yeast
The original bread loaf recipe by Tania Hubbard, Gluten Free Grain Free Co.
Ingredients
 1 cup almond meal
 2 tbsp chia seeds
 30 mls water
 ¾ cup arrowroot* (sifted)
 1 tsp bicarb/baking soda (sifted)
 2 tbsp apple cider vinegar
 3 eggs
 good pinch salt
* You may substitute arrowroot for tapioca if you like.
Method
 Preheat oven to 175C
 Soak chia seed in water whilst preparing dry mix. Stir to make sure seeds are in the water
 Sift arrowroot and bicarb (baking soda) into bowl
 Add almond meal and salt and mix well
 Use a whisk to combine the dry ingredients to help break up lumps and distribute ingredients evenly
 Add eggs, soaked chia seeds and apple cider vinegar
 Combine everything well until there are no lumps (about 1 minute of whisking)
 Don't be tempted to add any liquid – the mix is meant to be thick
 Pour mix into a baking tin lined with non-stick baking paper or a wonderful silicon bread mould lightly oiled with olive oil. I used a spring form cake tin.
 Bake for 25 minutes until the bread is firm to the touch and bounces back when lightly pressed. The top will be golden in colour and firm to the touch.
 Remove bread from the oven and turn out onto a cooling rack
 Adjust cooking time to 45-50 minutes if cooking a double mix (large loaf).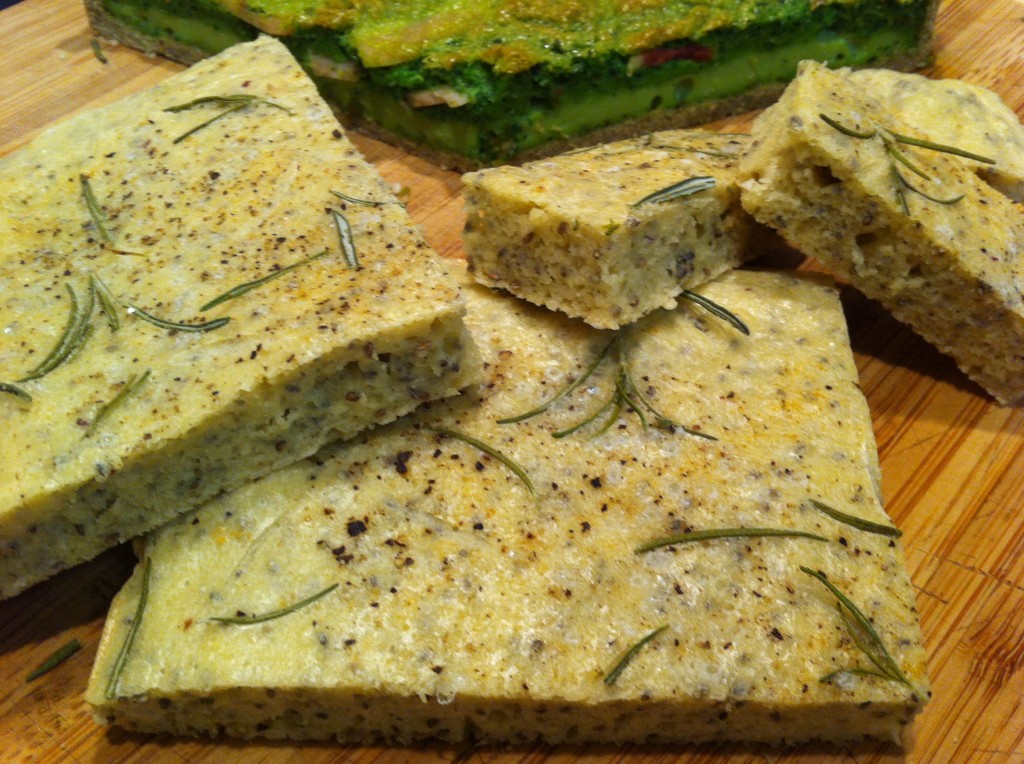 Enjoy making it your own!
Viki xo
About Viki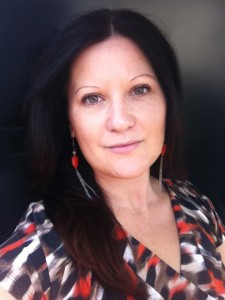 Viki Thondley is a Holistic Counsellor, Wellness Coach, Meditation Teacher, Stress Therapist, and Eating Disorder and Wellbeing Specialist. Recovered from bulimia nervosa and the many years of hormonal imbalances, food challenges and self-sabotaging behaviours', Viki now provides holistic personalised programs and retreats to inspire self-love, healing, body confidence and wellbeing. Viki's passion is to help you balance your mindset, body and life to become happy, healthy, confident and free!
Sign up to her Happy | Healthy | Confident newsletter for a FREE comprehensive wellbeing assessment and weekly whole-self nourishment tips, inspiration and recipes.