FREE Visualisation Meditation for your Best Future Self
Your mind is a powerful tool of creation in each moment.
If you're constantly worrying and obsessing over the things that aren't working or you wish were different, then when are you using the power of your mind to problem-solve and create a different future and outcome?!
This free visualisation meditation will help you to focus in on your best future self by encouraging you to envision the look, feel and surroundings of who you truly are, who you want to be and how you want to feel in mind and body having that life you crave.
Connect your desires with your subconscious mind and create the imagery, feelings and clarity around what you really want your life to be like!
This is a POWERFUL mind-body wellness tool to help you solidify your desires and create the action to help you achieve your dreams!
Try my healing and restorative Meditation Albums:
Or SAVE with a bundle deal!!!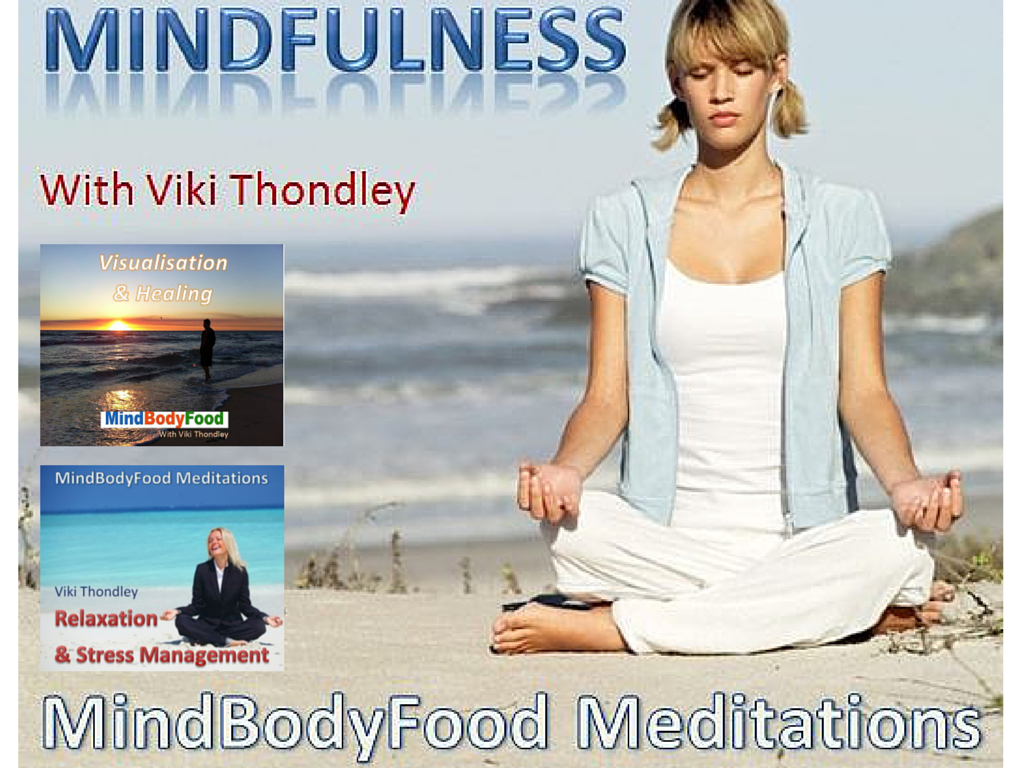 Your Meditation Therapist:
Viki Thondley has been meditating for 25 years and is a registered Inner Voyage Practitioner with an Advanced Diploma in Meditation Therapy and Holistic Counselling & Human Development (Hons). Viki is a qualified Holistic Therapist, Empowerment Coach, Wellness & Whole Food Coach, specialising in Mental Re-programming, Self-Love, Body Confidence, Eating Psychology, and Eating Disorder & Binge Eating.
Viki holds memberships with Fitness Australia, the International Meditation Teachers' Association (IMTA), and the International Institute for Complimentary Therapists (IICT).
---
Client Feedback:
"I couldn't recommend a more professional, understanding and insightful stress therapist then Viki. Words can't describe how her stress management techniques have helped to provide clarity and inner peace into my life. In the short time that I worked with Viki it has left lasting results that have now helped to transform my career, personal relationships and sense of self for the better. Life skills aren't always developed at child hood or adult hood and for that reason Viki has given me a gift that will stick with me always. Thank you Viki! What a relief to know your services are available."  Whitney K
"Over the 8 week sessions I learnt so much about myself that I wouldn't have even thought about. I am very grateful that someone recommended you, you really are amazing and very inspirational. I have taken on board the stress and breathing techniques and will continue my gratitude journal for a very long time. You have taught me so much about my thought process and how to enjoy living in the moment. Thank you for giving me the confidence, understanding, positive attitude and knowledge to continue on this journey. I can't thank you enough." – Lauren G
---
Viki's qualifications/memberships:
Advanced Diploma in Meditation Therapy, Holistic Counselling and Human Development
Postgraduate Certificate in Management of Depression and Anxiety
Postgraduate Certificate in Meditation for Weight Management
Postgraduate Certificate in Advanced Holistic Counselling
Postgraduate Certificate in Corporate Stress Management
Postgraduate Certificate in Trigger Point Therapy
Postgraduate Certificate in Elemental Movement Meditation
Postgraduate Certificate in Inner Child Therapy
Postgraduate Certificate in Meditation for Children
Postgraduate Certificate in Mind-Body Medicine
Advanced Diploma in Life Coaching
Diploma Freelance Journalism
Diploma of Justice (270 hours)
Certificate of Food Psychology
Certificate of Accredited Nutrition
Certificate Wellness Coaching (Levels 1 & 2)
Certificate Law of Attraction Practitioner
Certificate Advanced Boxing for Fitness Trainer
Certificate Advanced Kick-boxing Instructor
Certificate Lifeline Crisis Counselling
Certificate 4 Training and Assessment
Certificate 3 & 4 Fitness (Master Personal Trainer, Fitness/Gym Instructor)
Certificate 3 Sports Massage Therapy Practitioner (Clinical Procedures, Sports, Trigger Point & Aromatherapy)
Registered Member:
Fitness Australia
Inner Voyage Holistic Human Development & Meditation Teacher's College
Australian Institute for Complimentary Therapists
Australian Meditation Teachers Association
Your mental wellbeing starts here: A (FREE) Emotional Eating Triggers Kit.
Plus, I'll send you weekly inspiration, recipes and support to help you create your healthiest, happiest life!