"Ruin and Recovery are both from within…" – Epictetus
EATING PSYCHOLOGY & EATING DISORDER RECOVERY PROGRAM
Feed your 

real

 hunger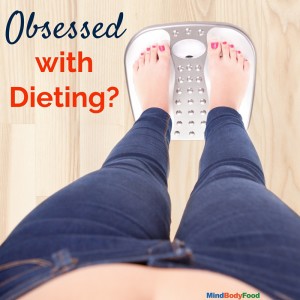 Would you like to be…
FREE of this Internal Chaos Running Your Life?
I approach ED recovery VERY differently from mainstream. Which is why my clients have a high RECOVERY rate when they commit to their health & healing.
Holistic Mind-Body-Food healing is the only way to approach a whole-self recovery of mind, body, spirit and emotions when reclaiming yourself from an eating disorder, disordered eating, emotional eating or binge eating. I don't just want to help you recover. I want you to feel ALIVE, FREE, CONFIDENT and in control of your thinking and choices. I want you to have the life you're MEANT to be living. Not a half-life where you merely exist in a sea of food rules, overbearing thoughts and the belief that you're not worthy or deserving of love or happiness.
HOW IT STARTS
Something triggered you. It caused a reaction, possibly fear. Maybe someone said something that stuck in your subconscious. Maybe they did something. Or maybe when your body started changing and you began feeling different, you started comparing yourself and thought you fell short. Then, maybe any or all of the following happened…
You started watching what you ate, trying every new diet, following each one perfectly, becoming stricter and more rigid around food rules.

You turned to certain foods for comfort or distraction when life got too overwhelming, or when something or someone triggered you again.

You stuffed yourself silly and panicked when you couldn't stop because something inside you needed that cake or those chips.

You felt like a failure: weak, worthless and not strong enough when you gave in, lost control and came to in a food hangover.

You were overwhelmed with guilt, shame, regret and panic and tried to rid yourself of every bad thing about you down the toilet.
I've done all of those things and worse.
But now I'm alive, I'm well and I am fully recovered.
WHY I GET IT
I get what it's like to hate your body and fixate on food to the point of illness. Having recovered from my own 18 year internal battle with bulimia nervosa, emotional eating, binge eating and controlling food every waking moment of the day, I need to stress to you that your eating disorder, or pattern of disordered or emotional eating – including any diagnosis you may have been given – is a BEHAVIOUR that stems from your THOUGHTS.
Therefore, please understand this: YOU are not disordered or broken. You are not your eating disorder or your eating habits. Your feelings and behaviours are driven by your thoughts about yourself. So straight up right now is the perfect time to ask, What do you think about yourself and your body?
Why does food have such control in your life? What is your biggest fear about letting go of control? Is it putting on weight and feeling unworthy?
You can't change your behaviours unless you first change your thinking
.
YOUR BODY NO LONGER TRUSTS YOU
When you have fallen into the habit of using food-related behaviours as a coping strategy for dealing with stress, imbalance, trauma and unmet needs, your body suffers a myriad of chemical and hormonal imbalances while it strives hard to keep you alive and well, despite being ignored and mistreated.
Ultimately, your body loves you even though you might hate it and yourself. It will do whatever is necessary to keep you alive. When food obsession takes over your stressed mind, your neglected body will do whatever it can to ensure you get what you need to keep functioning. This means going against your diet, your self-imposed eating restrictions and food rules, and whatever else you decided was more important than listening to your body.
You are not your eating disorder. You are not broken, nor need to be fixed.
WHY YOU NO LONGER TRUST YOURSELF
Whatever it was to drive your eating disorder behaviour into existence is not always necessary to understand in defining who you are now. You don't need labels, judgement or further criticism when you are of course you're own best critic.
You need understanding, compassion, self-interest and enquiry into who you really are underneath the insecurities, dieting mindset, deprivation, restrictions and rigid food rules and rituals of daily life.

Eating disorders create fear around food and eating, but we know that food is not the cause. Food is merely a testing tool of willpower and self-worth, instilling an opinion of "good" or "bad" according to what we eat or don't eat. Eating disorders take on their own persona of self-imposed restrictions and unrealistic food rules in a pursuit for control and perfectionism.
Break free from destructive habits driving your disordered eating obsession.
EMOTIONS ARE NOT YOUR ENEMY, NOR IS FOOD
Emotions are our internal language helping us to understand what our brain interprets as real for us. Not feeding your body is like starving the suppressed emotional responses that sufferers lack the ability to express, experience and release for themselves when their brain and body is lacking real and regular nourishment.
Focusing on food is your body's way of ensuring it gets what it needs, just as your eating disorder uses food in an attempt to keep you safe.
Both are reactions of an undernourished and neglected brain, body and soul.
In this state, your mind has an ability to manipulate logic and distort your thinking.
Perhaps you fear not being good enough.

Perhaps you believe you are unworthy.

Perhaps you think you have nothing of value to offer.

Perhaps you don't like yourself and can't understand what anyone else could like about you.
Body hate, self-disgust, perfectionism and control have been ruling and ruining your life.
RECOVERY MEANS FREEDOM
You may fear that recovery means "putting on weight" and I bet that "putting on weight" is one of your biggest fears because of what it represents to you. In reality recovery means creating the mental FREEDOM to finally be happy, feel calm, gain confidence and truly experience a life of your own design!
This freedom allows you to feel alive in your own skin; to love your body and not hate it; to make peace with food and not fear it; to embrace transformation and release your living hell; to discover your healthy self and no longer feel empty; to truly and wholly heal and never worry about relapsing again.
True healing and transformation is about embracing who you are in this very moment (yes I'm talking about loving and accepting yourself!) and recognising with conviction that your identity is not defined by your eating disorder, and your worth is not determined by your weight.
Your healthy self is so much stronger and wiser than your eating disorder self.
YOU'RE cool – He/She is not.
REMEMBER
Dieting is the single most important risk factor for developing an eating disorder. Girls who diet moderately are 5 times more likely to develop an eating disorder than those who don't diet, and those who diet severely are 18 times more likely.
Long term dieting affects the bio-chemical and hormonal balance within the brain and body, and creates unhealthy tendencies that become addictive, restrictive and habitual.
Eating disorders can develop due to these chemical and hormonal imbalances and feed into your food choices to mask your feelings and distract you from the real issues triggering your reactions.
Clearly, dieting hasn't helped you to be happy, love your body or feel relaxed around food at all.
Quite the opposite. Ready to try something you haven't tried before?
---
Recovered Clients:
"Meeting Viki has saved my life. I am recovering from bulimia after 20 years from a disease that took control of my life!
I had found Viki's website and I had saved it into my favourites but never got around to contacting her. One day I had such a bad episode, overeating and purging, and something inside said enough. I knew the harm this was doing to my body, mind and soul. So as embarrassed as I was to admit to someone again (yes I tried physiologists which were no help to me) that I had an eating disorder, I finally called.
My first phone call with Viki gave me such hope. Viki was warm, understanding and very empathic. Knowing that she had recovered from the exact same disorder made it so much easier to trust and relate to her.
I spent many weeks with Viki and gained so much insight that I could not possibly write it all down. I learnt to love myself for the strong, intelligent, courageous, resilient and loving person that I am. I learnt to breathe. I learnt to love food as it is not the enemy. Most importantly I learnt to stop blaming and hating myself.
As I continue to recover from my eating disorder, I still think of moments or sayings I shared with Viki during my sessions. She is a beautiful woman on the inside and out and I am so grateful I have met her. Lastly she has a wicked sense of humour which I loved. As they say laughter is the best medicine." – Julie
---
"Thank you so much for the emails and inspirational sayings and ideas to follow up on. You are an inspiration to me. I know we have only met face to face once, but that was enough to put me on the right track towards recovery and a healthy life. It has been a week and one day now that I have been seeing "me" in the mirror. Not every day of the last 8 days has been stress free, but I have been positive that I am going to come out of the dark hole. Thank you for being there for me." – Stacey
---
RECOVERY
The multi-layered aspects of Eating Disorder patterns and behaviours can hinder the ongoing recovery of individuals who are yet to unravel and release the thoughts and beliefs that reinforce their distorted body-image, secretive behaviours and eating patterns.
Understanding yourself with greater self-awareness, patience and insight will help to develop the acceptance, courage and confidence required to face your emotions, experience your fears and develop effective coping strategies to replace the habitual tendencies and unhealthy thought processes.

Food is not your enemy.
Food itself is not the cause of a person's Eating Disorder, although it does become a crutch, tool, band-aid and comfort – usually due to dieting, restriction, starvation and binging. Therefore, food itself is not the cause, but your attitude about food definitely governs your fear or love of it.
Your relationship with it forms part of the destructive cycle of control, and controlling what goes in and out of one's body as opposed to effectively managing the emotions, attitudes and behaviours in response to the events that occur and happen to you.
A large part of recovery relies on your willingness to make friends with food in a new, productive and healthy way.
PARTNER WITH ME
I am a qualified Holistic Counsellor, Meditation Therapist, Mind-Body Wellness & Eating Psychology Expert who is fully recovered from the depths of Bulimia Nervosa after 18 years of living through a destructive binge-purge cycle of self-loathing, body hate and shame.
Through my own deeply transformational recovery, I've embraced my personal past and insights to step up and help you to truly understand the meaning of living powerfully in your own skin.
I will gently and uniquely challenge you to see yourself as more than your fears, and begin to love and accept the true and authentic person you are, inside and out.
I customise your sessions for your individual recovery stage, personal goals, support network and self-realisation. Our work together will encompass all aspects of your life in creating alignment between self, relationships, boundaries, work, community, purpose and meaning.
Integrated approaches may include cognitive re-programming, meditation, journalling, stress and lifestyle management, EFT (emotional freedom technique), gratitude, mindfulness and breathing, relaxation, movement and self-care practices.
Designing a holistic and realistic recovery plan is paramount to your journey forward, but first and foremost is the ability to acknowledge your readiness to finally face your eating disorder as something separate from the real you, and take back control of your life.
I specialise in helping you let go of your 'eating disordered self' to embrace your authentic 'healthy self' and create protective boundaries, clear values, and daily self-care to collectively bring you into whole-self loving alignment.
---
Recovered Clients:
"I had been reading all the self help books out there and from this (thought I) knew what I should be doing to help change how I was feeling around food and body. However, it wasn't until I started with Viki that I finally got some real breakthroughs. Her unconditional guidance and support allowed me to finally gain clarity and awareness on how to overcome my limiting beliefs, and fix my mindset around food and body.
My whole perspective on life has changed, and better yet I have gained so much knowledge in how to overcome challenging times in my life, which I believe has been the greatest gift. I'll be forever grateful for Viki and the work that she does – she's a real game changer! I seriously felt so lost and helpless before seeing Viki and now my world has completely changed! I still cannot believe how the power of the mind can influence health so much more than just 'what you eat'." – Jess C
---
10 Stages of an Eating Disorder
Whereabouts are you now on your journey to complete MindBodyFood freedom and healing?
Take a look at the below stages to become clearer about where you may be along your recovery.
1. I don't think I have a problem.
 It's my body so leave me alone.
 There are people who are a lot thinner (worse) than I am.
2. I might have a problem but it's not that bad.
 I only throw up once in a while.
 My physical didn't show anything wrong so I am ok.
3. I have a problem but I don't care.
 I know throwing up isn't good for me, but it's working for me so I don't care.
 I could change if I wanted to, but I don't.
4. I want to change but I don't know how and I'm scared.
 I want to eat normally, but I am afraid I'll get fat (gain weight).
 I want to stop bingeing, but I can't figure out where to start.
5. I tried to change but I couldn't.
 I tried to tell myself that I would not (fill in the blank) but I found myself doing it again.
 I don't feel like I can really ever (change) get well, so why keep trying?
6. I can stop some of the behaviours but not all of them.
 I could stop purging, but I will not be able to eat more.
 My eating has gotten better, but my exercise is out of control.
7. I can stop the behaviours, but not my thoughts.
 I can't stop thinking about food and bingeing all the time.
 I keep counting calories over and over in my head and still want to lose weight.
8. I am often free of behaviours and thoughts, but not all the time.
 I feel fine all day, but under stress I revert back to my unhealthy behaviours.
 I was fine, but wearing a bathing suit triggered my eating disorder thoughts, and with it some related behaviours.
9. I am free from behaviours and thoughts.
 I feel mostly ok in my body and am able to eat things I want and not feel guilty or anxious afterwards.
 Once I had stopped the behaviours for a period of time, at some point I realised that I was no longer having the thoughts or urges.
10. I am recovered.
 For a long time now, I no longer have thoughts, feelings or behaviours related to my eating disorder.
 I accept my body's natural size. My eating disorder is a thing of the past.
(Source: Carolyn Costin, 8 Keys to Recovering from an Eating Disorder)
---
Recovered Clients:
"Before I came to you I was struggling with severe depression & an eating disorder. I hated myself completely, at only 18 years old. My life hasn't even started and I already wanted it to end. Doing the 12 weeks wellness course with you allowed me to change my habits and create new ones. I had learned to love myself, which about two months later, I truly do. I have learned so much more about nutrition, and looking after myself. I have a full understanding of things I didn't understand before. 
This course has changed my life completely, helping me to learn healthy eating habits, and to help me start my life. I have so many plans set in place now. I never would have done any of these things without your help. I didn't have the motivation to do anything but mope and hate myself. I didn't understand how to pull myself out and CHANGE the way my life was going. I am so thankful I decided to get in contact and do the course with you, as it has changed my outlook on life. The diary I wrote my weekly goals in – I still continue to write goals in. I have gone down from 100mg of anti depressants and  haven't had ANY for about a month now, and I have been feeling great!
I have not had any relapses with my eating problems, I have learnt the proper way to control myself around food and have a stable routine. I am working on myself daily, and enjoying life the way I should be at 18. I took a photo a few weeks ago and compared it to my "sexy" viewpoint when I was struggling, and I believe that NOW my body is beautiful, not the unhealthy-weakly-thin body I once had. I cannot put into words how thankful I am for your help, as I have a completely different viewpoint on my entire life now. I know everybody around me has seen the changes and is also thankful. I am so appreciative of all of this, thank you thank you thank you." – Tahlia H
---
I get it – it's a hard thing to click on that mouse and take that first step.
It's incredibly scary to face your eating behaviours and take responsibility for yourself and your life.
Could it be ANY worse than what you've already been through and survived to this point? No.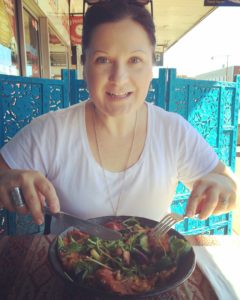 Some private clinics charge anywhere around $7000 AUD for just one week of intensive treatment!!! It's either that or go into a mental health ward and do what you have to in an effort to get out as soon as possible. These options are either not possible without creating a burden of debt for yourself or your family, OR simply not helpful in learning how to nourish yourself on all levels of your being. You get out of those environments, but still don't know how to function in the world without your eating disorder.
When you work with me, I'm with you all the way through – as long as you're willing to commit to yourself and your healing.
Please get in touch to ask any questions or talk through concerns.
You can do this. And I am here and ready to help you.
---
Client Feedback:
"I learnt so much about myself. It's been a very long time since I have concentrated on ME…..I always felt guilty before. I also realised that I have been trying to change my family to suit my needs, …instead of just accepting them for the lovely people they are. Since I have been using my new found knowledge and skills that I have learnt I feel like the real Paula is returning – the one that can smile, love and have fun. I know I have a lot of work to do but I am excited about my future for the first time in ages. Viki I thank you so much for helping me to love myself again." – Paula B
---
* Viki Thondley is a directory practitioner with the Queensland Eating Disorder Association