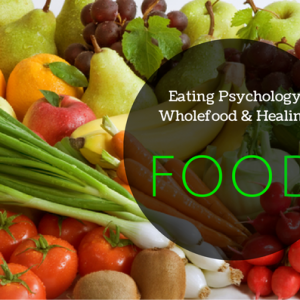 Eat (Real) Food
I love to tell people about food designers, because most people haven't even heard of the term, let along know it's actually a job title.
Food designers are a food manufacturer's secret weapon. Their job description is to create the perfect ratio of fat, sugar and salt in a food product that will create opiates in the brain to have you craving more!
Big fast-food companies rely on these food designers to create great wealth in their business at an even greater cost to public health.
People restricting themselves on one diet or another especially find these cravings overwhelming and will often berate themselves and feel like failures, believing they have no willpower or motivation.
Others who have an unhealthy addiction to highly processed and packaged foods struggle even more. This often leads to bouts of binge eating and over eating, which of course further encourages cravings.
When you're dieting and feeling deprived, or filling up on nutritionally devoid food, your brain and body will often think about and crave foods that provide quick energy to pep you up.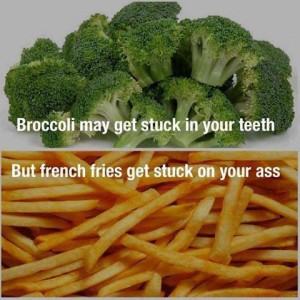 Fast food seems highly appealing in that state doesn't it?
Certainly makes it difficult to eat well when you're eating food deliberately designed to make you crave more of the wrong kinds of foods!
One of the biggest obstacles people face is their relationship and emotional attachments to food, diet and their bodies.
No one ideology, method or philosophy will fit all in overcoming these obstacles because we are all bio-individual in our needs. So it makes sense to step back from the overload of information and get back to basics with our food choices.
Back in my eating disorder days, I tried so hard to be "good" but certain foods just had a knack of teasing my taste buds. This was exacerbated by the fact that I was nowhere near nourishing my cells with sustained and wholesome nutrients on a daily basis.
My constant dieting and restriction had starved my cells of real nourishment, leaving me constantly hungry, moody, tired and distracted.
I was never really concerned with eating real, natural or whole food back then, it was more about whether I thought the food would make me fat or not. If I did eat a "bad or forbidden" food, then I thought I was bad for wanting more of it and would berate myself with a binge, which of course was followed by a desperate and damaging purge.
I've since embraced a far healthier way to live than that.
These days with mass production of so many craftily designed processed, packaged and convenience foods making life 'easier' for the busy, stressed out person, I actually do pay attention.
I love the popular quote from Michael Pollan, author of In defense of Food and Food Rules. He wrote, "Eat food. Mostly plants. Not too much."
I always prefer to choose real food over fake food. If it was grown on a tree, pulled out of the ground, plucked or fished it's a safe bet I'll eat it.
If it was grown in a laboratory or mixed in a chemical bath, I'm no longer too keen to indulge.
When it comes to food, simply asking myself one question has made all the difference to my blood sugar, moods, energy, cravings and weight.
Is this real food I'm about to put into my body? If it's not, I'm highly unlikely to eat it.
It really comes down to choice. When you make healthier choices your body will thank you for it with satiation, stable blood sugar, natural hunger, more energy and happier hormones.
Take that, food designers.
Happy Health to you!
Viki  xo
About Viki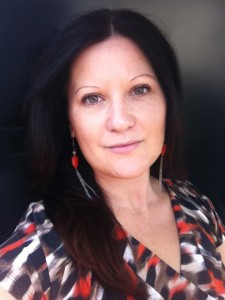 Viki Thondley is a Mind-Body Wellness Specialist and qualified Holistic Counsellor, Food, Stress & Lifestyle Coach, Meditation Therapist, and Eating Disorder Recovery Coach who inspires women to shift from dieting and restriction to whole-self nourishment, self-care and healing. Recovered from bulimia nervosa and the many years of hormonal imbalances, food prison and self-sabotaging behaviours', Viki is an inspiring coach, speaker and event host who also provides personalised holistic programs, workshops and retreats to instil self-love, happiness, body confidence and real food freedom. She is author of "Achieving Your Wellness: Create a Life You Love" and "Healthy Chocolate Delights: Real Food Sweet Treats".
Sign up to her Happy | Healthy | Confident newsletter for her free 43 page eBook "Break Up with Dieting: 10 Tips to Calm Your Mind, Relax Your Body & Eat With Pleasure" + weekly whole-self nourishment tips, inspiration and recipes!