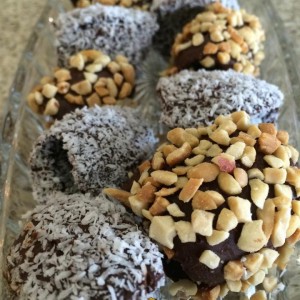 Chocolate Orange Truffles (with Rum!)
REAL FOOD FRIDAY RECIPE
I think you all know how much I love making my own raw chocolate, but sometimes it's necessary to use a good dark quality chocolate (preferably organic) to break into pieces and whip up in a hurry.
These deliciously decadent truffles are super easy to make and can be customised to your taste. Best of all, they comprise of only a handful of ingredients that you can put together quickly for a special celebration.
I've already made these twice recently: for a Christmas party and a special treat at home for the children. Both times they were a great hit!
Now it's your turn to give them a try!
Viki xo
Chocolate Orange & Rum or "Roll Your Own" Truffles
[Video Below]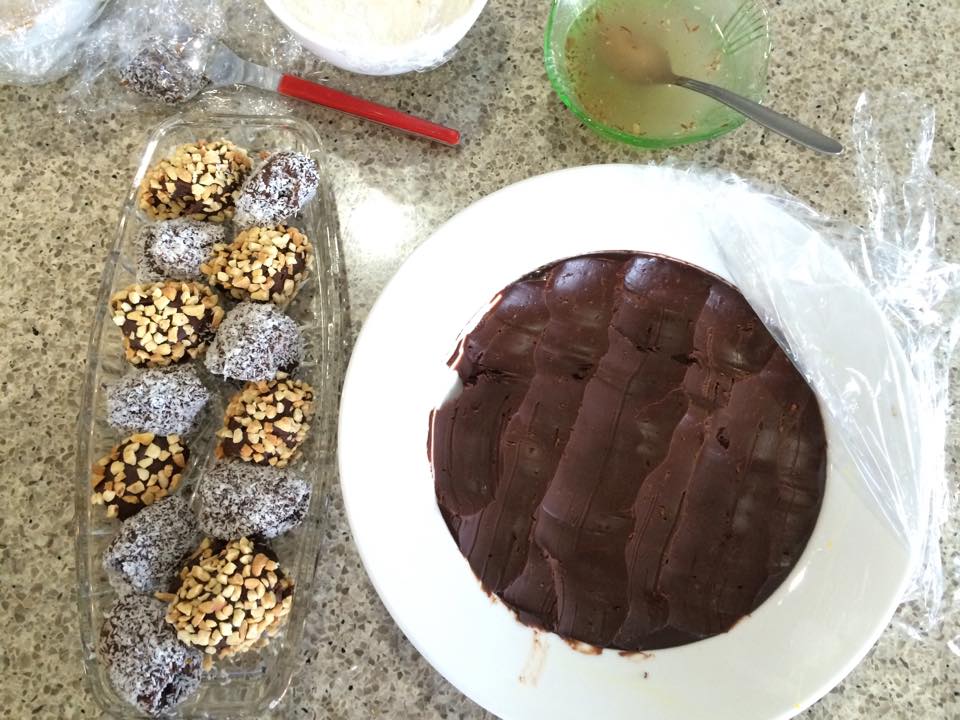 This is a super simple and easy dessert that's decadent and satisfying.
It's perfect for whipping up a special treat without too much fuss, especially when you have little time or notice.
You'll need:
300mls of good quality double cream, pure and preferably organic
1 tablespoon grass fed butter
200g good quality dark chocolate, broken into pieces
zest of one orange
1-2 tablespoons rum, bourbon or liqueur of choice
What you need to do:
Heat double cream in a saucepan on medium heat (not high enough to boil).
Add in the butter once the cream starts to separate and stir through intermittently.
In a glass bowl, break the chocolate into small chunks and grate the orange zest over the top, whilst keeping an eye on your cream.
Once the cream is heated through pour it over the chocolate and zest, and stir slowly through with a spatula until melted and combined.
Add your choice of alcohol if using and stir quickly through.
Pour into a shallow wide bowl and place in the fridge to set – aproximately 1.5 hours.
When ready to serve, dip a teaspoon into a small bowl of hot water and slowly and firmly scrape the spoon over the top of the chocolate about a centimetre deep and roll towards you. The chocolate will slowly curl over itself.
Roll each curled chocolate truffle into your coatings of choice (chopped nuts, dessicated coconut, ground goji berries or pepitas, or a dusting a raw cacao powder).
Watch this short Facebook video of me making these decadent truffles in my kitchen HERE!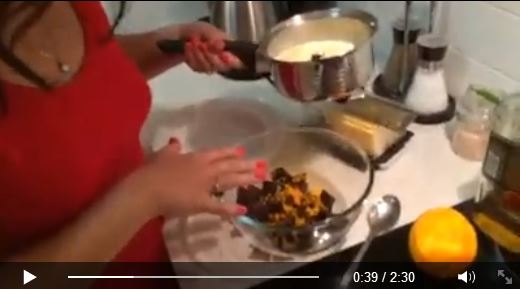 Enjoy!
Viki xo
About Viki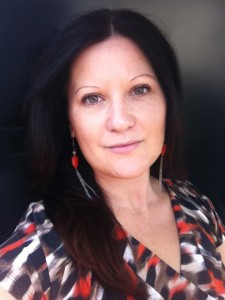 Viki Thondley is a Mind-Body Wellness Expert and qualified Holistic Counsellor, Food, Stress & Lifestyle Coach, Meditation Teacher, and Eating Disorder Recovery Coach. Recovered from bulimia nervosa and the many years of hormonal imbalances, food prison and self-sabotaging behaviours', Viki now provides holistic personalised programs, workshops and retreats to inspire self-love, healing, body confidence and food freedom. Author of "Achieving Your Wellness: Create a Life You Love", "Easy Chocolate Delights: Real Food Sweet Treats", and the free eBook "Break Up with Dieting: 10 Tips for Self-Love, Healing & Food Freedom", Viki's passion is to help you balance your mindset, body and life to become happy, healthy and confident!
Sign up to her Happy | Healthy | Confident newsletter for a FREE comprehensive wellbeing assessment + weekly whole-self nourishment tips, inspiration and recipes.