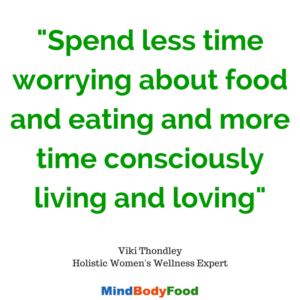 Your Body is Listening to Every Thought You Think
One of my favourite pieces of wisdom is: What we think, we create. Literally.
Because of my therapeutic holistic approach I spend a lot of time educating my students and clients about epigenetics, neuroscience and neurobiology.
We have over 50 trillion cells within our bodies, each one listening intently to the reaction and response of our thinking, as a consequence of our perception.
Every cell absorbs this perception – positive or negative, safe or stressful – and will either shrink or expand as a consequence of our thoughts and feelings, whereby creating an internal environment of health, or dis-ease.
Scientific studies have discovered and proven time again that the mind and what we think is directly linked to our bodies and how we feel – right down to our cells. (I highly recommend "The Biology of Belief" by Dr Bruce Lipton if this interests you).
For a plump, healthy cell to function optimally – we need to pay attention to our mind and what we're thinking, as much as how often we're moving our body and what we're putting into it.
Here's an example I often give my clients –
When you're stressed and tense, what's happening to you physically?
tight neck and shoulders

frowning, squinting

stomach in knots

rigid back

physical heaviness

tightness in jaw or chest

closed body language

folded arms

hands in fists

shallow breathing

high blood pressure

high heart rate
In this scenario your body is outwardly displaying your inner mental state. Every cell is experiencing a form of resistance, fear, worry or aggression.
When you're relaxed and calm, what's happening to you physically?
relaxed muscles

even breaths

softness in the joints

release in the tissues

lightness in the chest

peaceful movements

stable heart rate

low blood pressure
Quite a different state of being!
What we think and how we feel often dictates what we eat, if we should eat and when we should eat. This may lead us to console our emotions with food we don't really want or need but that temporarily might make us feel better.
Without a healthy self-image or balanced lifestyle, this may be enough to permanently chip away at your self-confidence and further influence your emotions.
In the long term, it may be enough to spark a greater issue with food and body-image, leading to disordered eating. Either way, allowing your subconscious to rule your self-talk with all its negativity and self-limiting beliefs, is not the wisest idea for whole health wellness.
By understanding which beliefs are controlling our thoughts and sabotaging every attempt at making healthy changes in our lives, we can isolate them, reframe them and turn them into new and true self-beliefs that are relevant to our current life situation and what we desire to achieve for ourselves – now and in the future.
No longer then will those outdated beliefs hold us back from moving into a happier, healthier attitude toward ourselves, our health and our eating.
Remember, your body is always listening!
Have a mindful weekend,