Body Image / Self Image
WHEN YOU LOOK IN THE MIRROR, are you seeing yourself as you ARE or as you FEAR?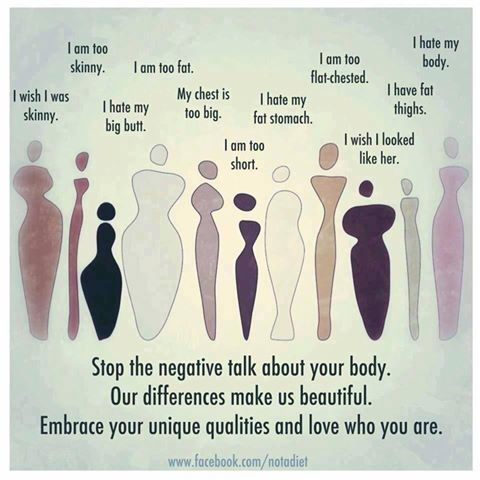 To be a confident, self-assured and secure woman in today's society, we're challenged to escape the media bombardment we face at every turn: glossy magazine pages of digitally beautified models; reality TV shows with people looking anything but real; print media and radio marketing convincing you of the latest fad diet that you really need to try.
Even on a good day one phrase, one word, one look can be all it takes to dent the hard won self-confidence of the woman in the mirror – the same woman who doesn't have picture perfect skin, hair, make up, dress sense, handbag or figure of a goddess like that bimbo on the TV. In fact, you might even think how fat, ordinary or ugly she is in comparison and wish you looked like that.
Here's the thing… you are NOT that heavily made up girl with the fake tan, inch of foundation, borrowed clothes and over styled hair relying on the perfect lighting and skilled graphic designer to smudge over all your flaws. You aren't being paid or pampered to sell anything, whether it's a watch, a bikini or a diet. There isn't any comparison!
Because you my friend, are REAL. You may look in the mirror and not match up to that airbrushed standard playing on your emotions. But have you really thought about whether or not you honestly want to look like a made up Barbie Doll, or be that person that advertisers and food manufacturers are counting on to boost their income? Clever marketing strategies and false advertising pray on the vulnerability of everyday women. They want you to feel insecure about your looks and body, because it keeps them in business.
Morally, ethically, stubbornly….. IGNORE them! Don't allow them to make you think you're not good enough! Their marketing and products ARE NOT what you need to succeed in developing a healthy, happy attitude towards your self-image. You don't need those overpriced special creams, new miracle diets or magic little pills. You need self-belief, courage, an open heart and mind, self-acceptance, love and in some cases perhaps, forgiveness.
Above all you need personal value, motivation, truth, support, accountability, and the desire to say;
Enough! I am brilliant, gorgeous, talented and fabulous. I ignite my own spark and I allow myself to shine! I deserve love and happiness and all good things.
It is your right as a woman, as an individual, as the keeper of your inner spirit, to praise and celebrate the woman in the mirror.
Admire her uniqueness, her individual beauty and her personalised expressions.
Encourage her to smile in return for your acceptance.
She is the woman who holds your past, present and future.
She is the woman who carries your secrets, burdens, hopes and dreams.
She is the woman who has carried you throughout your life thus far and perhaps the lives of others dear to you.
Through ups and downs, laughter and pain this woman you are, this body you have, will carry you for the rest of your life. Look at her… be thankful for her, appreciate her sacrifices for you.
Care for her with regular time to breathe, stretch, listen and be quiet.
Nurture her with relaxing activities and adequate rest.
Respect her with kind and positive thoughts.
Nourish her with natural, colourful, healthful foods that don't require chemicals or added fats and sugars.
Show her gratitude and love for all that she does for you.
Remind her of her playful side and take her for a walk, a swim, a swing, a movie.
Honour her, love her. Be her best friend first and she will be yours.
We are women. We are beautiful. We are unique and individual, and each one of us is on our own personal journey of self-discovery and self-acceptance. We hold ourselves back from being the best versions of ourselves when we allow external influence to question our internal worth.
Every day, one realistic step at a time, you CAN make small changes that over a week, a month, a year will add up to the version of yourself that you might now be envisioning or wishing for. Until you make that conscious choice to live well and be well, nothing will change. Is that what you truly want for your life?
Start today. Start NOW!  Contact viki@mindbodyfood.net and take your first step…
Viki  xo
"Our deepest fear is not that we are inadequate. Our deepest fear is that we are powerful beyond measure. It is our light, not our darkness, that most frightens us. We ask ourselves who am I to be brilliant, gorgeous, talented and fabulous? Actually who are you not to be? You are a child of God. Your playing small doesn't help the world. There is nothing enlightened about shrinking so that other people won't feel insecure around you; It's not just in some of us, it's in everyone and as we let our light shine we unconsciously give other people permission to do the same".
– Marianne Williamson
About Viki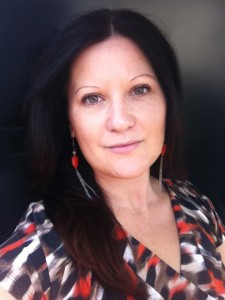 Viki Thondley is a Holistic Health Counsellor, Wellness Coach, Meditation Teacher, Stress Educator, and Eating Disorder & Lifestyle Specialist. Recovered from bulimia nervosa and the many years of hormonal imbalances, food challenges and self-sabotaging behaviours', Viki now provides holistic personalised programs and retreats to inspire self-love, healing, body confidence and wellbeing. Viki's passion is to help you balance your mindset, body and life to become happy, healthy, confident and free!
Sign up to her Happy | Healthy | Confident newsletter for a FREE comprehensive wellbeing assessment and weekly whole-self nourishment tips, inspiration and recipes.