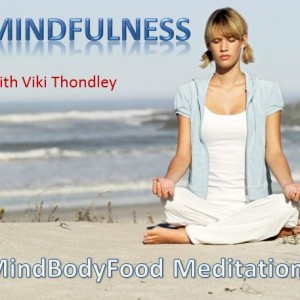 Reduce Anxiety with Meditation
Oprah and Deepak do it.
The Beatles were huge fans.
Russell Brand does it daily.
Even Ellen DeGeneres, Clint Eastwood and Hugh Jackman do it.
Yes, they all found meditation.
I discovered meditation nearly twenty-five years ago, to aid in my stress and struggles through the beginnings of adulthood.
Now, using Meditation Therapy, I teach others how easily this ancient practice can significantly plant the seeds for health and healing in modern life.
What's Good About Meditation?
The benefits of meditation have been thoroughly researched and documented by world class research institutions such as Harvard University, University of Pennsylvania, Monash University, and the Universities of California and Massachusetts.
The scientific and medical communities first began testing the value of regular meditation practice in the 1960's. They were surprised to discover that meditation promotes the relaxation response and acts as an antidote to Stress.
Just do a quick Google search on the 'benefits of meditation' for a fascinating and impressive list of praise and recommendation from both clinical study and direct experience.
Today, scientists and health practitioners continue to discover the increasing benefits of meditation on the human mind, body and spirit. Regular meditation is showing significant improvement for those who suffer from high blood pressure, heart disease, rheumatoid arthritis, skin disorders, depression, infertility, eating disorders, and chronic pain from diseases such as cancer.
The Benefits of a Daily Practice
If you practice meditation for at least 20 minutes every day, you will discover life changing benefits on many levels. The size of the benefits will always be in direction proportion to the amount of time and regularity of your meditation practice.
As you develop your technique with regular practice, meditation has proven to enable physical and emotional healing as well as boost the immune system. Over time you will learn how to cope with fears that may be causing you anxiety, as meditation helps to diminish destructive emotions such as anger and unhappiness.
You will also begin to notice your breath, an anchor for your awareness and the doorway for the relaxation response. After a week of daily practice you may notice an overall sense of calm and peace, lower stress levels, less physical tension, quality sleep and a higher tolerance to situations that previously made you irritated and tense.
You may even begin to enjoy your life in a completely new way.
Clinical studies prove that the benefits of regular meditation include…
A significant reduction in the effects of stress in your life
A greater sense of calm and peacefulness
More clarity of thought
Greater self-confidence and improved self esteem
A sense of physical, mental and emotional wellbeing
Better sleep
More physical energy
Increased motivation
Assisting in the treatment of illness and disease
Lowering high blood pressure
Regulating weight
Increasing mental capacity
Assisting in pain management
Relief from mild depression, tension headaches, irritable bowel and PMS
Increased focus when studying or preparing for exams
Try listening to a guided meditation CD as a prompt in where to place your attention. Guided meditations are useful for beginners in developing a regular meditation practice. They develop a regular habit of taking time out for yourself and inducing the relaxation response.
I have a selection of guided breathing, mindfulness and visualisation meditations for immediate download on my website that are also available at my in-person sessions and courses.
Wishing you whole-self-love and nourishment
With Love,
Rapid Transformational Coach, Counsellor and Therapist
Freedom and Recovery from your Emotional, Weight & Eating Issues
Viki Thondley is a Rapid Transformational Therapist & Coach, Holistic Counsellor & Meditation Therapist specialising in self-worth, stress, mind-body connection, subconscious reprogramming, depression/anxiety, body-image & eating disorder recovery. She is Founder/Director of the

 MindBodyFood Institute 

& author of the

 Holistic Life Coach & Mind-Body Practitioner 

certification course, plus several coaching & whole food books.