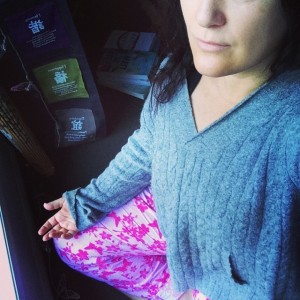 ON BEHALF OF YOUR BODY, PLEASE DO THIS….
Do you ignore your body's needs… like the need to eat, to pee, to sleep?
Are you often so busy or up in your head that you 'forget' your needs, or simply put your needs aside?
Let's be honest – we ALL ignore our needs at some time or another. But when it becomes a regular occurrence,

your body is the one that suffers

…
malnutrition
hormonal imbalance
discomfort
fatigue
low energy
moodiness
weight gain
increased stress and strain… and the list goes on.
Working WITH your body means listening to its' inner wisdom and eating and nourishing yourself according to what it needs, when it needs it, and how it needs it on that particular occasion.
Just like dieting and following external food rules, prioritising 'other things' forces you to go AGAINST your body and over the long term causes internal chaos, imbalanced hormones and low life satisfaction.
When your body send you a feeling, a niggle, a sensation of pain, it's trying to communicate with you! Please don't ignore your body's needs. It relies on you to take the very best care of it. Are you?
Start NOW:
In what way are you not attending to your body's needs?
What's one thing you can and will do to correct that?…
On behalf of your body, please practice daily.