Your mental wellbeing starts here: A (FREE) Emotional Eating Triggers Kit.

Viki Thondley-Moore, RTT, Adv.Dip (Med.Hol.Couns), Adv.Dip (Life Coaching), Dip.Neuro.Psych, WC-L2
Holistic & Integrative Rapid Transformational Therapist, Holistic Counsellor, Mind-Body Wellness Coach, Meditation Therapist, Food & Lifestyle Coach, Stress Strategist, Eating Disorder Specialist, Speaker, Author, Workshop Facilitator
Let's get to the ROOT cause of your Emotional, Weight & Eating issue and set you FREE!
As a highly skilled Holistic Counsellor & Integrative Coach, Meditation Teacher and Rapid Transformational Therapist trained in the Marisa Peer Method, I've helped hundreds of clients rewrite their mindset and release themselves from limiting beliefs.
I combine practical neuroscience, positive psychology, neuropsychology, mind-body medicine, meditation and energy wisdom into a truly holistic approach. I help reprogram your subconscious beliefs about self, body, food and worth to heal your mind, body and life once and for all. 
My holistic approach and expansive toolkit allow me to work with a wide variety of clients who suffer mood and chronic stress disorders, trauma, chronic pain, emotional imbalances, depression, anxiety, addiction (esp. food, people-pleasing and self-sabotage) and physical, mental and energy blocks.
I focus on the root cause of underlying mind-body issues created by social and familial conditioning, limiting beliefs, toxic relationships, conditioned fear, unhealthy addictions, personal identity, self-worth, lack of personal boundaries, unmet needs and inability to effectively respond to life challenges.
Working with me will help you empower yourself with self-awareness, freedom from past conditioning, free flowing energy and cognitive problem-solving skills. You'll learn how to process emotions, release negative energy, and develop a peaceful inner resilience to support your health and well-being using mental reprogramming, meditation therapy, stress awareness, energy medicine techniques, and whole food nourishment to create a long-term supportive lifestyle.
A truly holistic approach.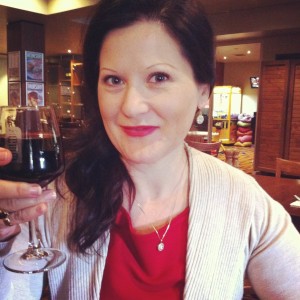 With 20 years of experience, personal insight and professional development in health, fitness, nutrition, biopsychology, counselling, coaching, meditation and wellness, I'm here to help you overcome the emotional roller-coaster we constantly put ourselves through in our drive to be perfect!
I LOVE working with clients to share knowledge, ignite passion, and empower them to achieve and maintain a life of meaning, purpose and passion through self-awareness, personal empowerment and confidence to match!
I help YOU create a happier, healthier and more fulfilling life by freeing yourself from past men
tal and emotional programs.
Viki xo
---
QUALIFICATIONS / TRAINING:
Diploma in Meridian Psychotherapy (currently studying 2018)
Diploma in Positive Psychology (currently studying 2018)
Diploma in Neuropsychology (150 hours)
Rapid Transformational Therapy Practitioner Certification (96 hours)
Modern Hypnosis Certification (100 hours)
Advanced Diploma in Meditation Therapy, Holistic Counselling and Human Development
Advanced Diploma Life Coaching
Accredited Certificate of Nutrition
Accredited Certificates in Wellness Coaching (Levels 1 & 2)
Postgraduate Certificate in Autonomic Nervous System Realignment (ANSR)
Postgraduate Certificate in Brain Body Medicine
Postgraduate Certificate in Management of Depression and Anxiety
Postgraduate Certificate in Meditation for Weight Management
Postgraduate Certificate in Advanced Holistic Counselling
Postgraduate Certificate in Corporate Stress Management
Postgraduate Certificate in Trigger Point Therapy
Postgraduate Certificate in Elemental Movement Meditation
Postgraduate Certificate in Inner Child Therapy
Postgraduate Certificate in Meditation for Children
Diploma Freelance Journalism
Diploma of Justice (270 hours)
Certificate Law of Attraction Practitioner
Certificate Advanced Boxing for Fitness Trainer
Certificate Advanced Kick-boxing Instructor
Certificate Lifeline Crisis Counselling
Certificate 4 Training and Assessment
Certificate 3 & 4 Fitness (Master Personal Trainer, Fitness/Gym Instructor)
Certificate 3 Sports Massage Therapy Practitioner (Clinical Procedures, Sports, Trigger Point & Aromatherapy)
PROFESSIONAL REGISTRATION & MEMBERSHIPS:
American Board of Hypnotherapy ABH (Registered Hypnotherapist)
International Institute for Complimentary Therapists IICT (FULL Therapy Member)
International Membership of Professional Advisors, Coaches & Trainers IMPACT (Founding Coach Member)
Approved Training Provider: International Institute for Complimentary Therapists – IICT
Registered Training College: Complimentary Medical Association – CMA
---
I work with clients in-person and online from anywhere in the world. And I LOVE it!

(Qualifications and longer About version below)
MY STORY
My story may be familiar to you: from my mid teens to my early 30's every waking moment was spent hating my body, feeling unworthy, and blaming my weight. Shame, anger and grief were early life lessons for me, but it wasn't until years later that I realised how much they had taken over my life.
I spent years denying myself food, love, relationships and happiness. I struggled with people-pleasing, low self-esteem, sugar cravings, food addiction, hormonal imbalances, intense stress, depression, emotional eating and 18 years of Bulimia Nervosa.
I know what self-sabotage, body hate and fear of eating feels like. I know what the negative self-talk can drive you to do.
I lived through it for nearly two decades and now I am FULLY recovered and the happiest I've ever been.
I realised that the choices I was making weren't really about weight loss and food, or what anyone was thinking about me. Every choice I made was an unconscious reaction to what I was thinking about myself.
I spent years soul-searching, discovering my real self, and challenging the programmed beliefs and behaviours that kept me stuck in repetitive and destructive cycles…
My biggest insights were never to live a life of compromise – never to ignore your own needs or put yourself last; to never think well of others while only poorly of yourself.
To the depths of despair to a life of abundance, I'm now living proof that you CAN change your life and finally feel happy, worthy and enough. I learnt those lessons the hard way, and I now passionately impart that wisdom and whole-hearted worth onto each and every client I work with.
If you've lost control, confidence or calm around food it's time to get honest with yourself and start exploring what you're really hungry for – or what's missing in your life. I have a knack for making people stop and think – to consider themselves, their lives and beliefs from a different perspective – one that often makes all the difference. I LOVE that!
Working with me is an exploration into yourself, to unravel and explain the essential connection between your mindset, mood, health, food, stress, weight and emotions to truly love your self, appreciate your body and embrace your life.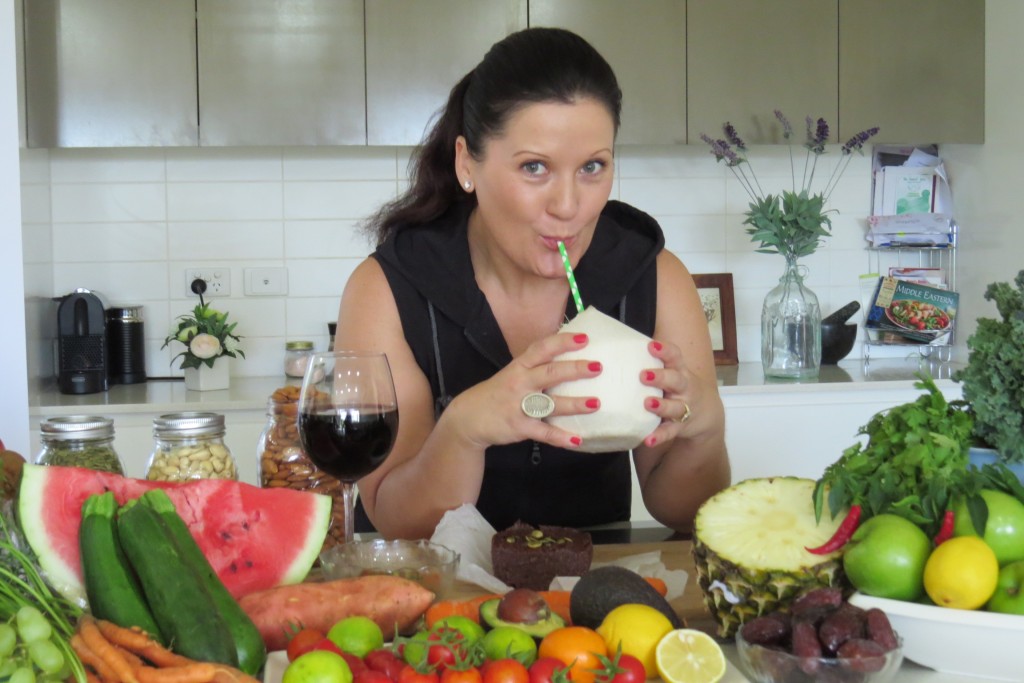 I am now fully recovered and love to eat, make food, think about it and create with it (especially dark raw chocolate and whole, natural, living foods!).
A longer and slightly more dramatic version if you're up for it…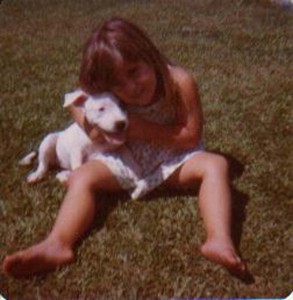 Well, we all have a story…. Here's mine.
Life throughout my mid teens and twenties revolved around bulimia nervosa, emotional eating, food addiction, depression, perfectionism, people-pleasing, self-hatred and self-doubt. I hated myself and felt disgusted with my body. I craved understanding and acceptance but could never give either to myself.
I lived with a judgemental inner critic that blow by blow diminished my self-esteem and validity. I couldn't see a way out of my head but always believed in a more fulfilling and purposeful life for myself.
The unhappy soul in me was never satisfied – my needs were ignored and certainly not fulfilled. I was constantly searching for something – anything – to take away the pain and feel safe, valid, significant and loved.
It wasn't until the moment I realised I was the "key" that I began to unlock the answers within.
Instead of blaming everything and everyone around me for what they'd done and how it made me feel, I realised that it wasn't about them – it was about me! I was so focused on the world outside of me and what I couldn't control that I hadn't realised my true potential within.
It took a balmy night on the top of a red Uluru sand dune for the Universe to speak and my heart to listen. But it was my soul that answered. I suddenly realised that I had the power. I did deserve a life of happiness, health and fulfilment. And it was my responsibility to make it happen.
So I did!
I started meditating, exercising, learning to enjoy my own company. I read, watched, studied and questioned. I learned about personal growth & development, natural & living foods, wealth & success, health & fitness, metabolism & hormones, mindset & affirmations.
I finally learnt to make myself important enough to take better care of 'me'.
I embarked on a journey of self-love and acceptance. I challenged limited thinking and self-serving beliefs. I wrote down goals and visualised their fruition. I began to be grateful and see what I COULD control in my life.
My focus shifted from outside to inward. My mindset changed from blame to acceptance. The woman in mirror was becoming clearer and stronger. I began to see what others had all along: a generous, compassionate, loving and kind young woman with so much to offer the world. I started to believe in myself and what I could achieve.
And so began the next stage of my recovery.
For many years now I've been inspired by the teachings of a wide variety of experts such as Dr Herbert Benson, Louise L Hay, Tony Robbins, Brian Tracy, Bob Proctor, Dr Mercola, Dr Rick Hanson, Tom Venuto, Marc David, Dr Lissa Rankin, Lama Surya Das, Stuart Wilde, Dr Spencer Johnson, M Scott Peck, John Gabriel, Dan Millman, Paulo Coelho, Maxwell Maltz, Henry David Thoreau, Esther & Jerry Hicks, Dr Wayne Dyer, Dr Sherrill Sellman, David Wolfe, Kris Carr and Yuri Elkaim to name merely a few.
Throughout my own journey I have strived to give back. In my twenties I worked as a Weight Loss Counsellor and Lifeline Telephone Crisis Counsellor. I became involved with the Queensland Eating Disorder Association offering counselling support for other sufferers and their carers. I became a contributing writer for their monthly newsletter, Through The Looking Glass, and have since published many articles for various print and online media, including a major feature in Runners World magazine.
My most personal publication will be the in-the-moment account of my recovery, documenting the highs, lows and hilarity of my own journey to freedom.
The ultimate freedom throughout all of this is proudly affirming that, "I am Recovered!".
Using various therapies, strategies and techniques alongside my natural instinct, I guide individuals in developing greater self-awareness to understand and manage stress effectively, change their mindset, create a more balanced life, and most importantly, replace limiting beliefs with a proactive, positive and realistic mindset determined to change your attitude towards yourself, eating and your life.
Helping others who struggle with stress and eating issues, body image and self-esteem is my true passion. I use both personal and professional experience to help you define, plan and achieve your goals with empathy, knowledge, skill and constant support. I'll give you my warmth, generosity, strength and enthusiasm to inspire you to reclaim your identity, own your actions and take control of your life.
I am excited to work with you!
  Viki   xo