About Viki…
The short version!
After a tumultuous early life that lead to years of soul-searching, self-empowering and personal discovery, Viki Thondley is now a sought after Holistic Counsellor, Health Coach and Wellbeing Specialist focusing on the healing connection of mind/body medicine and real food nourishment and healing i.e. The Holistic Approach:
MENTAL

–

PHYSICAL

–

EMOTIONAL

–

SPIRITUAL
Via her own personal experiences and continuous learning, Viki unravels and explains the essential connection between your mindset, mood, health, relationships, work, stress, weight and wellness to truly love your body and love your life!
With 17 years of experience, personal insight and professional development in health, fitness, nutrition, biopsychology, counselling, coaching, meditation and wellness, Viki's aim is to help you overcome the emotional rollercoaster of disordered eating from unresolved emotions, unmanaged stress and old sub-conscious beliefs creating self-sabotaging behaviours.
She LOVES working with clients and students to share her knowledge, ignite their passion and empower their self-belief and confidence to achieve and maintain a balanced life.
Viki is an author, speaker, inspirational coach and generous human being, who can help you release the worry and open your senses to your own inner wisdom. Love your mindset, body and life!
Recognise and nourish your individual needs. Become a happy, healthy and confident YOU!
Viki works with clients one on one, in groups and online.
Qualifications/memberships:
Advanced Diploma in Meditation Therapy, Holistic Counselling and Human Development
Postgraduate Certificate in Management of Depression and Anxiety
Postgraduate Certificate in Meditation for Weight Management
Postgraduate Certificate in Advanced Holistic Counselling
Postgraduate Certificate in Corporate Stress Management
Postgraduate Certificate in Trigger Point Therapy
Postgraduate Certificate in Elemental Movement Meditation
Postgraduate Certificate in Inner Child Therapy
Postgraduate Certificate in Meditation for Children
Advanced Diploma Life Coaching
Diploma Freelance Journalism
Diploma of Justice (270 hours)
Certificate Wellness Coaching (Levels 1 & 2)
Certificate Law of Attraction Practitioner
Certificate 4 Training and Assessment
Certificate 3 & 4 Fitness (Master Personal Trainer, Fitness/Gym Instructor)
Certificate Advanced Boxing for Fitness Trainer
Certificate Advanced Kickboxing Instructor
Certificate 3 Sports Massage Therapy Practitioner (Clinical Procedures, Sports, Trigger Point & Aromatherapy)
Registered Member:
Fitness Australia
Inner Voyage Holistic Human Development & Meditation Teacher's College
Australian Institute for Complimentary Therapists
Australian Meditation Teachers Association
The long version!

(In Viki's own words)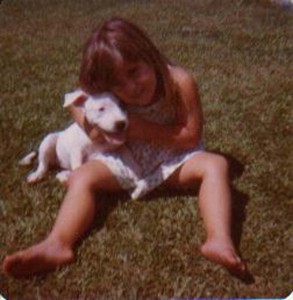 We all have a story…. Here's mine.
Life throughout my mid teens and twenties revolved around bulimia nervosa, emotional eating, food addiction, depression, perfectionism, people-pleasing, self-hatred and self-doubt. I hated myself and felt disgusted with my body. I craved understanding and acceptance but could never give either to myself.
I lived with a judgemental inner critic that blow by blow diminished my self-esteem and validity. I couldn't see a way out of my head but always believed in a more fulfilling and purposeful life for myself.
The unhappy soul in me was never satisfied - my needs were ignored and certainly not fulfilled. I was constantly searching for something - anything - to take away the pain and feel safe, valid, significant and loved.
It wasn't until the moment I realised I was the "key" that I began to unlock the answers within.
Instead of blaming everything and everyone around me for what they'd done and how it made me feel, I realised that it wasn't about them – it was about me! I was so focused on the world outside of me and what I couldn't control that I hadn't realised my true potential within.
It took a balmy night on the top of a red Uluru sand dune for the Universe to speak and my heart to listen. But it was my soul that answered. I suddenly realised that I had the power. I did deserve a life of happiness, health and fulfilment. And it was my responsibility to make it happen.
So I did!
I started meditating, exercising, learning to enjoy my own company. I read, watched, studied and questioned. I learned about personal growth & development, natural & living foods, wealth & success, health & fitness, metabolism & hormones, mindset & affirmations.
I finally learnt to make myself important enough to take better care of 'me'.
I embarked on a journey of self-love and acceptance. I challenged limited thinking and self-serving beliefs. I wrote down goals and visualised their fruition. I began to be grateful and see what I COULD control in my life.
My focus shifted from outside to inward. My mindset changed from blame to acceptance. The woman in mirror was becoming clearer and stronger. I began to see what others had all along: a generous, compassionate, loving and kind young woman with so much to offer the world. I started to believe in myself and what I could achieve.
And so began the next stage of my recovery.
For many years now I've been inspired by the teachings of a wide variety of experts such as Dr Herbert Benson, Louise L Hay, Tony Robbins, Brian Tracy, Bob Proctor, Dr Mercola, Dr Rick Hanson, Tom Venuto, Marc David, Dr Lissa Rankin, Lama Surya Das, Stuart Wilde, Dr Spencer Johnson, M Scott Peck, John Gabriel, Dan Millman, Paulo Coelho, Maxwell Maltz, Henry David Thoreau, Esther & Jerry Hicks, Dr Wayne Dyer, Dr Sherrill Sellman, David Wolfe, Kris Carr and Yuri Elkaim to name merely a few.
Throughout my own journey I have strived to give back. In my twenties I worked as a Weight Loss Counsellor and Lifeline Telephone Crisis Counsellor. I became involved with the Queensland Eating Disorder Association offering counselling support for other sufferers and their carers. I became a contributing writer for their monthly newsletter, Through The Looking Glass, and have since published many articles for various print and online media, including a major feature in Runners World magazine.
The ultimate gift is in publishing my first book, documenting the highs, lows and hilarity of my own journey of recovery.
Using various therapies, strategies and techniques alongside my natural instinct, I guide individuals in developing greater self-awareness to understand and manage stress effectively, change their mindset, create a more balanced life, and most importantly, replace limiting beliefs with a proactive, positive and realistic mindset determined to change your attitude towards yourself, eating and your life.
Helping others who struggle with stress and eating issues, body image and self-esteem is my true passion. I use both personal and professional experience to help you define, plan and achieve your goals with empathy, knowledge, skill and constant support. I'll give you my warmth, generosity, strength and enthusiasm to inspire you to reclaim your identity, own your actions and take control of your life.
I look forward to meeting you!

Viki   xo

Follow me on Facebook, Twitter, Instagram, YouTube, LinkedIn and Blog!